Posted in: Movies, Netflix | Tagged: film, netflix, Rebel Moon, zack snyder
---
The director of the upcoming Netflix sci-fi adventure Rebel Moon is revealing one specific detail that he hoped to avoid with the film.
---
In just a few months, Netflix will dive into a big-budget sci-fi adventure franchise with Zack Snyder's Rebel Moon. It's costly, ambitious (divided into two parts so far), and looking to capitalize on the world-building that attracts fans to unstoppable franchises like Star Wars or Star Trek. However, the director apparently doesn't want to completely follow the guidebook that's proven to be a hit with audiences thus far.
Rebel Moon Director Wants to Create an Immersive Viewing Experience
When speaking to Screen Rant about the upcoming release of his Netflix sci-fi film Rebel Moon, the filmmaker behind Sucker Punch and Justice League was asked about establishing different concepts through style, where he tells the publication, "We try. I always laugh that in Star Wars, it just so happens that the native costumes of this weird Tatooine, this weird planet in the middle of nowhere, happen to be the fashion of the entire universe. I thought they were very particular. I guess that's fine. When you make a sci-fi movie, it's like, "Okay, well, what is the world? What does the home planet look like? They could all be wearing neon jumpsuits, and who knows? There's a million examples. It could be 1984. It could be something. I like the idea of everything is terrestrially inspired because I feel like it makes it really relatable."
Rebel Moon's summary states, "From Zack Snyder, the filmmaker behind 300, Man of Steel, and Army of the Dead, comes Rebel Moon, an epic science-fantasy event decades in the making. When a peaceful colony on the edge of a galaxy finds itself threatened by the armies of a tyrannical ruling force, Kora (Sofia Boutella), a mysterious stranger living among the villagers, becomes their best hope for survival. Tasked with finding trained fighters who will unite with her in making an impossible stand against the Mother World, Kora assembles a small band of warriors — outsiders, insurgents, peasants, and orphans of war from different worlds who share a common need for redemption and revenge. As the shadow of an entire Realm bears down on the unlikeliest of moons, a battle over the fate of a galaxy is waged, and in the process, a new army of heroes is formed. It will stream to Netflix on December 22nd, 2023."
Are you excited about the two-part Rebel Moon adventure from Snyder? Sound off in the comments below.
---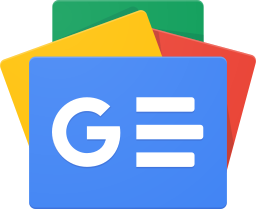 Stay up-to-date and support the site by following Bleeding Cool on Google News today!