Posted in: Comics, Current News | Tagged: heavy metal, Rebel Moon, zack snyder
---
Zack Snyder is a big Heavy Metal Magazine fan. Given that the rights to the comic book matazine are up for grabs, could he be interested?
---
Last week, when Zack Snyder promoted Rebel Moon in London (with not a peep from the WGA), he talked about how the big influence on his work, and Rebel Moon in particular, was the comic book Heavy Metal Magazine. To the extent that the Rebel Moon logo is based on Heavy Metal. Heavy Metal was a comic book anthology magazine published between 1977 and 2023 and best known for its mix of dark fantasy, science fiction, erotica and steampunk comics.
Rebel Moon logo
Heavy Metal logo
The magazine started as a translated license from the French science-fantasy magazine Métal Hurlant and included work by the likes of Enki Bilal, Philippe Caza, Guido Crepax, Philippe Druillet, Jean-Claude Forest, Moebius, Chantal Montellier, and Milo Manara. It would then publish original American-originated work in the same vein. It was bought by massive Heavy Metal fan Kevin Eastman, co-creator of the Teenage Mutant Ninja Turtles, in 1992. It was later sold to David Boxenbaum and Jeff Krelitz in 2014. until they were forced out and in 2019, Heavy Metal was taken over by Matthew Medney and David Erwin. With stories of internal coups, challenging comings and goings, non-delivery to customers, callousness and challenges from creators, former employees, their widows and estates, cash flow problems saw the publisher shut down, before a planned relaunch and revamp from Whatnot Publishing/Massive was announced. In the end, they only published a final issue of the previous version of the magazine, a year late, for San Diego Comic-Con and the promised revival was abandoned.
Might Zack be interested in getting involved himself? I talked to Zack and Deborah Snyder separately after the presentation. I learned that a) Zack is indeed aware that Heavy Metal is up for sale and b) Deborah is also very aware that Zack is aware. It seems that the possibility has come up in conversation. Meetings have been had. Numbers have been crunched.
What Heavy Metal Magazine is, now that Massive/Whatnot have decided not to publish it after all, is unknown. It may be no more than a trademark. But then again, what a trademark to own. As a magazine it has – or rather had – strong newsstand presence and a subscription list to die for. Might that be included in the price?
Rebel Moon is out in December and then in April. Wouldn't it be grand to have a Rebel Moon-themed Heavy Metal Magazine to be published in between, telling stories from within the Rebel Moon universe? I'd buy that for a dollar. Or twenty dollars, as it would probably be by then.
---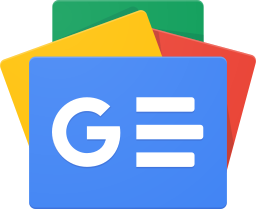 Stay up-to-date and support the site by following Bleeding Cool on Google News today!