The Big Picture
Big streamers like Max, Netflix, and Disney+ are facing backlash from the public due to rising rates, bad shows, and removal of content for cost-cutting measures.
Major shows like Westworld have been removed from streaming services while shows like Nautilus, with big budgets, never even make it to streamers, raising questions about where the shows will go.
Streamers are removing content as part of cost-cutting measures, and there are concerns that this may escalate if the ongoing strikes by writers and actors are successful. The promise of endless entertainment through streaming is no longer possible.
Big streamers like Max, Netflix, and Disney+, have been in hot water with the public for seemingly years now. Between rising rates, bad shows, and the ongoing WGA and SAG-AFTRA strikes, there is not a lot of goodwill going around. One of the more recent issues to pop up has been regarding the removal of content from a lot of these streaming services, for no apparent reason. Not because of problematic content, or rights lapsing, but simply just to save money for the studios. Now, this started with mostly old and cult material, like the majority of the Looney Tunes back catalog, and the show that was the genesis of Adult Swim, Space Ghost: Coast to Coast. Now we are beginning to see some new moves by the studios, and they are quite troubling.
Major Shows Are Being Removed From Streaming
Nautilus, a prequel to Jules Verne's 20,000 Leagues Under the Sea, was completely filmed, with extensive sets and a massive crew, only to be completely shelved by Disney, as a cost-cutting measure. A big-budget show, on one of the biggest streaming services out there, and they never even put it out? Something isn't right there. Max has also started axing bigger shows, with popular sci-fi series like Westworld being taken off the service. Paramount+ removed Jordan Peele's version of The Twilight Zone. While this is extremely concerning, it offers a few questions. For one, why would a streaming service remove content, when the point of streaming has always been an endless supply of content to satiate every type of viewer? And when these shows do get removed, where do they go?
The second question is the easiest to answer. For a show like Nautilus, it's being shopped around to other streamers, and will hopefully be picked up by someone. If not, that's really all she wrote for the show. Westworld, once a huge show for HBO, is not available anywhere currently, unless you want to buy the entire series. Rumors had it going to Tubi, but it seems like that is only on their live WB channel, and you cannot watch the show as it would traditionally be watched on streaming, you can only watch it whenever it is airing on that channel. Twilight Zone has been booted to Freevee/Amazon Prime, where it is only available with ads. This is really the opposite of the promise of streaming.
When the streaming boom started, it was a home for shows that maybe didn't get enough love, to either be watched by a new audience, or to be revived, like what Netflix did with Arrested Development. Now, we're seeing shows that people did watch and love, or shows that haven't even been aired yet, being removed from streaming entirely. Raised by Wolves, which had Ridley Scott attached to it, was removed from Max entirely. There is seemingly nothing you can do to stop your show from being removed.
RELATED: Why Isn't Mike Flanagan's 'Fall of the House of Usher' a Haunting Series?
Streamers Remove Content to Save Money
This goes into the elephant in the room. Why are these streamers removing this content in the first place? There is no issue with the content itself, popular people and properties are attached to them, and to reiterate, a wealth of content is the entire point of streaming. You would think something like Jordan Peele's The Twilight Zone is something ripe for reevaluation, or at least a bump in viewers when he releases a new film, yet that is never going to happen now. Disney has reportedly said this gutting of content is part of a 1.5 billion dollar cost-cutting measure. This content disappearing coinciding with the current battle over residuals in the ongoing strikes is something that cannot be overlooked. If the writers and actors manage to win, and we all hope they do, will these streamers just cut more and more content in retaliation?
This is not to say we shouldn't support this strike, but rather another example of the greedy nature of the studios. If they are already trying to cut costs with the meager residual structure at play now, who knows what will happen in the future? Could we see major shows like Bridgerton or Andor cut completely? It is clear to the audience now, that the bargain of streaming has come to an end. The prices are matching cable, the content is becoming stale, and the promise of endless entertainment is simply no longer true. Rather than being a home for quality content, streaming is now becoming a home for more of the same junk we all stopped watching cable for.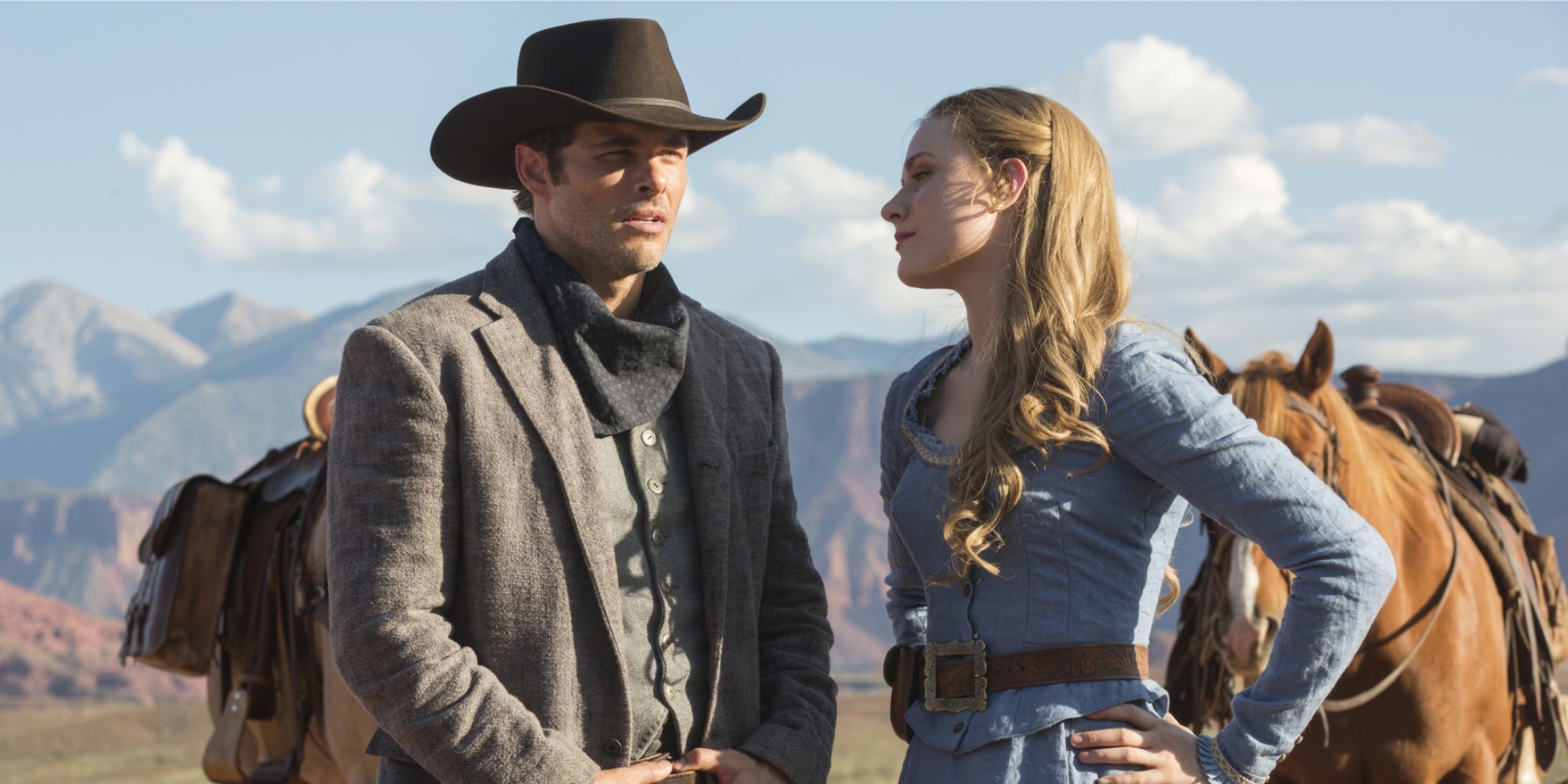 What can audiences do about this? The answer is seemingly bleak. Being a loved, critically acclaimed show has no bearing on whether or not you remain on streaming. Shows like Succession are too big to fail, but even then, who knows? There are services like Shudder, Mubi, and Criterion Channel that embrace the chaotic nature of streaming rights, and always keep their content fresh and curated. For viewers weary of the same old stuff, that is a direction to head in. Also, it is always a good time to bust out the Blu-Ray player and re-invest in physical media. Many of these shows are available and are free from editing or alterations that studios may want to do years down the line. If you're tired of normal Blu Rays, Criterion, Arrow, and many others do fantastic special editions or box sets that make for great display pieces in your home. But, if you want things to stay the same, and for every show to remain on streaming, it is just not going to happen. The end is nigh.
The beautiful future we all imagined from streaming never came to fruition, Sure, for many people it opened their eyes to shows and films that were previously unable to access, or from another country, or maybe just something they never would have watched unless it popped up in their queue. But at this point, the levee is breaking. What was once an archive of sorts is now gone, altered into a false history where these shows never existed, and in some cases are never even allowed to exist. Nautilus could have been a smash hit. It could have inspired someone to make something, it could have meant a lot to someone, but now it never will. Hundreds of people worked tirelessly on something that was thrown into the dustbin of streaming to save a few pennies for Disney, who is seemingly swallowing the entire entertainment industry, while their CEO attempts to break the backs of organized labor in the field. It is a sad state of affairs, and all we can do is just hope that it doesn't get even worse.