Posted in: Max, Preview, streaming, TV | Tagged: cnn, cnn max, max, warner bros discovery
---
Warner Bros. Discovery is bringing 24/7 live news streaming to Max beginning September 27th – here's what you need to know about CNN Max.
---
Subscribers to Warner Bros. Discovery's streaming service Max are getting a major boost to their daily streaming news diet beginning on September 27th. Though there are still some question marks surrounding who will end up running the news giant full-time, we got a big answer about how the news network will be integrated into WBD's streaming strategy moving forward. CNN Max will offer seven-day-a-week/24-hour service that will be a combination of original programming created specifically for Max (CNN Newsroom with Jim Acosta, Rahel Solomon, Amara Walker and Fredricka Whitfield & CNN Newsroom with Jim Sciutto, for example) as well as select programming & reporting from CNN US and CNN International (Amanpour, Anderson Cooper 360, The Lead with Jake Tapper & The Situation Room with Wolf Blitzer, for example). In addition, Jim Sciutto will lead breaking news coverage during the afternoons (with more details to follow as the launch date nears). On the streamer, "CNN Originals" will be rebranded CNN Max – which will give them access to live-streaming news coverage as well as CNN Originals and other news content – and (in the U.S.) will be "part of an open beta for news that will enable experimentation with product features, content offerings, and original storytelling, all with the input and feedback from the Max community."
"As we laid out at our launch only a few months ago, our vision for Max is to be The One to Watch for all members of a household. We have the broadest and highest quality entertainment offering, and now will include world-leading news as a meaningful addition for all Max subscribers at no extra charge. CNN Max is differentiated by having 24/7 news at its core from CNN, the leading global news organization, and being available on a scaled streaming service in the U.S., which has a significantly younger and additive audience compared to traditional TV. This provides even more quality choices for Max customers who will be able to easily catch up on what is happening in the world, particularly in moments of breaking news, all within one seamless experience. We're excited to engage our Max community in this initial beta stage to help us learn and develop what appeals most to our customers in this new genre," shared JB Perrette, CEO and President, Global Streaming and Games.
CNN Worldwide's leadership team, Amy Entelis, David Leavy, Virginia Moseley & Eric Sherling, added in a statement, "The quality, depth, and reach of CNN's global journalism is what distinguishes the company, and we're thrilled to launch CNN Max and create a 24/7 live news streaming service. CNN Max brings the advantages CNN has in global newsgathering, breaking news coverage, and top analysis to a new platform and a new audience. CNN was founded by innovating new ways to deliver the news, and through CNN Max, more consumers will now be able to find, engage and learn from CNN's reporting, giving the company multiple ways to build and grow for the future."
---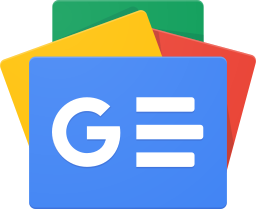 Stay up-to-date and support the site by following Bleeding Cool on Google News today!