Posted in: Games, Indie Games, Video Games | Tagged: Spiral Up Games, The Swordman Studio, Wandering Sword
---
Prepare for all of the RPG action of Wandering Sword, as the game is currently set to be released in a couple of weeks on PC.
---
Indie game developer The Swordman Studio and publisher Spiral Up Games confirmed they will be releasing Wandering Sword this month. With an art style that will remind you of titles such as Octopath Traveler, this RPG takes you through a world of Chinese martial arts, as you take on the role of a young swordsman caught in the middle of a feud where he almost dies. You escape and set of on a journey of training and exploration. Enjoy the latest trailer below as the game will be released on September 15th.
"Delve into an immersive Wuxia adventure with Wandering Sword. Boasting multiple endings shaped by your choices you make a plethora of side quests that supplement the main storyline, enjoy over 20 hours of engaging gameplay that promises high replayability and a fresh experience with each adventure. Utilizing Unreal Engine 4, Wandering Sword portrays a captivating blend of traditional pixel art graphics seamlessly layered onto immersive 3D landscapes. Drawing upon the charm of classic pixel-based martial arts games, the game infuses modern visual effects to elevate every moment in its Wuxia world. Wandering Sword introduces an innovative combat system that operates on a tiled board and offers players the flexibility to switch between turn-based and real-time mode. This dual-mode approach caters to both traditional RPG players who prefer a slower pace and those who enjoy real-time action that demands quick reflexes."
"Wandering Sword brings to life a diverse array of martial arts moves and weaponry. As you traverse the land, you'll unravel hundreds of martial arts techniques and weapon styles. Cultivate your energy through meridian points, gain expertise in both external and internal forms, and achieve true mastery of martial prowess. In Wandering Sword, building relationships with NPCs is an integral part of your journey. Recruit up to 14 unique martial artists to join you on your adventures, each with their distinctive abilities. Who knows, you may even find love in this intricate world of martial arts! Journey through over 75 breathtaking locations across 5 diverse regions, each echoing the richness and allure of ancient China's tradition and landscape. Explore a world filled with bustling ancient Chinese towns, scenic mountains, picturesque rivers, dangerous lairs, treacherous terrains and more!
---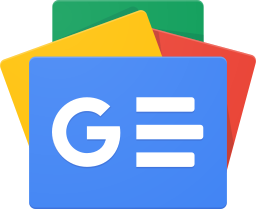 Stay up-to-date and support the site by following Bleeding Cool on Google News today!