Posted in: Games, Level Infinite, Level Infinite, Mobile Games, Tower Of Fantasy, Video Games | Tagged: Hotta Studio, The Dragon Grove
---
Level Infinite revealed details of what's to come in the next update for Tower Of Fantasy, as The Dragon Grove arrives on Tuesday.
---
Level Infinite and developer Hotta Studio have a new update coming to Tower Of Fantasy this week, as The Dragon Grove will launch on September 5. Technically, this is the 3.2 Update for the game, and with it comes some major additions in one of their biggest expansions so far. Players will be able to explore the heart of Domain 9, otherwise known as Joltville, as they uncover a brand new map and simulacrum joining the fray, as well as being able to fight several new exciting bosses and enemies and play out a few new storylines. The content will officially launch this Tuesday, as we have more info about all of it below with a few videos.
"In the heart of Domain 9 lies a brand new map available for Wanderers to explore, Joltville. Marked by treacherous mountains and valleys, Joltville is the administrative hub and tech research center of Domain 9, boasting the second generation of sundial technology, the Infinite Sundial. Joltville is also the epicenter of the Qinglong's Might and contains the most expensive trading hub in Domain 9, Tianhe Bazaar. Joltville consists of Dragon County, Rabbit County, and Tiger County and contains an abundance of wildlife and exotic creatures."
"Not only is Joltville teeming with technology, trade, and wildlife, but with new enemies as well. Enemies unique to Joltville, like Cursed Armour, are among the most dangerous, revealing no apparent weaknesses in battle thus far. Along with Cursed Armor, Wanderers will encounter a new boss, Taotie, a high-ranking Darkness entity. With savage native creatures like the Herba Tiger, Folium Tiger, Crystalline Hatchling, and Crystalline Salamander, Wanderers must be ready for battle when in Joltville. A new simulacrum, Huang, will also be introduced alongside the expansion. Madam Huang, chief of the Azure Guards, serves as the head of the Tianzhang Pavilion in Joltville. Eccentric and meticulous, she wields absolute power and has made it her life's mission to hold a vendetta against all forms of injustice."
---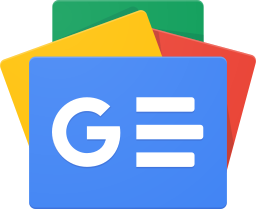 Stay up-to-date and support the site by following Bleeding Cool on Google News today!