The Big Picture
The richly developed characters in Invasion make the show more compelling, regardless of its pace, as their well-rounded backstories and relatable traits help viewers become emotionally invested.
The slower pace of the show allows for the formation of unlikely alliances and friendships between characters like Caspar, Jamila, and Trevante, creating a more organic and realistic chemistry.
Aneesha's relatable backstory, dealing with infidelity and her role as a protective mother, adds a sympathetic element to her character, heightening the thrill of watching her navigate the alien invasion in Season 2.
Over the course of the first season of the AppleTV+ science fiction thriller Invasion, there was some scuttlebutt that the show was moving too slowly and that the pace at which showrunners Simon Kinberg and David Weil were laying out the alien encounter needed to be sped up a bit. But there is a real argument to be made that it is this criticism that actually works in Invasion's favor for several reasons as we head into Season 2. There are four main characters in the show that are separated around the globe that are starting to dovetail together now that the human race is mounting a response to the attack. Mitsuki (Shioli Kutsuna), Trevante (Shamier Anderson), Caspar (Billy Barratt), and Aneesha (Golshifteh Faharani) are rich players with unique backstories. Each one of them was thoroughly fleshed out and given a strong starting point to their character arc in the first half of Season 1, and that is going to pay dividends in upcoming episodes regardless if the pace of the show speeds up or slows down.
Richer Characters Make 'Invasion' More Compelling Regardless of the Pace
Each of our protagonists was deftly crafted and written in the first handful of episodes of Season 1. Mitsuki is a brilliant aeronautical engineer with the Japanese equivalent of NASA who is in love with one of the astronauts involved in the program's upcoming shuttle launch named Hinata (Rinko Kikuchi). During her journey, we learn that she has a tender heart behind a rapier-like wit and that she also loves David Bowie. These elements make her more relatable as a human that we can get invested in as things take a turn for the worse upon the alien invasion. When she loses Hinata, the time spent building her backstory pays dividends in a far more impactful way than if producers had just rolled out the invading extraterrestrials in the first few shows (they did tease us with a small, quick glimpse in the pilot when Sa Neill's character is killed off). For a show that is aiming to be more cerebral than for instance, Independence Day or Predator, audiences should be willing to take in a slower burn that builds emotional investment. Now that we see Mitsuki dealing with her grief while being integral to the retaliation, there is a level of nuance that some of the faster-paced sci-fi alien thrillers lack.
RELATED: 'Invasion' Season 2: Release Date, Cast, Trailer, and Everything We Know So Far
A Slower Pace Allows Caspar, Jamila, and Trevante To Become Unlikely Allies and Friends
In Season 1, Caspar is an epileptic kid who gets bullied because of his strange obsession with his dark drawings and his sickly appearance. When he and his classmates get stranded after their school bus crashes, the dynamic that builds between Caspar and Jamila (India Brown) provides the momentum that takes them back to a gutted-out London that is being overrun by the aliens. We also see Caspar become a leader and form a friendship with his nemesis Montgomery "Monty" (Paddy Holland). So by the time he runs into our Navy SEAL from America named Trevante, there is a marriage of two fleshed-out backstories as Trevante has lived through an alien attack that wiped out his entire unit. By taking the time to let the audience know that he is dealing with the loss of his child and a troubled marriage back in the States when they form an unlikely bond, the chemistry they create feels very organic. It has an element of reality to it that only having developed all three characters can create. So, again, if you don't go into Invasion thinking you're going to get Will Smith punching an alien in the face after a long spaceship chase scene, you should be rewarded down the line. And it's not like the show is withholding some up-tempo and enthralling action scenes with the aliens, they just took a while to happen, which is fine.
Aneesha May Be the Most Relatable With Her Backstory in 'Invasion'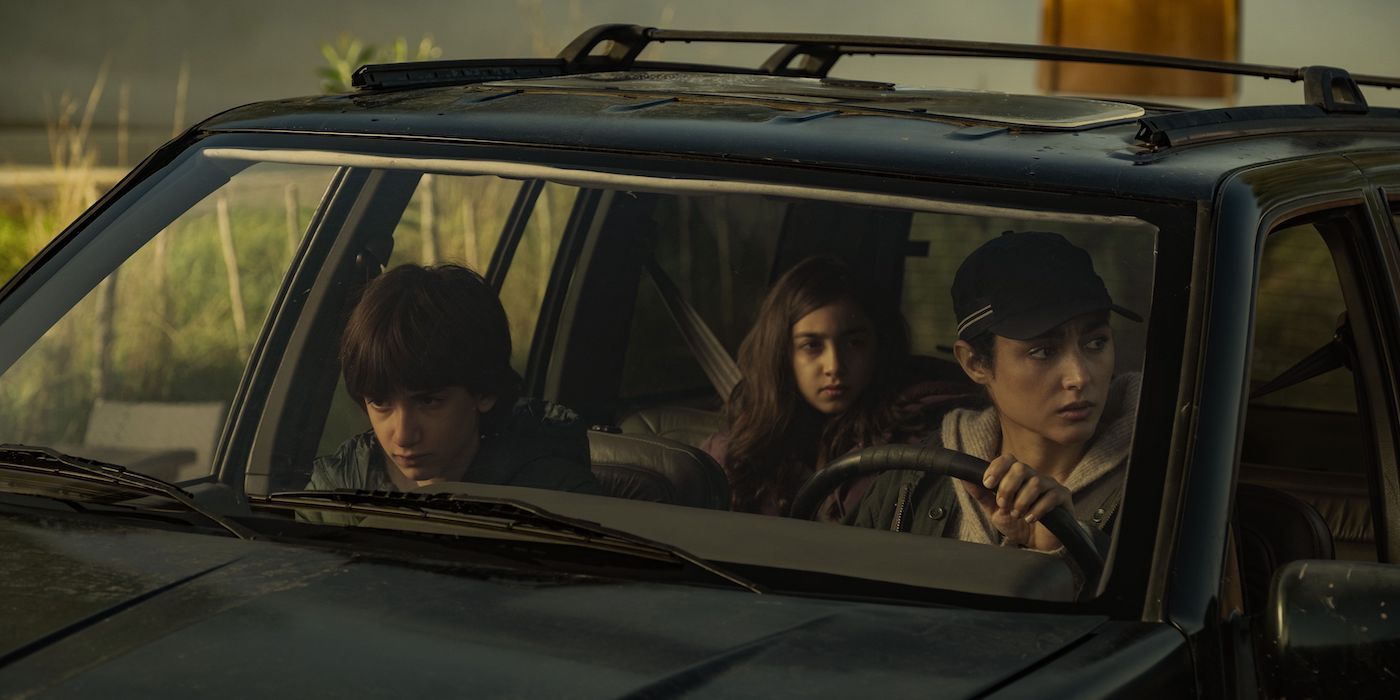 As the one character who is based in the United States in a typical suburban neighborhood, Aneesha's journey is probably the most similar to most of the viewing audience. She is dealing with an all too common problem of infidelity within her marriage even before the alien invasion occurs. Her husband Amhed Farik (Firas Nassar) is carrying on an affair with another woman and Aneesha finds out about it. So what Kinberg and Weil are doing once again, is giving us something very ubiquitous in society like getting screwed over by a person that you love. That makes her more sympathetic even before the shit really hits the fan. When you tack on her medical acumen with her mama bear badassery in keeping son Luke (Azhy Robertson) and daughter Sarah (Tara Moayedi) alive while on the run, you have one more very well-rounded player who takes you on a thrilling ride as the fabric of society starts to unravel and infrastructures crumble. You have ten full episodes to get to everything, so why rush it? We'll take fully formed characters over more CGI effects and characters we don't really care about.
Season 2 of 'Invasion' Looks to Bring the Spread Out Leads Closer Together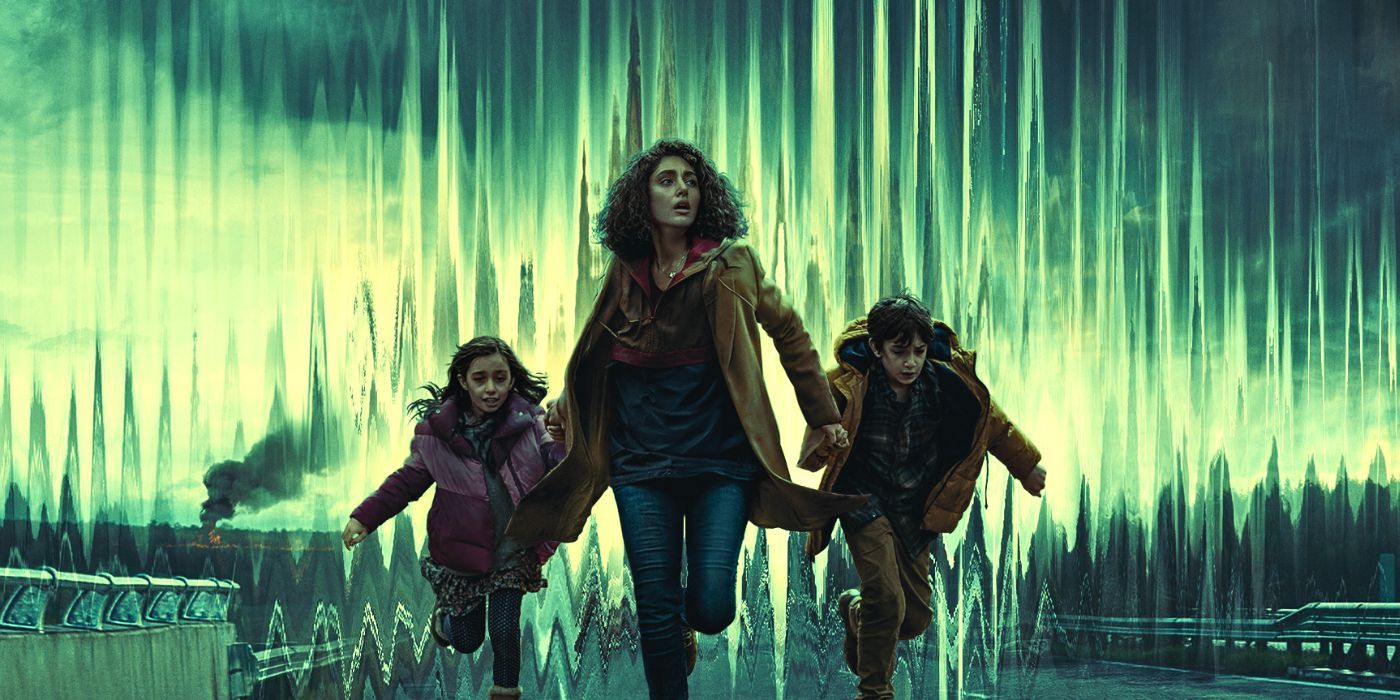 We've already seen in the first episode of Season 2 called, "Something's Changed" that it appears that as the humans mount a resistance to the alien force, their parallel paths will start to edge closer together. There was a sequence at the very end that suggests that Caspar and Mitsuki may form some sort of telepathic relationship that will have them working in unison. We don't know what form that will take, but we're willing to wait to see how it happens. There is also the possibility that the alien tentacle that Luke and Aneesha are holding onto will also usher them closer to Caspar, Mitsuki, and hopefully Trevante as well. Nine more episodes to go, and it will take all of them to tell the story of Invasion — and that's okay!
Reference
Denial of responsibility! TechCodex is an automatic aggregator of the all world's media. In each content, the hyperlink to the primary source is specified. All trademarks belong to their rightful owners, and all materials to their authors. For any complaint, please reach us at – 

[email protected]

. We will take necessary action within 24 hours.