The Big Picture
The Golden Girls had plot holes regarding the characters' families, such as never meeting Dorothy's brother and Rose's late husband.
Blanche's family also had inconsistencies, with unclear information about how many children she has and the ages of her grandchildren.
Dorothy's children's ages were a confusing plot hole, as they were described as being in their 20s despite her 38-year marriage and pregnancy storyline.
Since its debut 38 years ago, The Golden Girls has been a favorite of fans worldwide. The series follows four sassy seniors as they navigate a world of living with roommates, raising adult children, changing careers, and dating after forty. Sultry widow, Blanche Devereaux (Rue McClanahan), takes in naïve widow, Rose Nylund (Betty White), witty divorcee, Dorothy Zbornak (Bea Arthur) and Dorothy's mother, wisecracking Sophia Petrillo (Estelle Getty) to live with her, and it sets the scene for hijinks, laughter, '80s fashion, and chats over cheesecake. The series set the stage for other female-led shows, gave other celebrities their start, and featured some of the most progressive and groundbreaking plots of its day, all while maintaining an unwavering fan base.
Yet, as much as we love The Golden Girls, there are plot holes that leave even super fans still scratching their heads decades later.
'The Golden Girls' Families Have Some Discrepancies
It isn't exactly a plot hole, but we never meet Phil or Charlie.
We meet many members of the Zbornak and Petrillo families, but we never actually meet Dorothy's brother and Sophia's son, Phil. He is spoken of often, characterized and even eulogized (ergo, killed off), but we don't actually see his face. Fans seem a bit disappointed by this. Likewise, we never see Rose's late husband, Charlie, even in a flashback, despite her mentioning him often.
RELATED: 'The Golden Girls' Origin Story May Not Be What You Think
How many children and grandchildren does Blanche have? In Episode 3 of Season 3, "Bringing Up Baby" she famously tells Dorothy that she would give up one of her sons for the Mercedes. She says she's had four children and lists off three sons: "Which one do you want? Biff? Doug? Skippy? No, don't take Skippy. He has asthma." In the episode, "To Catch a Neighbor," she tells Bobby (George Clooney), a rookie police officer staying at their home, that she worries enough about her son, Matthew, and he's a CPA. We later meet two of Blanche's daughters, Janet and Rebecca. In the spin-off, The Golden Palace, we meet one son, listed as Matthew Devereaux (Bill Engvall), but he is a stockbroker-cum-comedian. Wasn't Matthew a CPA? And if she has four children, but we've heard five different names, how many children does Blanche actually have?
We also meet Blanche's grandson, David (Billy Jayne), son of her daughter Janet and Janet's husband, "The Yankee." David is a teenager sent to stay with Blanche while his parents work on their marriage. There is no mention of other children, so it seems as though David is an only child. Yet in the seventh season, we also meet Blanche's granddaughter, Melissa (Alisan Porter), aged 7, who is also the daughter of Janet. Then later in the seventh season, we meet Janet (Jessica Lundy) and her youngest daughter, Sarah (Robin Faye Brookland), who appears to be about 5 or 6 years old. While people can obviously have more than one child and send them to stay with different relatives, it is a bit odd that it wasn't mentioned that David had sisters. Although Janet's age is never specified, Lundy was 26 years old at the time of filming. If Janet is also approximately 26 and David is approximately 14, Janet would have been around 12 years old when David was born. The math doesn't add up.
Blanche also never mentions that she has a brother until he appears. She speaks several times about fighting with her two sisters and how they were jealous of her because she was the prettiest and their father's favorite, but does not mention a brother.
We are also unclear about how many children and siblings Rose has. We only meet two of her daughters, but she does mention other children at different points. Like Blanche, it isn't always clearly defined how many children she has. We also meet two of Rose's sisters. She talks about how she came from a big family, but all we get is two named sisters: Lily and Holly. And although her being adopted is not a plot hole, how she came to be adopted differs from time to time. At one point, she claims she was in an orphanage for several years, dreaming that Bob Hope was her father. In other episodes, namely the one in the sixth season, titled "Once in St. Olaf," where she meets her true biological father, she claims she was put on her adopted parents' doorstep as an infant.
The Confusion Surrounding Dorothy's Children and Grandchildren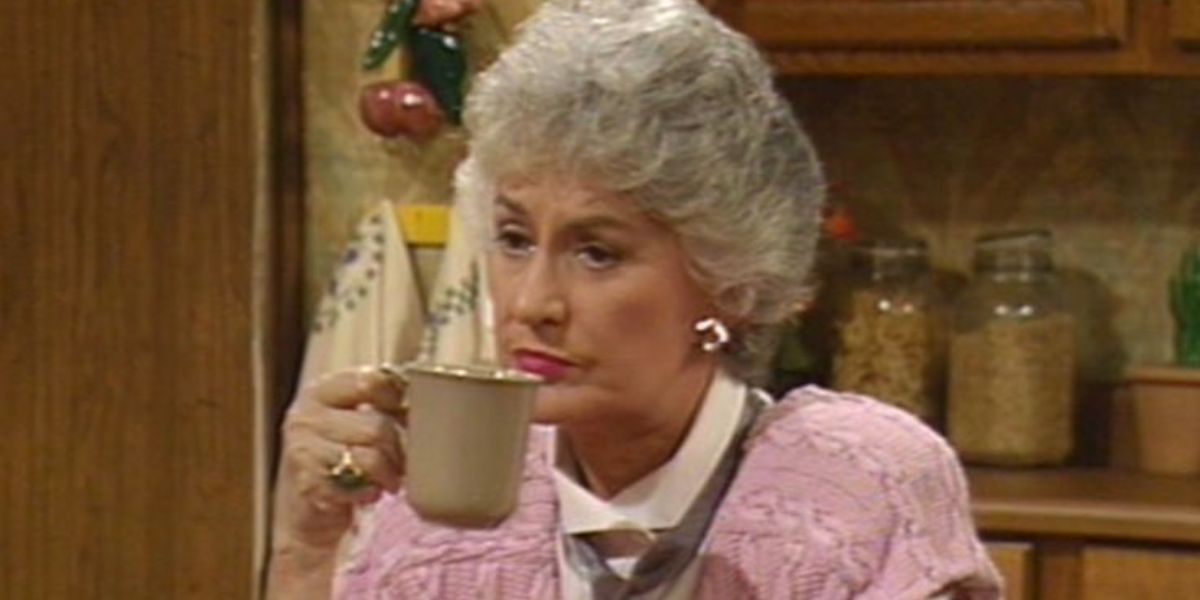 The most glaring plot hole is the ages of Dorothy's children. Consistently throughout the series, she complains and brags that she married her ex, Stan (Herb Edelman), because she got pregnant, and that they were simultaneously married for 38 years. They only ever mention one son and one daughter. There are several times Dorothy and Stan's marriage and copulation are plots of episodes, especially once Stan becomes a recurring character. Blanche says that sometimes it dawns on her that Dorothy had children with "that man," and Sophia reminds Dorothy she was married to a "yutz" for 38 years multiple times. Sophia also reminds her often that she got pregnant out of wedlock. When Dorothy asks her why she feels the need to remind her so often, Sophia replies, "so it won't happen again."
Yet when we meet said children, they are in their 20s. We first meet Stan and Dorothy's son, Michael (Scott Jacoby), in a second season episode titled "Family Affair." Michael is described as being 29 years old. In the episode "Mixed Blessings" in the show's third season, Michael is 23 when he marries a Black woman in her 40s. She is pregnant with his child. When we see Michael again in Season 5, his wife has kicked him out and there is no mention of a baby. So how old is Michael? And is Dorothy a grandma or not?
Similarly, Dorothy's daughter's age is a conundrum. Kate is played by two different actresses: Lisa Jane Persky in the series' second episode where she weds a doctor, and Deena Freeman in the second season, when she comes to stay with Dorothy for a few days after her doctor husband cheats on her. Kate's age is never directly specified, but based on the 20s, or maybe 30 at the oldest.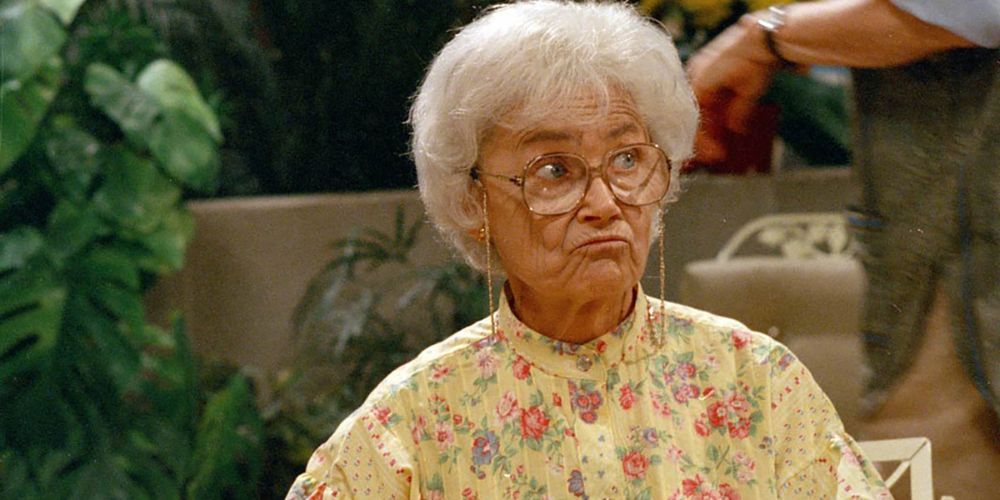 Fans have some amusing theories to fill in the gaps. They speculate that there are other children or perhaps the baby that was born out of wedlock dies, but no evidence is ever given to lend credence to either, only just that it doesn't make sense otherwise.
These plot holes are largely due to the fact that this was before every network sitcom had a "Show Bible" to keep track of details. There are multiple writers throughout the series, and it is unclear how often they communicated with each other. Even though most of the writing was fantastic, perhaps there were too many cooks in the kitchen. It was also before the advent of streaming services and binge-watching, which make it easier for fans to catch mistakes like these. Yet even with these mistakes, it hasn't seemed to dampen fans' devotion for the show.