Posted in: Horror, Interview, Movies | Tagged: exclusive, interview, Louisa Krause, Max Erlenwein, Sophie Lowe, The Dive
---
Director-writer Max Erlenwein (Skylines) talks to Bleeding Cool about his latest underwater survival thriller in RLJE Films The Dive.
---
Maxn Erlenwein is only interested in telling original stories. Still, when he stumbled upon Joachim Hedén's 2020 thriller Breaking Surface, it grabbed his attention, given his fascination with the sea. The Skylines and Stereo director embraced The Dive, the story between two sisters, May (Louisa Krause) and Drew (Sophie Lowe), who go diving at a beautiful, remote location. One of the sisters is struck by a rock, leaving her trapped 28 meters below. With dangerously low oxygen levels and cold temperatures, it is up to her sister to fight for her life. Erlenwein spoke to Bleeding Cool about his underwater journey in filming, casting actresses willing to go above and beyond, the grueling conditions, and how his experience in aquatic activities turned The Dive into a passion project.
The Arduous Underwater Journey of 'The Dive'
Bleeding Cool: What intrigued you about 'The Dive?'
Erlenwein: It's a remake of a Swedish film called 'Breaking Surface,' (2020), which emerged a few years ago. I was approached by the production company that had the remake rights, and they sent me the script, and I said, "No, I don't want to do a remake; remakes suck." I started reading it…I did a lot of scuba diving in my life, and I love it and the ocean. Although I don't want to do a remake, I must do this one. I started writing, and I began to be creative about it. I got my teeth in it and came up with my own take on the story, and that's the origin.
Did you get in touch with Joachim [Hedén] about any notes?
Absolutely, he was great. When I decided to do it, I jumped on the phone immediately, and he gave me so many valuable tips because he's been through all of it. There are so many tricks. Underwater shooting is special, something else. There are so many traps you can walk in, many things you can fuck up, and you can waste a lot of time dealing with it. Joachim was super helpful and gave me tons of valuable tips.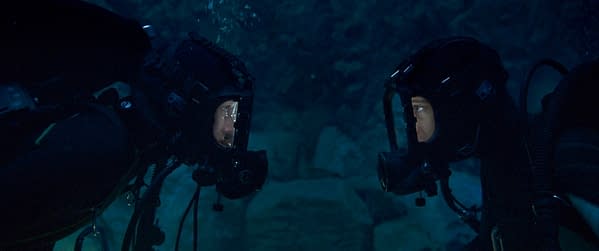 What made Sophie and Louisa work so well together?
We were looking for actresses who could scuba dive, but we didn't find any [laughs]. Then it became, "We must find actresses who are crazy enough to do this." It was a long casting process because those two must carry the whole story on their shoulders, and it's all about only them. We cast them, and then they started the entire training process. They didn't do any diving before, so they had to become good. Luckily for me, they fell in love with diving and each other because it's also a bonding experience. We developed an atmosphere of trust, and the chemistry was right. I can't emphasize enough how difficult it is to perform underwater. What they did was amazing. All the stuff is real. When their face runs into the water, it's all real when they change the equipment. I'm thankful for that performance.
Were there any sequences you had to cut due to the degree of difficulty?
When you shoot in the oceans, you must plan thoroughly. It's nature, you can't force it, and you must be flexible. We went out with the boats every morning and checked the weather, our most experienced guys, and the ships' captains. They said, "On this part of the island, the wind comes from west, east, north," whatever. When it was going to be too choppy, we went around the corner to the other part of the islands. It would be best to put a lot of planning into it because you can't communicate well underwater. You must know precisely what you want to get and which shots you want. We had underwater storyboards we took down during filming. In the worst case, we could point to the frames and the little images. It's a great challenge, I have to say. It's also a lot of fun because you take the camera into nature. If the sun is right, you have the camera 30 meters underwater, and you get the shot that you want to do, it's super rewarding.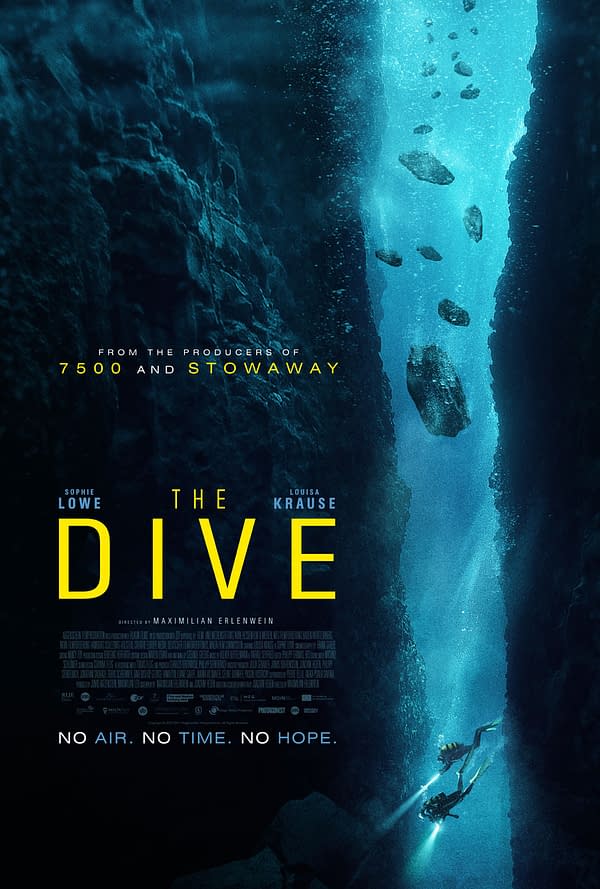 Aside from the source material with Joachim's screenplay, were there any other external works that inspired filming?
I can't put my finger on it. When I watched every survival film, I could remember what I could think of, and I watched them all again. I was inspired by a lot of stuff, including my scuba diving; the activity is such a beautiful thing. It's like meditation on the water, and it's like flying, without gravity, flying to a different planet full of beauty. Meditating on the whole diving in the ocean for me always felt like work, a metaphor for diving into your own subconsciousness. Despite all the thrilling elements and the edge-of-your-seat storyline, I wanted to capture this psychedelic part of the story.
RLJE Films The Dive is available in theaters and for rent.
---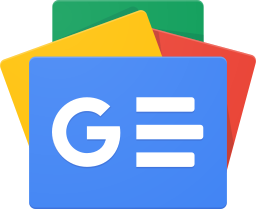 Stay up-to-date and support the site by following Bleeding Cool on Google News today!