Posted in: Collectibles, McFarlane Toys | Tagged: Batman, dc comics, McFarlane Toys
---
Build up your McFarlane Toys DC collection with another limited edition exclusive figure as even Batman has a breaking point 
---
McFarlane Toys is back with a new limited edition Gold Label DC Multiverse figure. This time, the Batman of Zur-En-Arh is back and with a new Black Light variant and will be limited to only 3,010 pieces. This version is an Entertainment Earth exclusive and will come with a baseball bat accessory, as well as a black-light base and a numbered certificate of authenticity. For curious DC Comics fans, the Batman of Zur-En-Arrh is a unique concept to DC Comics as it is not the main or primary version of Batman. Zur-En-Arrh is an alternate or "backup" personality that Batman created just in case his mind was ever compromised. This backup is quite ruthless, impulsive, and can be very erratic. He recently appeared once more with DC Comics Failsafe Batman, and now he can come home for $29.99. Pre-orders are selling fast right here, so stay tuned for restocks if funds are not collected.
Credit: McFarlane Toys
Credit: McFarlane Toys
"Based on Grant Morrison's intriguing Batman R.I.P. story arc, Batman dons a purple cowl with a brazen red-and-yellow Batsuit. Brash Bruce Wayne makes criminals cower with exclusive black-light deco! The Batman of Zur-En-Arh comes with a baseball bat, a knife, an exclusive card stand, and a detailed display base with two battery-powered black lights. Also included is a collectible art card with a Batman illustration on the front and a certificate of authenticity on the back. Fully articulated, the curiously colorful crime-fighter stands approximately 7-inches tall and comes in deluxe packaging.
Batman of Zur-En-Arh with hypnotic black-light deco!
Entertainment Earth Exclusive DC Multiverse action figure.
Includes a black-light base and numbered certificate of authenticity.
Limited edition of 3,010 pieces!
"Some time ago, Bruce Wayne took part in an isolation experiment overseen by Dr. Simon Hurt in which the psychiatrist gave Bruce the post-hypnotic phrase "Zur-En-Arh." When heard by Bruce years later, this trigger phrase shatters his mind and leaves him wandering Gotham City in a daze. Always ready with a back-up plan, Batman had previously developed a persona within himself – a Batman without Bruce Wayne. He stitches together a new Batsuit, calling himself the Batman of Zur-En-Arh!"
---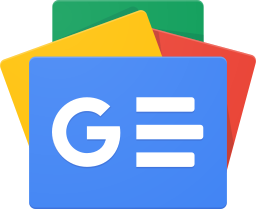 Stay up-to-date and support the site by following Bleeding Cool on Google News today!