Posted in: Electronic Arts, Games, Star Wars Jedi: Survivor, Video Games | Tagged: Respawn Entertainment, star wars
---
Electronic Arts and Respawn Entertainment has added a new patch to Star Wars Jedi: Survivor improving a few new aspects of the game.
---
Electronic Arts and Respawn Entertainment have released a new major patch for Star Wars Jedi: Survivor, changing up a few things for the game. Since it was released a few months ago, they have added a few different things to the game here and there to improve it in different ways, but nothing too substantial that caught everyone's attention. However, it seems Patch 7 caught everyone's eye as this one has been designed to add sweeping improvements to Quality and Performance modes, as well as making sure the game hits better resolution and framerate targets for PC, PS5, and XSX|S. What's more, this patch on PC introduces all-new support for NVIDIA DLSS, which, if you're not familiar, is a super-sampling tech that can improve performance. We have the full rundown from the devs of what's been included in this patch for you to check out below, as it is available right now for you to download and update.
Star Wars Jedi: Survivor Patch 7 Notes
This patch introduces several performance-related improvements* on PlayStation 5 and Xbox Series X/S, including:

Performance mode has been completely reworked to substantially improve player experience.

Several GPU and CPU optimizations – along with disabling Ray Tracing – have resulted in a better player experience, including a solid 60 FPS in Performance mode.

Quality Mode has also received optimizations to help reduce FPS fluctuation and introduce other visual improvements.

Variable Refresh Rate support was added for PS5.
Additional performance & optimization improvements for PC, including DLSS support.
Save system tweaks to help prevent save game corruption.
Fixed issues where players could not retrieve their XP after dying under certain circumstances.
Various crash fixes.
Various bug fixes & improvements across all platforms, including fixes for cloth, lighting, and UI.
* Note: Cinematics in Star Wars Jedi: Survivor on console are locked to 30 frames per second.
---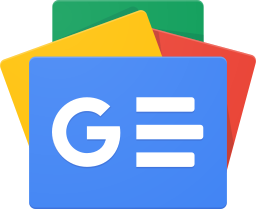 Stay up-to-date and support the site by following Bleeding Cool on Google News today!