Posted in: Movies, Opinion, streaming, TV, TV | Tagged: amptp, opinion, SAG-AFTRA, wga, writers' strike
---
Reports are that Disney, Warner Bros. Discovery, and other studios will be meeting today to discuss a path forward with SAG-AFTRA & WGA.
---
A little more than a week after talks between the WGA and AMPTP took what can best be described as a turn for the worse, Deadline Hollywood is reporting exclusively that a meeting will be taking place today – just not between the two. With rumblings growing of dissension within its ranks, the studios are expected to meet this afternoon to discuss where things stand and the possible paths forward. Reportedly, Disney's Dana Walden & Alan Bergman, Amazon Studios' Mike Hopkins & Jennifer Salke, Netflix's Ted Sarandos, Universal's Donna Langley, and Warner Bros Discovery's David Zaslav are among those expected to take part in a virtual get-together later today (though it wasn't clear if AMPTP President Carol Lombardini would be present). Ever since the August 22nd one-on-one became a negotiating & public relations nightmare, no new talks have been scheduled – but the AMPTP did bring in crisis PR firm the Levinson Group to help their cause. A number of AMPTP members were reportedly surprised that their recent offer wasn't well-received by the union, while others believe that Lombardini hasn't been flexible enough in negotiating. And let's keep in mind two things – there hasn't been any movement on the SAG-AFTRA front in quite some time, and there have been rumblings that at least one streamer and/or studio is open to offering the WGA closer to what it's looking for in a new deal.
WGA Responds to Membership Regarding AMPTP Offer
On the 115th day of the strike, the WGA Negotiating Committee members Ellen Stutzman, David Goodman & Chris Keyser shared a more detailed update on what went down during their meeting earlier that week – and how the AMPTP's offer was "neither nothing, nor nearly enough," while detailing the areas that both sides are still far apart on at this point.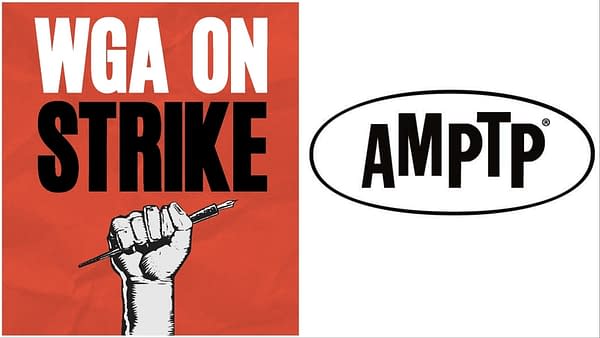 Dear Members,

As promised, here's a more detailed explanation of where we are in the negotiations:

On Friday, August 11th after 102 days on strike, the AMPTP gave us the counteroffer they publicized Tuesday night, August 22nd. The Guild responded with our own counterproposal on August 15th, and there were discussions about a few issues on Wednesday and Thursday last week. On Friday August 18th late afternoon, Carol brought us in for a session that lasted under ten minutes and consisted of the companies making two minor moves on TV issues.

On Monday, the call came to meet with Carol and four of the CEOs on Tuesday night, August 22nd with an indication the companies were finally ready to get serious about bargaining for a deal.

As we reported, the basic message of that meeting was that the companies' first and only counteroffer to the WGA since the start of the strike, made 11 days before, was and had to be the basis for the only deal they were willing to make.

During the meeting with the CEOs, we spent two hours explaining that, though progress had been made, the language of the AMPTP's offer was, as is typical of that body, a version of giving with one hand and taking back with the other.

We repeated what we have said since day one, that our demands come directly from the membership itself. They address the existential threats to the profession of writing and to our individual careers, all caused by changes to the business model implemented by the companies in the last seven to ten years. We stressed that we could not and would not pick and choose among those threats; that we have not struck for nearly four months to half-save ourselves, nor are we leaving any sector of this Guild unprotected when we return to work. We are willing to negotiate within these areas, but every existential issue must be met with a genuine solution.

At the end of the meeting, the companies told us they intended to go directly to our membership by releasing information on their August 11th proposal to the media "within the next 24 hours." They released a six-page document 20 minutes after the meeting concluded.

This should be seen as what it is: simply a tactic in the middle of an ongoing negotiation.

We aren't going to negotiate by press release, so won't go through the AMPTP's characterization of its August 11th proposal in detail, but here are some broad strokes that may already be apparent:

Many of the current deal points they have put forward—minimums, SVOD residuals, AVOD terms—are from a deal negotiated with the DGA more than 80 days ago.

Member power—the strike—forced the companies to negotiate on more issues than they were willing to as of May 1, but still in the typical AMPTP mode of seeming to give while limiting the actual gains. Here are a few examples of areas they've made proposals that are not yet good enough:
In screen, they have proposed a second step but only for a statistically tiny category of screenwriters, excluding all but the first writers of original screenplays. They dismissed the concept of weekly pay.
They have ceded selected—but insufficient—minimum terms for some—but not all-Appendix A writers in SVOD. For example, they would not cover anything but comedy-variety.
In television, the companies have introduced the notion of an MBA guarantee of minimum staff size and duration. But the loopholes, limitations, and omissions in their modest proposal, too numerous to single out, make them effectively toothless.
Teams of two writers would receive P&H contributions as individuals. But not teams of three or more.
We have had real discussions and seen movement on their part regarding AI protections. But we are not yet where we need to be. As one example, they continue to refuse to regulate the use of our work to train AI to write new content for a motion picture.
Finally, the companies say they have made a major concession by offering to allow six WGA staff to study limited streaming viewership data for the next three years, so we can return in 2026 to ask once again for a viewership-based residual. In the meantime, no writer can be told by the WGA about how well their project is doing, much less receive a residual based on that data.
The counteroffer is neither nothing, nor nearly enough. We will continue to advocate for proposals that fully address our issues rather than accept half measures like those mentioned above and other proposals not listed here.

One last reminder illustrates why the AMPTP's current stance is irrational. As we have repeated from the first day of our first member meeting—and on every day of this strike–our demands are fair and reasonable, and the companies can afford them. Here is the cost to each company of our current asks on the table, including the addition of increased health funding to address the impact of the strike.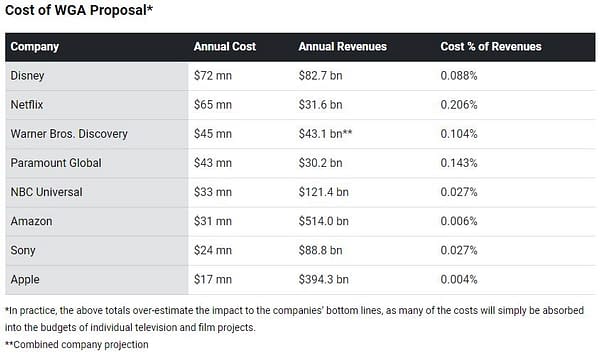 Weigh this against the cost of not making a deal: the cost to 11,500 writers; to actors, crews and drivers; to anyone who works in and around the business but is not on strike; to the economies of California and New York and everywhere film and television is made; to consumers, pension plans and other shareholders; and to the companies themselves. It makes no sense. And everybody but the AMPTP knows it.

In the last 36 hours the response from the membership is that you are undeterred by this latest tactic. Despite the AMPTP's attempt at a detour around us, we remain committed to direct negotiations with the companies. That's actually how a deal gets made and the strike ends. That will be good for the rest of the industry and the companies as well.

Until then, we will see you on the picket lines.

In solidarity.

WGA Negotiating Committee
---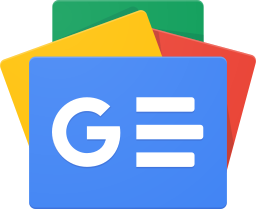 Stay up-to-date and support the site by following Bleeding Cool on Google News today!