Posted in: Comics | Tagged: newlitg, sonic
---
Sonic The Hedgehog gets some fast ice cream flavours. As no matter what the world throws at you, at Bleeding Cool, you can still read all about stuff.
---
Sonic The Hedgehog gets some fast ice cream flavours. As no matter what the world throws at you, at Bleeding Cool, you can still read all about comics, merch, TV shows, games, movies, and more. The Daily Lying In The Gutters remains a long-running run around the day before and the day ahead. You can sign up to receive it as an e-mail here.
The most read stories on Bleeding Cool yesterday: Sonic The Hedgehog Ice Cream
SEGA & OddFellows Ice Cream Collab On Sonic The Hedgehog Flavors
Iman Vellani Signs Her New Ms Marvel #1 Comic at Her Old Comic Shop
Arcade1Up Announces Atari 50th Anniversary Deluxe Arcade Machine
Wonder Woman Will Fight The Entire US Army- And America Itself
It's Morphin' Time as the Power Rangers White Ranger Helmet Returns
Why MCU Phase Four Was Without Marvel's Creative Committee
Marvel, DC And Image Comics All Want A Comic Store Sales Chart
Jurassic Park Classic Games Collection Announced
Zack Snyder Teases That Planet of the Dead Gets "Pretty Twisted"
The Venture Bros. Finale Hits Adult Swim This Friday at Midnight 
A few other comics stories you might prefer
LITG one year ago, Cyclops Was Right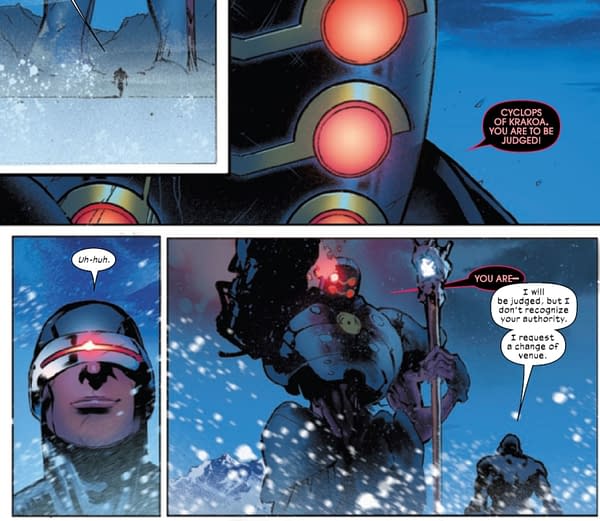 Cyclops Gets Judged In A.X.E. Judgment Day (Spoilers)
The Boys Season 4: Guess Who's No Longer in The Seven's Mural?
The Rookie: Nathan Fillion & J. August Richards' Buffy/Angel Reunion
Yellowstone S05 Teaser: Time for The World to Get to Know The Duttons
Neil Gaiman's Life Furnished in Early Spider-Man, With Jonathan Ross
Black Lightning: Arrowverse Star Charlbi Dean Passes Away, Age 32
Is This Hank McCoy, The Beast? Or Is This Donald Trump? (X-Spoilers)
Many MCU Reasons Behind The New Thunderbolts From Marvel (Spoilers)
Superman Sweeps Lois Lane off Her Feet with New Iron Studios Statue
Star Trek Day Trailer: Picard, Strange New Worlds, Discovery & More
ICYMI: In case you missed it
LITG two years ago, Marvel's Announcements Are Timeless

More Thoughts About Today's Big Marvel Announcements
Marvel Announced Many Timeless Projects For 2021 and 2022
Did Charlotte Flair& Nia Jax Shoot On Each Other Last Night?
After Almost Two Decades, Marvel Finally Announces The Reckoning War
Superman/Lobo Gets Patton Oswalt Effect Over "Anti-Savers" Hashtag
Marvel Announces Avengers Forever From Jason Aaron and Aaron Kuder
Big Marvel Comics Plans To Be Announced Tomorrow?
Marvel Comics Launches Daredevil 2021 Event, Devil's Reign
Last Day to Back the Marvel Legends Galactus HasLab Campaign
Letitia Wright Signed Marvel Contract For Many Movies (Spoilers)
Rebellion Pledges to Never Put Plastic Toys or Gifts With Their Books
Jeff Lemire Launches Substack for Fishflies and Black Hammer Comics
Marvel's New Moon Girl & Devil Dinosaur Comic- By Lawrence Fishburne?
Rainbow Rowell & Roge Antonio Launch New She-Hulk Comic in 2022
Marvel To Publish X Lives And Deaths Of Wolverine In 2022
Marvel Comics To Publish Timeless Series With Kang The Conqueror
A Tale Of Two Poison Ivys In Batman: Fear State Alpha (Spoilers)
Teen Titans First Appearance In Brave & Bold #54 On Auction
Everywhere In The Omniverse In Chains (Infinite Frontier #5 Spoilers)
"Batman Is Dead"- Fear State Alpha Puts The Willies Up The Gothamites
Batman #181 CGC 9.6 First Poison Ivy On Auction Today
Once & Future Does Coronavirus and Boris Johnson At The Same Time
Chris Claremont Definitely Writing New Gambit Comic Series
Katie Kubert, Promoted To Senior Editor of Horror at DC Comics
President Superman Still Protects DC Comics' Chain-Breaking Trademark
Amazing Spider-Man #299 Signed By Stan Lee On Auction Today
Black Label Editor Maggie Howell Leaves DC Comics For Something New
Letitia Wright is Black Panther in The Daily LITG, 31st August 2021
LITG three years ago, Pokemon, Tim Drake and Mad Men
Niantic Responds To Mega Evolution Controversy In Pokémon GO
Tim Drake is Robin Again, Damian Wayne is Not
The Rarest Generation One Shiny Pokémon In Pokémon GO
Mad Men: Welcome to the Longest Twilight Zone Episode Ever Made
Drag Race Season 7: Too Much "Meh" But RuPaul Series Still Entertaining
It's Always Sunny in Philadelphia: Glenn Howerton On Season 15 Status
Marvel Boy and Hercules Are An Item Now – Guardians Of The Galaxy #6
WWE Payback Results: Has the Rollins/Mysterio Feud Finally Ended?!
NECA's New King Kong Figure Is Plastic Monster Goodness
The Joker Gets a Chase Variant Figure from McFarlane Toys
Steve Ditko Designed Spider-Man to be Orange and Purple
Transamerica Tyres Beats DC Comics Over Swamp Thing Trademark
Marvel Cancels Hellstrom: Prince Of Lies Collection
Scott Snyder Teases New Comics With Francis Manapul and Jock
DC Comics, Please Don't Forget The Comic Shop On Batman Day
LITG four years ago, Conan, Brian Wood and Dragon*Con
The details of the Diamond/Ablaze battle over Conan are ones I would really like to revisit one day.
Diamond Cancels Conan Comics – Cimmerian: Queen Of The Black Coast – Over Legal Threats
Dark Horse Cancels Brian Wood's Aliens: Colonial Marines: Rising Threat Over New Allegations
TSA Held Comic Creator For Hours at Airport Ahead Of Dragon*Con
Many New Games Workshop Releases Unveiled at NOVA Open
Laura Hudson Talks About Brian Wood, Sexual Harassment and Tess Fowler
"Better Call Saul" Season 5: Bob Odenkirk – "It's Going to Blow Your Mind"
"The Diary of River Song: Series Six": Fan Service at Its Purest [REVIEW]
"It's Always Sunny in Philadelphia" Season 14: Choking Frank [PREVIEW]
When Black Panther's Costume Was Redesigned at Marvel to Placate Racists
"This Is Us" Season 4 Teases Big Changes; Images Released [PREVIEW]
Comic Book birthdays today.
There might be partially slightly more of a party atmosphere right now. It all depends on which state you are living in. But comics folk are still getting older and still celebrating that special date with twelve years for us as well.
Patty Jeres, former Director – Marketing Communications of DC Comics, Talent and Industry Relations Chair at Prism
Mark Stafford, artist on The Man Who Laughs, Cherubs, Liphook, The Bad Bad Place.
Joe Jusko, of the Marvel Masterpieces trading cards.
Roy Thomas, writer of Avengers, Captain Marvel.
Jimmy Leszczynski, comic book journalist.
Holly K Golightly, artist on Nightmare Theatre, Sabrina, creator of Vampfire and School Bites, publisher of Broadsword Comics.
Shane Berryhill, writer of Sherwood Texas.
Seymour Miles, writer X-O Man-O-War.
Troy Brownfield, comics journalist.
If you are in comics and have a birthday coming up – or you know someone who has – get in touch at [email protected].
Sonic The Hedgehog Sonic The Hedgehog Sonic The Hedgehog Sonic The Hedgehog
---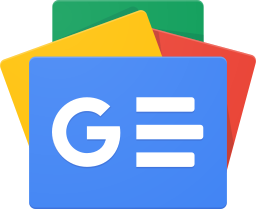 Stay up-to-date and support the site by following Bleeding Cool on Google News today!