Posted in: Games, Paradox Interactive, Video Games | Tagged: cities: skylines, Cities: Skylines II
---
In the latest installment of their deep dive series, Paradox Interactive as revealed more about citizen behavior for Cities: Skylines II.
---
Paradox Interactive adds another chapter to their weekly deep dive series for Cities: Skylines II, this time focusing on the way your citizens behave. Specifically, the team is going over how your citizens need things, and it will be up to you to help provide those things for them in various ways without acting like a god. Such as providing hospitals to help out their health and well-being. Citizens' behaviors can change depending on their age, education, employment, and other factors, all of which you need to monitor. We have a snippet of the latest blog for you below, as well as a video for you to check out, while we're still waiting for them to get to the end of this series and reveal the official release date.
"Citizens act as one of the primary agents simulated in the game. They are the residents of the houses in the residential zones, they are the workforce of the industrial, commercial, and office zones, and they are the customers in the commercial zones. Citizens suffer if the services do not operate properly but they also reap the benefits and flourish if you manage to govern your city well and answer their various needs. Citizens are always up to something choosing from a variety of different activities. These include mundane things such as going to work or school, shopping, sleeping, or studying. They also have rarer activities such as committing a crime, escaping the crime scene, seeking medical treatment, and moving away."
"Many of these actions have simulation effects such as traveling to different places causing traffic on the roads, shopping causing changes in the economy simulation (albeit small when considering individual households), and getting medical treatment which takes up patient spots at the medical facility. Citizens can own pets. Pet owners are chosen randomly from the citizen pool, and while pets are purely cosmetic and do not affect citizen Happiness or their consumption of Resources, garbage accumulation, or noise pollution, they add a bit of flavor to your city."
---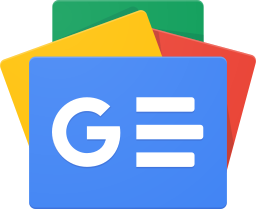 Stay up-to-date and support the site by following Bleeding Cool on Google News today!