The Big Picture
Sex Education has tackled important topics like self-love, boundaries, and LGBTQIA+ relationships, but the constant introduction of new characters and overextended storylines make the series feel crowded.
Some characters, like Rahim, Lily, and Ola, have been sidelined in the latest season, while others, like Hope Haddon, are pushed too far as villains, lacking the right blend of nuance.
Otis' character development in Season 3 leaves something to be desired, as the show falls into the pattern of him being a jerk and having to learn, overshadowing his growth as a sex therapist. It might be time for the series to take a breather.
Sex Education has kept fans wanting more for years. Laurie Nunn's hit comedy for Netflix has taught some important lessons; not just about sex, but also about self-love, boundaries, queerness and LGBTQIA+ relationships, recovering from sexual assault, parenting, and more. All centered around the diverse cast at Moordale Secondary School. Or, not Moordale, as the final season is moving the remaining cast members to new schools and new countries after benefactors had the "sex school" closed. The first teaser shows Otis Milburn (Asa Butterfield) trying to bring his sex clinic to a new school with the support of his BFF, Eric Effiong (Ncuti Gatwa) while his lover, Maeve Wiley (Emma Mackey) is studying in America.
Oh, and Jean (Gillian Anderson) is raising a baby, Adam Groff (Connor Swindells) is reconnecting with his father, Michael (Allistair Petrie), and aliens might be real. Not to mention the cast is ready to move on; Mackey has been taking bigger roles, from Barbie to Death on the Nile, and leading an adaptation of Emily. Gatwa joined Mackey in Barbie and is now taking the keys to the TARDIS as the next Doctor Who. Tanya Reynolds and Patricia Allison left the show before the season started, along with Simone Ashley and Rakhee Thakrar. Beyond the moving cast members, Sex Education has reached a logical endpoint. The series about self-discovery has grown a lot since its first season and, while it's still effective, the constant moving parts and overextended storylines are a sign that it's time for the series to finish.
More Characters Don't Necessarily Make More Viable Storylines
Sex Education has continued to thrive mixing new characters and stories with its talented original cast. Cal's (Dua Saleh) arc in Season 3 delved into not only the struggles non-binary teenagers go through for acceptance, but also their joy and their ingenuity. Isaac (George Robinson) not only served as a compelling rival to Otis but also as a nuanced and intimate portrayal of disability. And the series even toggles with new avenues for its original cast to explore.
RELATED: 'Sex Education' Is Ending With Season 4 — Good!
However, sometimes, the series adds so many storylines that not everything can fully breathe. New headmistress Hope Haddon (Jemima Kirke), for instance, is pushed too far as a villain. Yes, the show had its previous headmaster pull a Regina George to get Jean fired, but Haddon's switch from dancing in front of her students to forcing dress codes and locking Cal into a room is all so harsh. They try to add some nuance to Hope's struggle to have a child, but still they never really found the right blend with her.
And some characters do not have enough space. Rahim (Sami Outalbali) had plenty of time to thrive in the second season as Eric's boyfriend; and their bond, their differences, and their breakup were handled tactfully throughout the second season. In Season 3, he showed up sparsely as a reminder of the past but had little to do. His most significant moment was throwing poop off a bus during a trip to France. He does forge a nice friendship with Adam, but he just does not have all that much to do. Lily (Tanya Reynolds) and Ola (Patricia Allison) are both important members of the Moordale Community. Lily is one of the first people Otis works with for his clinic and also provides him the space for his most poignant lessons — the "it's not a race" scene being one of the show's best. Not to mention she made an adaptation of Romeo and Juliet about horny aliens. Ola, meanwhile, is Otis' first partner before their harsh falling out, then finds her own form of love in Lily. In Season 3, they are shoved aside. Ola has one episode where she gets to figure out being a brother to Otis again and Lily is pushed through a drab storyline about rediscovering her love of sci-fi and the unknown that ends with the possibility of aliens being real.
Did 'Sex Education' Get Too Big, Too Quick?
The aliens might exist point is one example of the show getting too ridiculous at times. There are times it works; the students quickly creating an impromptu film with giant costumes showing their love for sex to get back at Hope is a bit much, but still fun. It also brings Ruby (Mimi Keene) — who had been in the background following her breakup with Otis — back for a random fight with Hope to keep the film running. Eric's trip of self-discovery in Nigeria not only creates new confusion over his relationship with Adam but helps him realize he wants a more active relationship (even if Eric is a bit harsh to Adam). But, not every turn works out; the class trip to France — especially when the school is struggling for financing — is odd, and including the bus scene with Rahim throwing poop out the window when he clogs the toilet is, for lack of a better word, too messy.
On a more personal level, Jean spends the majority of the third season trying to reconnect with Jakob (Mikael Persbrandt) after cheating on him and also figuring out the whole co-parenting situation. He even made Jean get a paternity test because of his distrust. The arc thrived not just because Anderson and Persbrandt are fantastic, but also because it played well off their relationship; Jean figuring out how to be intimate again and Jakob learning to trust someone. But, of course, Jean gets paternity results for the new baby and, Jakob may not be the father. It feels cheap to spend time in the final season delving into this and potentially rehashing the arc Jean and Jakob went through last season rather than letting them just be parents and grow as a couple. It's a solid cliffhanger, and I'm sure the writing team will play into that well, but the storyline is not the right kind of circumstance for the show. Sex Education thrived by combining outlandish jokes with intimate moments of exploration and the last season just felt too busy.
Otis Needs to Study Up in Season 4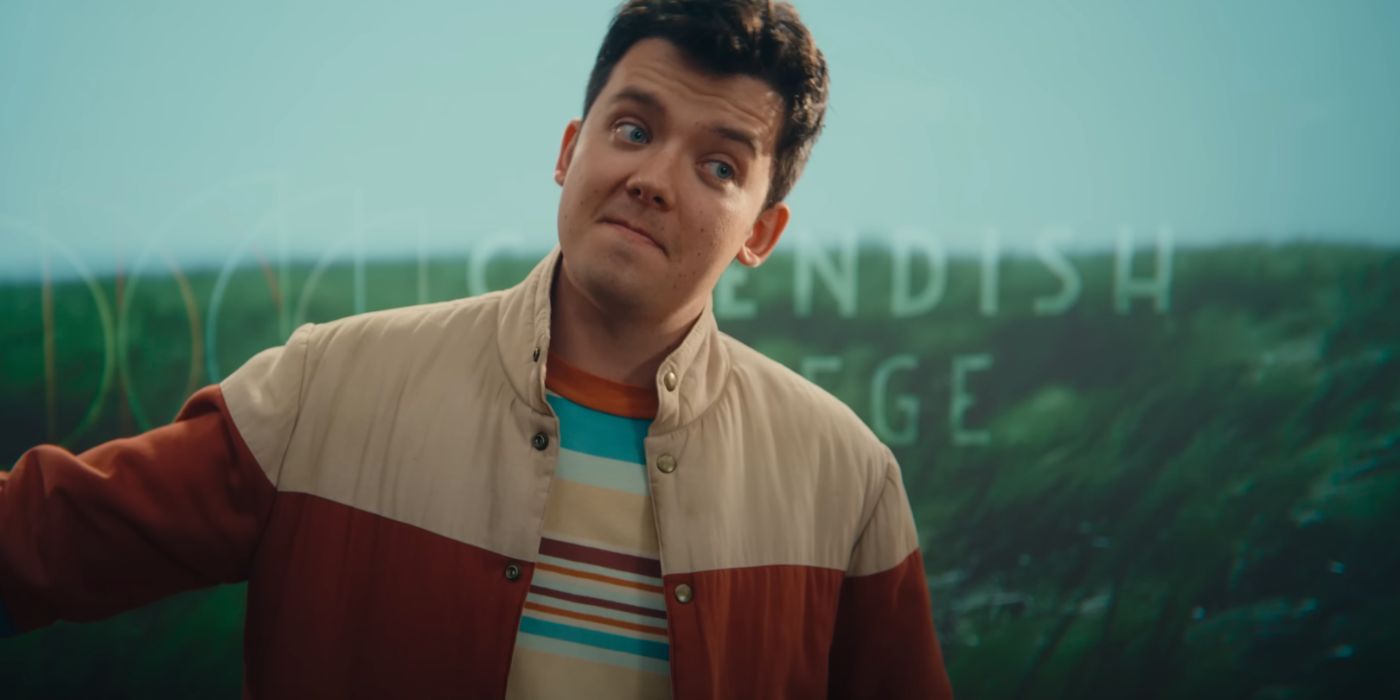 Otis has gone through quite the journey so far himself, but his ride through life reached a similar road in Season 3. Granted, he does have new journeys — his relationship with Ruby provides space for both Otis and Ruby to learn about themselves and give Otis a space to reflect. And Otis not being able to reciprocate Ruby's expression of love is heartbreaking but also understandable; he has not gotten over Maeve. He also finally gets to realistically discuss a relationship with Maeve in Season 3.
Beyond that though, Otis restarts the cycles of him being a jerk and having to learn. His fighting with Ola as they move in together to start a family is too rushed; they never follow up and Otis apologizes to Ola far too easily, especially as they are still getting over their relationship. Also, his fight with Isaac over Maeve — while Maeve was looking for her missing sister — just played off as needlessly cruel, even for him. The show seems to back into "Otis is a jerk" storylines fairly often, and they rarely work out. It was the first season where Otis spent little to no time as a sex therapist and outside his scenes with Ruby and Maeve, Sex Education missed the mark with its lead.
With all that said, the third season of Sex Education still provided ample laughs and heartfelt moments and this is a team talented enough to turn in a great fourth season. The large cast means there are a myriad of ways the series could make spin-offs and give characters the right focus. Maybe they can allow Michael Groff to rediscover himself without forcing him to re-enter his marriage and allow Maureen (Samantha Spiro) to continue her own growth. Or they could revisit Eric when Gatwa is ready. Sex Education is still a brilliant series, but, like its hormonal teens, the series has taken some swings that have left something to be desired. So, maybe it's time to take a breather for a minute.