Posted in: Movies, Netflix | Tagged: film, netflix, Rebel Moon, zack snyder
---
The concept artist behind Zack Snyder's Netflix film Rebel Moon is discussing Star Wars comparisons and says its more 'fantasy.'
---
We've been getting a lot of director Zack Snyder's team discussing his new film Rebel Moon, with extensive comparisons to Star Wars. And since Snyder has openly admitted that it was pitched as a Star Wars film, many people will watch the movie trying to decipher where they relate and how they are different.
One way they might offer a stylistic switch-up? Rebel Moon's heavy exposure to the fantasy genre.
More Fantasy Than Sci-Fi in Netflix's New Rebel Moon Franchise
While discussing how the film pulls inspiration from Star Wars (with Snyder's recurring intention to make things 'darker'), Rebel Moon concept artist Mike Uwandi tells Screen Rant, "Definitely leads to Zack. I mean, tonally, it's definitely an ode to some of the darker Star Wars tales, but it borrows from a lot more. I would say that from what we were able to see, even in the trailer, you can see that it's not just referencing Star Wars; it's referencing the things that Star Wars also referenced. So there's a little bit more fantasy involved in that, and it's a lot more clear, whereas I almost feel like Star Wars does a good job at dusting off the trail a little bit, but that's all I think I can say."
As the consistent franchise comparisons continue, I think I'm just eager to binge-watch Ahsoka, rewatch Rogue One, or maybe even the original trilogy (again). If anything, Snyder's interest in creating his own Star Wars has me appreciating everything the juggernaut franchise has managed to accomplish over the past several decades.
The first chapter of Rebel Moon will hit Netflix on December 22, 2023. The second chapter, Rebel Moon – Part Two: The Scargiver, is then set for a streaming release on April 19, 2024.
Do you like the idea of a grim Star Wars-esque universe helmed by Snyder?
---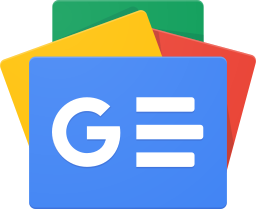 Stay up-to-date and support the site by following Bleeding Cool on Google News today!