Posted in: Collectibles, Hiya Toys | Tagged: hiya toys, rambo
---
Hiya Toys is back and entering the jungle once more as a new 1/12 figure is here with the return of John Rambo from First Blood Part II
---
An explosive new 1/12 scale figure is on the way from Hiya Toys as John Rambo is back, and this time from Rambo III.  John Rambo (portrayed by Sylvester Stallone) just wants some peace and quiet, but a new mission takes him to Afghanistan. After being contacted by his former commanding officer, Colonel Sam Trautman (Richard Crenna), Rambo finds that he has been captured by Soviet forces. This one-man army is ready for action once again, and now Hiya Toys is bringing him to life for their brand-new Hiya Exquisite Super Series line. Relive John Rambo's deadly mission from Rambo III with this impressive figure that features newly hidden joints in the neck, chest, and waist. He will have real fabric clothing, fantastic likeness, and will come with a deadly arsenal to get the job done. Collectors can bring home this iconic action hero for $89.99 right here with a Q2 2024 release date.
Credit: Hiya Toys
Credit: Hiya Toys
War Awaits with Hiya Toys New Rambo III Figure
"After countless battles, John Rambo has grown weary of war. Following the rescue mission in "Rambo: First Blood Part II," he seeks a peaceful life through contemplative training in Thailand. However, Colonel Trautman receives orders to aid Afghan freedom fighters against Soviet invaders. He seeks Rambo's help, but the war-weary hero, despite seeing the suffering of Afghan civilians, refuses to engage."
"One fateful night, Trautman's team is ambushed and he's captured. Learning of this, Rambo resolves to act. With no turning back, he must act swiftly, risking government denial of his existence. This time, he fights to save his friend. Donning his combat gear, Rambo enters Afghanistan, ready for a perilous rescue mission. This brand new 1/12 scale action figure faithfully recreates his appearance, standing at about 160mm. With a highly posable body featuring hidden joints in the neck, chest, and waist, it captures the character's iconic look. The figure includes real fabric accessories like headband, vest, jacket, and jeans, combining style with articulation."
Credit: Hiya Toys
Credit: Hiya Toys
"The head sculpt captures Rambo's likeness, accessories include survival knives, detachable daggers, SVD sniper rifle (detachable magazine), AK47 assault rifle (detachable magazine, grenade launcher), compound bow, RPG-7 rocket launcher (detachable warhead), grenades, incendiary and explosive devices. Additional 6 pairs of interchangeable hands ensure dynamic combat poses, echoing the film's intense scenes."
---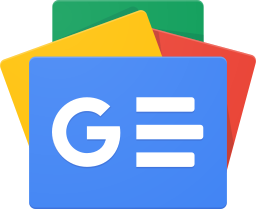 Stay up-to-date and support the site by following Bleeding Cool on Google News today!