Posted in: Collectibles | Tagged: assassin's creed, Assassin's Creed Mirage, purearts
---
Coming to life out of the new Assassin's Creed video game, comes a brand new 1/4 scale statue from PureArts with the new protagonist 
---
PureArts is back once again as they enter the Animus with another breathtaking Assassin's Creed statue. This one gets fans ready for the next installment in the franchise with Assassin's Creed: Mirage. It is time to travel back to the 9th century, as we enter the county of as we witness a new assassin rise with Basim. This once street thief is ready to show his enemies his new career and that he means business. PureArts has faithfully captured Basim with their new Assassin's Creed Animus statue. Standing a whopping 31″ tall, Basim is featured in his new Assassin's uniform, with his hidden blade at the ready as his environment forms around him. A lot of texture and detail was put into this piece, and Assassin fans will surely want it in their collection, and the special edition will come with a replica of his ring from the game. The Assassin's Creed: Animus Basim 1/4 Scale Statue is priced at $899, is set for a Q3 2023 release, and can be found for pre-order here with payment plans.
PureArts is Ready for Assassin's Creed Mirage with New Statue
"He is ready to sacrifice everything he held close and walk the path of shadows. Direct from 9th century Baghdad, Assassin's Creed® Mirage protagonist Basim is one of the deadliest assassins in the franchise! Street thief, Isu reincarnate, Hidden One, and now Animus Statue: Basim has survived millennia to join the PureArts Animus ¼ Scale Statue line."
"In the most dynamic pose yet in this series, Basim appears as agile as an eagle, touching down upon an ancient Islamic architecture base and ready to fight. Make room in your collection because the Assassin's Creed®: Animus Basim ¼ Scale Statue is a key player in your Order of Assassins. Limited to only 250 units, the PureArts.com Exclusive Edition includes a wearable metal replica of Basim's ring."
Credit: PureArts
Credit: PureArts
PRODUCT HIGHLIGHTS
Hyperdetailed sculpt with stunning clothing textures and details
LED Animus Effect
Two interchangeable base tops
Sand detail on Animus effect
Exclusive Edition Item: Wearable metal replica of Basim's ring
PRODUCT DETAILS
Licence: Ubisoft
Scale: 1/4
Edition Size: 250 Exclusive Editions | 2250 Non-Exclusive Editions
Material: Polyresin
Requires 6 AA batteries
Availability: WORLDWIDE
Estimated Delivery: Q3 2024
---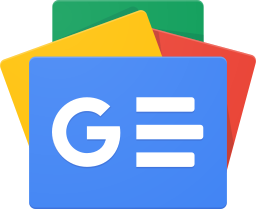 Stay up-to-date and support the site by following Bleeding Cool on Google News today!