Posted in: Movies, Warner Bros | Tagged: David Dastmalchian, denis villenueve, film, prisoners
---
Actor David Dastmalchian recently opened up about the 2013 film Prisoners, and its mental health component that stood out to him.
---
The hit thriller Prisoners hit theaters back in 2013 from popular Dune filmmaker Denis Villeneuve, earning generally positive reviews from critics and audiences everywhere for its ability to deliver unsettling, complexly layered dread and solid performances. But when you have a cast that includes Hugh Jackman
Jake Gyllenhaal, Viola Davis, Maria Bello, Terrence Howard, Melissa Leo, and Paul Dano, the film's likely to be a hit no matter what. However, the film's heavy and sensitive subject matter is still something that has the potential to heavily impact audiences – as well as the cast of the film.
Prisoners and Mental Health
During an interview with Cinema Therapy, actor David Dastmalchian, who starred as Bob Taylor in Prisoners, the actor candidly explained, "Bob Taylor is the extreme version of a guy who suffered severely at the hands of some really psychopathic people when he was just a little boy. And he's the one victim of theirs who got away. And is now living a life still imprisoned by his captors because he didn't get the mental health care that he needed in recovery, which is also something that happened to me as a young person. I did not receive the treatment or help that I feel like I should have gotten. And that had a really detrimental effect on my mental health."
Dastmalchain then went on to elaborate about his own extremely sensitive experiences, traumas, and how reevaluating mental health has been key to his present-day life before ultimately adding, "So as an adult now, I have integrated, and I'm working with, to this day, the 12-year-old me who suffered the 7-year-old me. I put my hand to my chest, and he's still in there…"
Prisoners' synopsis reads, "The film follows the abduction of two young girls in Pennsylvania and the subsequent search for the perpetrator by the police. After police arrest a young suspect and release him, the father of one of the daughters takes matters into his own hands."
---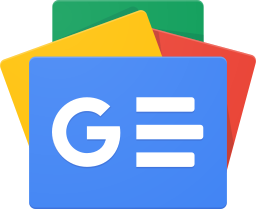 Stay up-to-date and support the site by following Bleeding Cool on Google News today!