Posted in: Amazon Studios, Preview, Trailer, TV | Tagged: amazon, jenna coleman, prime video, wilderness
---
Premiering of September 15th, here's the official trailer for series creator Marnie Dickens & Prime Video's Jenna Coleman-starring Wilderness.
---
EP & series creator Marnie Dickens and Prime Video's adaptation of B.E. Jones's novel finds Jenna Coleman, Oliver Jackson-Cohen, Ashley Benson, and Eric Balfour in a twisted "love" story where the hopes for a romantic holiday turn into a brutally all-too-real living nightmare. Coleman describes the series as "a darkly twisted thriller exploring a marriage gone wrong, which shifts into a cat-and-mouse psychological chess game between husband and wife. A drama about codependency and freedom. Boundaries and blurred edges. Revenge and sanity, or the lack thereof. Ultimately Liv's tale is one of survival—it becomes a very primal, visceral, and feminine tale of coming into her own." After that, we're not sure what else needs to be said (or written) to sell the series more than that – but just in case you need more? Well… you should definitely check out the official trailer for Wilderness below…
With the streaming series set to hit Prime Video on September 15th, here's a look at the official trailer for Wilderness – followed by a look back at the original teaser and more:
Liv becomes the actress starring in Will's bad dreams after she learns about his betrayal, and her heartbreak is swiftly followed by another emotion: fury. The couple embark on an American road trip Liv's fantasized about since she was little, from the Grand Canyon on through Yosemite, before ending up with a hedonistic weekend in Las Vegas. For Will, it's a chance to make amends; for Liv, it's a very different prospect—a landscape where accidents happen all the time. The perfect place to get revenge. Look what he made her do…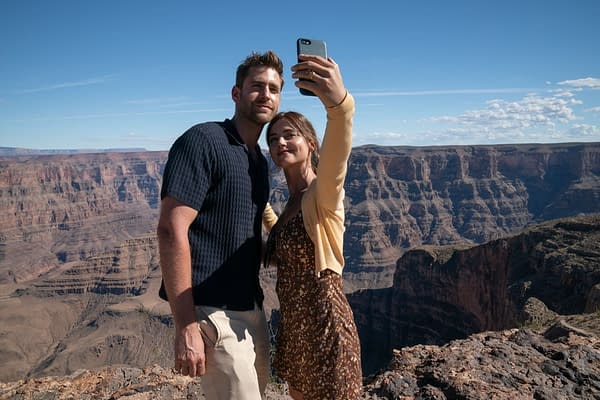 "Who doesn't know someone who's been cheated on? That gut punch on discovery, the trail of paranoia and suspicion it leaves behind, the difficulty of trusting again. It's enough to tip anyone over the edge. And that's where we meet our heroine, Liv, as she's lied to over and over by the man she loves. Of course, she wants revenge, and I, for one, hope she gets it," shared Dickens. Now, here's a look back at the official teaser for Wilderness that also revealed that Taylor Swift's "Look What You Made Me Do (Taylor's Version)" would be the official song for the series' opening titles:
Amazon's Prime Video series Wilderness was created, written, and executive produced by Dickens and directed by So Yong Kim. Elizabeth Kilgarriff also serves as an executive producer, with the streaming series set to launch on Prime Video on September 15th.
---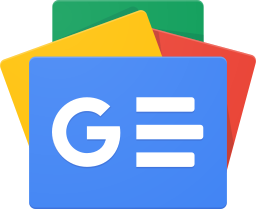 Stay up-to-date and support the site by following Bleeding Cool on Google News today!