Posted in: 20th Century Studios, Movies | Tagged: 20th century studios, poster, the bikeriders, trailer
---
The first trailer, poster, and new images for The Bikeriders have been released following its premiere at Telluride over the weekend.
---
The teaser trailers and whatnot for the premieres occurred over the weekend, so we can better understand what movies we'll be watching during the fall awards season. One of the films with some positive buzz around it is The Bikeriders from 20th Century Studios. It has a fantastic cast, and we got an image a few days ago. However, now we have a trailer, poster, and a whole pile of new images that show off this film that is based on a true story.
The Bikeriders: Cast List, Summary, Release Date
From writer-director Jeff Nichols (Loving, Midnight Special, Mud), 20th Century Studios, and New Regency, The Bikeriders is a furious drama following the rise of a fictional 1960s Midwestern motorcycle club through the lives of its members, starring Jodie Comer (Killing Eve, The Last Duel), Austin Butler (Elvis) and Tom Hardy (Mad Max: Fury Road, The Revenant).
Inspired by Danny Lyon's iconic book of photography, The Bikeriders immerses you in the look, feel, and sounds of the bare-knuckled, grease-covered subculture of '60s motorcycle riders. Kathy (Comer), a strong-willed member of the Vandals who's married to a wild, reckless bikerider named Benny (Butler), recounts the Vandals' evolution over the course of a decade, beginning as a local club of outsiders united by good times, rumbling bikes, and respect for their strong, steady leader Johnny (Hardy). Over the years, Kathy tries her best to navigate her husband's untamed nature and his allegiance to Johnny, with whom she feels she must compete for Benny's attention. As life in the Vandals gets more dangerous, and the club threatens to become a more sinister gang, Kathy, Benny, and Johnny are forced to make choices about their loyalty to the club and to each other.
The cast, most of whom did their own riding on an array of period-correct bikes, also includes Michael Shannon (Bullet Train), Mike Faist (West Side Story), Boyd Holbrook (Logan), and Norman Reedus (The Walking Dead). Sarah Green, p.g.a., Brian Kavanaugh-Jones, p.g.a., and Arnon Milchan are the producers. Yariv Milchan, Michael Schaefer, Sam Hanson, David Kern, and Fred Berger are the executive producers. The Bikeriders opens in U.S. theaters on December 1st.
---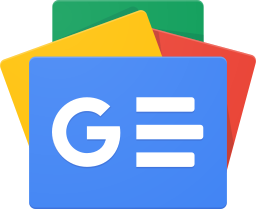 Stay up-to-date and support the site by following Bleeding Cool on Google News today!