Posted in: Atlus, Games, Gamescom, Video Games | Tagged: persona 5, Persona 5 Tactica
---
Atlus has a new trailer for Persona 5 Tactica this week, as they showed off more of the battle mechanics during Gamescom 2023.
---
Atlus dropped a new trailer for Persona 5 Tactica during Gamescom 2023, showing off the first of a few battle gameplay previews. This is nearly three minutes worth of fights to give you a clear idea of how the tactical RPG side of things works out in this version of the franchise. The devs give you a play-by-play of how everything will operate, how your characters will move and use abilities, and how the enemies will react to you as you take turns fighting each other. Enjoy the trailer as the game is still set to be released on November 17th, 2023.
"The Phantom Thieves of Hearts find themselves suddenly transported to a bizarre Metaverse and surrounded by a military group known as the Legionnaires. The Thieves put up a fight, but it was to no avail as the Legionnaires' leader, Marie, entered the fray and brainwashed all the Thieves except for Joker and Morgana. The two are narrowly rescued by the leader of the Rebel Corps, Erina, who informs them that the Metaverse they've stumbled into is called The Kingdoms. They manage to evade Marie's pursuit with Erina's help, but when they arrive at the Rebel Corps hideout, they're shocked to find that it's the spitting image of Leblanc… Since the new Metaverse, The Kingdoms, doesn't seem to be a Palace, then what is it? And what is Leblanc doing in this foreign realm? Your task is to uncover the secret of The Kingdoms and rescue the brainwashed Phantom Thieves of Hearts!"
"Persona 5 Tactica features an all-new story, the return of fan-favorite characters, and brand-new allies and foes. Join the group as they lead an emotional revolution in this thrilling combat adventure! Lead an uprising of the heart in a brand-new storyline that takes place in Persona's iconic universe. Assemble a team of beloved heroes to fight oppressive armies in thrilling turn-based combat. Overthrow your enemies with powerful Personas, an assortment of weapons, and wipe them out with style!"
---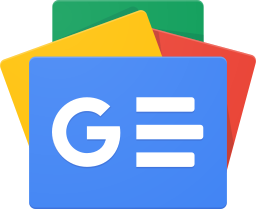 Stay up-to-date and support the site by following Bleeding Cool on Google News today!