Posted in: Card Games, Games, Pokémon TCG, Tabletop | Tagged: Naoyo Kimura, pokemon, pokemon cards, sun & moon
---
Our weekly series Pokémon Trading Card Game Artist Spotlight focused on the work of Naoyo Kimura in the modern era of the hobby.
---
Throughout the years, the Pokémon Trading Card Game has featured a variety of incredible art styles. Now that the hobby has been around for more than a quarter of a century, we have seen the artwork of Pokémon TCG cards elevated by daring new artist choices as well as illustrators who have been veteran contributors since the very first releases. Let's take a journey through the eye-popping, mind-expanding history of Pokémon TCG artwork by exploring some of the hobby's most interesting and unique artists. Today, we will spotlight Naoyo Kimura. This will be a four-part series showing Naoyo Kimura's work over the years, including their vintage, classic, and modern work. First, we began with Kimura's iconic debut during the vintage era, which you can read here. Then, we moved to the classic era as they illustrated their first Secret Rare card. Read about it here. Today, we focus on Kimura's work from the modern era.
During the modern era, Kimura is all about consistency. Their work during the Sun & Moon series block, in particular, shows a throughline stretching all the way back to their Wizards of the Coast-era debut with the epic Southern Islands connecting card set. Just like in that iconic debut, Kimura's artwork focuses on cute Pokémon, soft coloring, incredibly detailed background, and a sense of fun. We see that in their Purrloin card from the special set Shining Legends, which shows the little critter creeping around the city. We see that in their Rotom card, which uses detailed perspective to depict Rotom zipping through trees in a forest in a contribution to Sun & Moon – Forbidden Light. Kimura's Alolan Vulpix from Sun & Moon – Lost Thunder shows the frosty Pokémon in motion as it bounds through the snowy landscape.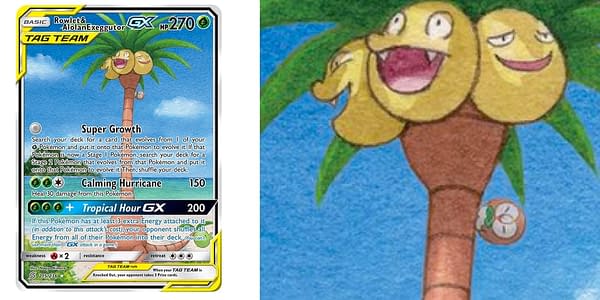 It was Sun & Moon – Unified Minds that finally allowed Kimura to extend outside of the border with this Rowlet & Alolan Exeggutor GX Alternate Art. One of the most memorable Alt Arts of this era, Rowlet is essentially a surprise in this card, making it one of the funniest pieces of Pokémon art in recent memory as Kimura plays with the scale of Alolan Exeggutor's neck.
Be sure to check Bleeding Cool every day to follow our in-depth Pokémon TCG coverage as we explore the hobby's past, present, and even future with upcoming set reveals.
---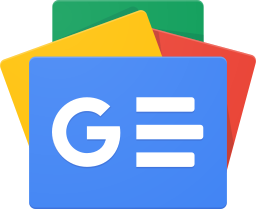 Stay up-to-date and support the site by following Bleeding Cool on Google News today!