Posted in: Games, Video Games, Wargaming, World of Tanks, World Of Warships | Tagged: Megadeth, Metal Fest
---
Wargaming is pulling out all the stops for this year's Metal Fest, as Megadeth will take part in World Of Tanks and World Of Warships titles.
---
Wargaming is adding more metal than you can handle to Metal Fest in World Of Tanks and World Of Warships with the addition of Megadeth! Across four different games starting on August 29th and running until mid-October, you'll experience heavy metal-themed events, all set to the tune of the band and special branding everywhere you go. We got the details and a trailer for you below as the headbanging starts this Tuesday.
World Of Tanks Modern Armor (August 29-September 25th)
By completing Challenges, players will unlock various Megadeth-themed rewards. Two new tanks inspired by the albums "Peace Sells…but Who's Buying?" and "The Sick, The Dying… and the Dead!" will make their debut in the Store. Vic Rattlehead will appear as an exclusive 3D Commander, while Dave Mustaine, James Lomenzo, Dirk Verbeuren, and Kiko Loureiro will be added as 2D Commanders, all with their own unique voiceovers. Tankers will enjoy two Megadeth songs ("Soldier On!" and "Peace Sells") in the garage if they own the Megadeth tanks, fueling the adrenaline of the battles with pure rock power.
World Of Tanks Blitz (August 29th-September 3rd)
World of Tanks Blitz players can join in the action with a dedicated Megadeth quest, offering exclusive prizes such as static and animated camos inspired by various Megadeth album covers, a unique tank skin inspired by "Peace Sells…but Who's Buying?" album for the Chieftain Mk. 6, avatars and collectible items. An exact replica of Dave Mustaine's guitar will create a special atmosphere in the hangar, as players dive into the thrilling metal-infused battles.
World Of Warships PC (August 28th-September 13th)
World of Warships players will be engaged in special missions to obtain exclusive captains. Dave Mustaine will be immortalized as a ship commander with his original voiceover. Vic Rattlehead will also join the fray, issuing orders with a menacing voice. As a final reward, a powerful "Death Ray Patch" will be granted, marking the conquerors of the seas with true metal prestige. Additionally, two special bundles will also be available for ship commanders. Players who obtained "Megadeth: Set the Seas Afire" Bundle will also get ferocious "Rattlehead" cruiser ship inspired by the "Rust in Peace" album cover as a bonus. When playing this ship, you will hear the famous "Tornado of Souls" song from the same album, making battles even more intense.
World Of Warships: Legends (August 28th-October 2nd)
In World of Warships: Legends, players will be rewarded with the "Rattlehead" cruiser. While using it, the captains can also embrace both Dave and Vic guises as their rewards. Moreover, players can also get themed patch and flag featuring the band's logo and Vic's head, displaying their loyalty to the metal legends.
---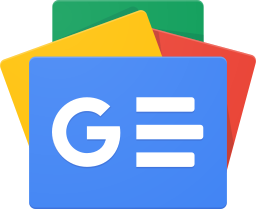 Stay up-to-date and support the site by following Bleeding Cool on Google News today!