Posted in: Capcom, Games, Mega Man, Video Games | Tagged: mega man x, Mega Man X DiVE Offline
---
Capcom finally has a release date for Mega Man X DiVE Offline, as the game will arrive on PC and mobile devices at the end of August.
---
Capcom has revealed the official release date for Mega Man X DiVE Offline, as the game will be released for PC and mobile devices at the end of the month. The game was teased a few monthgs ago as being one of the company's big releases for the year, bringing back a classic title with a different kind of vibe in the Mega Man universe. Now we know that the game will be released on August 31st, 2023. You can read more about the game below and check out the trailer again down at the bottom, as we'll see the game return shortly.
"Mega Man X DiVE Offline invites Hunters to embark on a digitized journey through the Mega Man X universe and investigate a game data glitch that has corrupted the Deep Log. Set in a dynamic and ever-evolving world, Hunters follow RiCO to restore cyberspace to order. Control fan-favorite characters like X, Zero, Axl, Alia, Vile, and more to defeat Mavericks and save the Deep Log. Log by traversing over 900 playable stages, vanquishing fan-favorite bosses, powering up weapons, and unlocking more than 100 customizable characters. By taking part in a wide variety of quests, players can earn rewards to upgrade and customize characters to unlock even more quests! Collect rewards and customize over 100 playable characters, powering them up with weapons, armor, chips, and cards that can help overcome any challenge. Mega Man X DiVE Offline offers an array of modes for Hunters to enjoy!
Story Mode: Blast through a wide variety of stages and earn experience points to level up characters and weapons.
Event Mode: Play extra story and sub-story stages based on fan-favorite Mega Man games.
Challenge Mode: Conquer difficult missions such as time trials to advance through the levels of data-verse and travel up the Jakob Orbital Elevator.
---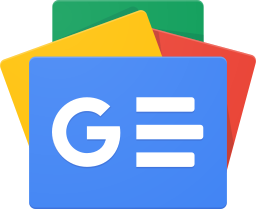 Stay up-to-date and support the site by following Bleeding Cool on Google News today!