Posted in: Games, Mario Kart Tour, Mobile Games, Nintendo | Tagged: Mario Kart, Mobile
---
Nintendo revealed that after one final update and major tour for the game with new content, Mario Kart Tour will stop updating in October.
---
It looks like Nintendo is done with Mario Kart Tour as the team will be sending out one last update for the game next month. A notice was sent out this morning to everyone who has the game on their mobile device, letting them know that there will be one last major update for the game in October, but after that, they will essentially be ceasing operations for the game. The note said:
"From 10/04/2023 (Wed) on, tours will consist of content from tours that have appeared before," the company wrote. "Note: No new courses, drivers, karts, or gliders will be added following the Battle Tour starting 10/04/20223 (Wed)."
According to a few different sources, the Anniversary Tour, which will be kicking off on September 20, will be the last major tour of the game as it will feature new courses not seen yet, as well as new additional content for the karts and drivers. Afterward, all future seasons will consist of content from previous tours jumbled together to make for new challenges. However, unless the game suddenly becomes broken or needs a patch in the immediate future, this is basically the end of the title's support.
The move is kind of expected as it feels like the company is prepping for the next major Nintendo console, which means we're probably seeing anyone involved with Mario Kart Tour prepare for whatever Mario Kart 9 will look like. The move also coincides with the suspected reveal of Wave 6 courses for Mario Kart 8 Deluxe, as they have added almost every Tour course into the game, so this might just be a matter of wrapping things up in time to promote all the MKT courses coming to Switch. But who really knows, right? We won't know for certain until Nintendo drops a trailer and shows us what's up.
---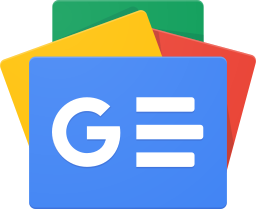 Stay up-to-date and support the site by following Bleeding Cool on Google News today!