Posted in: Games, Indie Games, Video Games | Tagged: Bonsai Collective, Luna Abyss
---
Luna Abyss has a brand-new trailer for you to watch from gamescom 2023, as the devs show off two of the game's primary characters.
---
Indie game developer and publisher Bonsai Collective dropped a new trailer for Luna Abyss during Gamescom 2023, showing off the game's lead characters. The focus for this centered around the two primary characters who you will follow in this story, known as Aylin and Fawkes. The team hasn't revealed a release window yet, however, we do have a free demo on Steam that will only be available for a limited time. Enjoy the trailer down below!
"The never-before-seen clip casts light on both characters' roles within the game's lore, with Aylin serving as the player's guide as they traverse the diverse environments at the heart of Luna Abyss. As players discover, those who step out into the Luna Abyss will be tasked with uncovering the mysteries of the mimic moon-turned-prison planet, as well as the chasm within its depths. Aylin is your primary guide as you step outside your cell, serving as the governor of the Blood Moon Penal Colony. Taking direction from the mysterious All-Father, her primary imperative is to be helpful and supportive of the Scouts under her care, though her somewhat patchy understanding of humans occasionally leads her to make questionable decisions. The trailer also details the game's lead, prisoner Fawkes, incarcerated on the Blood Moon for embodying the characteristic red eyes of the Marked Ones. Alone, afraid, and thousands of miles from home, Fawkes wants only to survive their sentence, but the Abyss holds many secrets, and unwary Scouts are liable to discover things best left well alone."
"You are a prisoner sentenced to explore a derelict megastructure that sprawls deep beneath the surface of the mimic moon Luna. You are tasked with recovering forgotten technology from within the Abyss and the lost colony it consumed. Every move you make will be overseen by your artificial prison guard named Aylin. These centuries-old ruins are alive with maddening echoes, insinuating secrets of the once prosperous city of Greymont and its terrible fate. The Scourge. The tenets of the All-Father. The choir of the Collective. The voices of the Abyss call to you; they whisper strange missives…"
---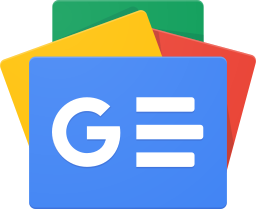 Stay up-to-date and support the site by following Bleeding Cool on Google News today!