Posted in: Paramount+, streaming, TV, YouTube | Tagged: lower decks, paramount, preview, season 3, season 4, star trek, trailer
---
Paramount+ made the third season of Tawny Newsome & Jack Quaid-starring Star Trek: Lower Decks available for free on YouTube – for now.
---
Okay, so here's the deal. Let's say that you need to catch up on/binge the third season of Paramount+'s Tawny Newsome (Mariner) & Jack Quaid (Boimler)-starring Star Trek: Lower Decks – but maybe you're having some trouble getting onto the streaming service. Or maybe you're somewhere where accessing the streamer would be more trouble than it's worth. Whatever the reason, for the next month, Paramount+ has got you covered. How? By putting the 10-episode third season on YouTube for a limited time – the very same Season 3 episodes that we have waiting for you below.
Now, here's a look at the second season of Paramount+'s Star Trek: Lower Decks – available to folks in the U.S. until September 30th. Following that, a look ahead to what awaits on September 7th:
Star Trek: Lower Decks Season 4 Images, Trailers & More!
Here's a look at the preview images for S04E01: "Twovix" and S04E02: "I Have No Bones Yet I Must Flee" (which couldn't sound more like an old-school "Star Trek" episode even if it tried) that were released earlier this week – followed by a look back at what we know about the fourth season so far:
And here's a look back at the official trailer & overview for the fourth season of Paramount+'s Star Trek: Lower Decks – with the animated series set to return on Thursday, September 7th:
Created by Emmy Award winner Mike McMahan ("Rick and Morty," "Solar Opposites"), in season four of STAR TREK: LOWER DECKS, an unknown force is destroying starships and threatening galactic peace. Luckily, the crew of the U.S.S. Cerritos isn't important enough for stuff like that! Instead, Ensigns Mariner, Boimler, Tendi, Rutherford and Provisional Ensign T'Lyn are keeping up with their Starfleet duties, avoiding malevolent computers, and getting stuck in a couple caves– all while encountering new and classic aliens along the way.
The Starfleet crew residing in the "lower decks" of the U.S.S. Cerritos includes Ensign Beckett Mariner, voiced by Tawny Newsome; Ensign Brad Boimler, voiced by Jack Quaid; Ensign Tendi, voiced by Noël Wells; and Ensign Rutherford, voiced by Eugene Cordero. The Starfleet characters that comprise the U.S.S. Cerritos' bridge crew include Captain Carol Freeman, voiced by Dawnn Lewis; Commander Jack Ransom, voiced by Jerry O'Connell; Lieutenant Shaxs, voiced by Fred Tatasciore; and Doctor T'Ana, voiced by Gillian Vigman.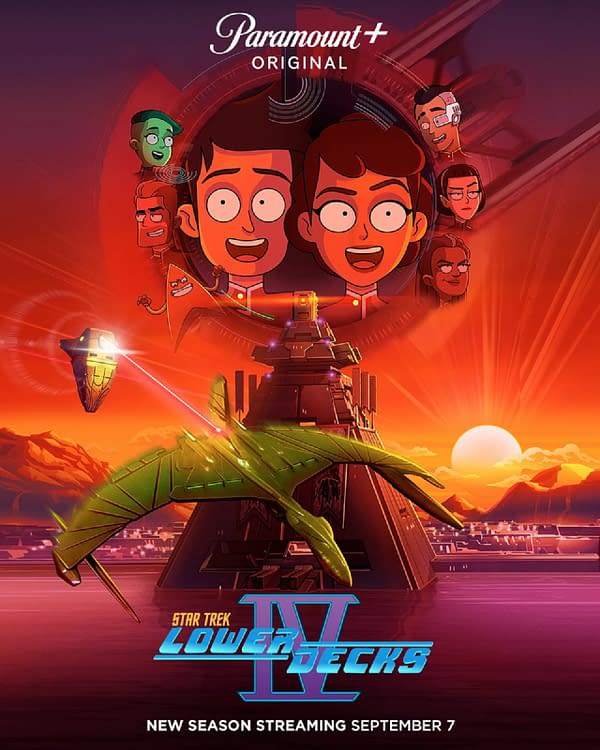 Season four of Star Trek: Lower Decks is produced by CBS' Eye Animation Productions, CBS Studios' animation arm; Secret Hideout; and Roddenberry Entertainment. Secret Hideout's Alex Kurtzman, Roddenberry Entertainment's Rod Roddenberry and Trevor Roth, and Katie Krentz (219 Productions) serve as executive producers alongside creator and showrunner Mike McMahan. Aaron Baiers (Secret Hideout), who brought McMahan to the project, also serves as an executive producer. Titmouse (Big Mouth), the Emmy Award-winning independent animation production company, serves as the animation studio for the series.
---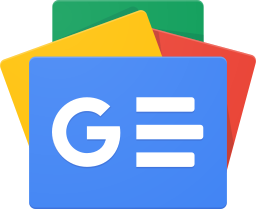 Stay up-to-date and support the site by following Bleeding Cool on Google News today!