Posted in: Amazon Studios, TV | Tagged: amazon, Bosch, bosch: legacy, freevee, Michael Connelly, season 2
---
Amazon Freevee series Bosch: Legacy EP Henrik Bastin on how the first two episodes of Season 2 will have "big implications" for Harry Bosch.
---
Last month brought preview images & a teaser trailer for the second season of Freevee & bestselling author Michael Connelly's Titus Welliver-starring Bosch: Legacy that confirmed that things will be picking up right where they left off as Harry (Welliver) and the team begin the hunt to find Maddie (Madison Lintz) before it's too late – and take down whoever it was that abducted her. With only a little more than a month to go until the series returns, EP Henrik Bastin is offering a few more teases about what viewers can expect during an interview with EW. When October 20th rolls around, viewers can expect a season opener that hits the ground running, with Bastin sharing that the first two episodes of the season serve "almost like a movie." And if the first two episodes can be seen as a movie, then it sounds like the episodes that follow will be sequels with the way S02E01 & S02E02 propel things forward for the season. "Any way this [Maddie's abduction] gets resolved is going to have big implications on [Bosch] as a person, as a father, and as a detective," Bastin added.
Here's a look back at the teaser for Bosch: Legacy that was released earlier today – with the Amazon Freevee series set to make a two-episode return on October 20th:
Bosch: Legacy Seasons 2 & 3 & Expanding Universe
Back in May, we learned that Bosch: Legacy had been officially renewed for a third season. In addition, we also had some serious additions to the Season 2 cast, with David Denman (Mare of Easttown), Patrick Brennan (The Twilight Saga: Breaking Dawn – Part 2), Rafael Cabrera (Too Old to Die Young), Bruce Davison (X–Men), Jessica Camacho (All Rise), Guy Wilson (Angelyne), and Anthony Michael Hall (The Dead Zone) joining. During Season 2, Bosch (Welliver) and Chandler (Mimi Rogers) work together to seek out a killer who just might find them first. As a result of being kidnapped by a masked assailant, Maddie Bosch's (Madison Lintz) law enforcement career hangs in the balance. While they hunt for Maddie, the FBI scrutinizes Carl Rogers' murder and places Bosch and Chandler under suspicion. Denman is set as Kurt Dockweiler, with Brennan as David Foster, Davison as James Rafferty, Camacho as Jade Quinn, Wilson as Det. Kevin Long, and Hall as Special Agent Will Barron.
Also returning for the second season are Jamie Hector (Det. Jerry Edgar), Stephen A. Chang (Maurice "Mo" Bassi), Denise Sanchez (Det. Reina Vasquez), David Moses (Martin Rose), Cynthia Kaye McWilliams (Det. Joan Bennett), Scott Klace (Sgt. John Mankiewicz), Gregory Scott Cummins (Det. "Crate" Moore), Troy Evans (Det. "Barrel" Johnson), Jacqueline Pinol (Det. Julie Epinosa), Jacqueline Obradors (Christine Vega), DaJuan Johnson (Rondell Pierce), and David Marciano (Det. Brad Conniff).
In February, we learned that Amazon Studios and Connelly were going to be expanding the "Bosch" universe in a very big way. Of course, there's a second season of Bosch: Legacy on the way (possibly this fall). But now, fans can look also forward to spinoff series focused on Detective Jerry Edgar (with Jamie Hector finalizing a deal to reprise his role) as well as on Detective Renee Ballard, who has yet to appear in a "Bosch" television series. Stemming from Fabel Entertainment, Bosch: Legacy is executive produced by Connelly, Welliver, Eric Overmyer, Tom Bernardo, Henrik Bastin, and Pieter Jan Brugge.
---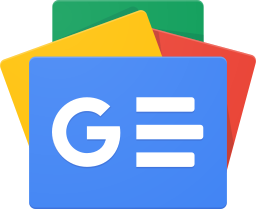 Stay up-to-date and support the site by following Bleeding Cool on Google News today!