The Big Picture
Gunplay's drinking problem worsens, causing concern for his struggling partner, Vonshae. His anger issues combined with alcohol are a dangerous combination.
Florence El Luche's decision to cast a curse on her sister, Gaelle, leads to a series of unfortunate events affecting her career. Trina is reconsidering their collaboration due to Flo's messy family drama.
Amara and Safaree's relationship is revealed to be fake, leaving fans annoyed and the entire plotline meaningless. Viewers are now forced to sit through their scenes without any real substance.
In this week's episode of Love and Hip Hop Miami, Florence El Luche is feeling the effects of putting a curse on her sister, Gaelle. We see this again at the "Bounce That" release party, which displeases an already annoyed Trina. Gunplay's downward spiral begins to turn as his drinking begins to escalate, worrying an already struggling Vonshae. Additionally, it's time to address the "so-called" relationship between Amara and Safaree.
'LAHHMA' Physical and Spiritual Repercussions
Vonshae and Gunplay's relationship is an interesting source of drama for the series currently, as viewers are slowly beginning to see the cracks that led to the domestic dispute that occurred last month. Gunplay, still outraged by the stress DJ Envy's actions have caused his family, went off during a podcast interview. Vonshae shares that his drinking has gotten worse, and Gunplay admits early in the episode that he had a few shots before sitting down for the interview. It's clear that his anger is already difficult for him to control, and adding alcohol to the mix certainly isn't helping.
Meanwhile, Florence El Luche is feeling pretty frustrated with herself following her behavior with Marlon at Magic Mondays. She's excited by the opportunity her partnership with Trina has opened up in her career, but there are other major concerns she has. After discovering Marlon was cheating on her with her sister, Gaelle, she went to a Manbo to request protection, and wound up casting a curse on her sister. Ever since her visit, Flo's luck has also gotten worse. She probably should have stopped her requests at protection, as there are always repercussions when doing that kind of spiritual work. Good intentions beget good results, and bad intentions beget bad results, and unfortunately for Flo, she's experiencing the latter. She has experienced several incidents that could negatively affect her career, and she worries that more will happen. And it does, during the "Bounce That" release party. Gaelle shows up to the event to beg Flo to remove the curse, as things in Gaelle's life have slowly begun to fall apart. Attributing these things to the curse, she attacks Flo after Flo tells her to leave, throwing a drink on her. Another bout of bad luck for Flo, as Trina is not interested in getting involved with her messy family drama. Seeing this incident after seeing Flo throw a drink on Marlon at Magic Mondays has Trina clearly reconsidering their collaboration.
RELATED: 'Love & Hip Hop: Miami' Season 5 Episode 3 Recap: Fight For Your Wife
'LAHHMA' Fake Familial Love and Faker Relationships
Zoey Brinxx meets up with Bobby Lytes, where she gives more insight into her living situation. She's currently sleeping in the office she also uses as her salon. Her family hit hard times, forcing Zoey to become homeless. When her family's situation improved, she was left behind, with no room in the house for her. Her story is heartbreaking, especially with her recent luck with Trina. She's feeling defeated at the moment, and Bobby encourages her to try to reconnect. She does confront her family, primarily her mother, as she is the one who treats her differently out of everyone. The confrontation is hard to watch, as Zoey's siblings take her side, while her mother refuses to see anything more beyond disliking Zoey's career choice. It's frustrating to watch, especially given how much Zoey is hurting.
Speaking of frustrating to watch, it's time to address the elephant in the room: Amara and Safaree's fake relationship. During a live post, Amara recently said,
"Let me put it this way. I'm a pretty smart girl, I believe that I am. I've come this far because I think I'm pretty smart, and I get hired to do my job, and I do what I have to do. I do it well. We have good ratings, and with that being said, I have accomplished my mission. And if, after that, you want to believe what it is you want to believe, that's on you. Like I said before, I've been single since the father of my kids, and I haven't had sex since the father of my kids. And I continue to do my job. And as long as you give us those ratings, I'm going to give you what you want. If that's what you want, then that's what you see."
This was in response to questions about her relationship with Safaree, which has been a major plot point in Season 5. Their relationship, based on her aforementioned comments, is clearly a fake one. Now that the fans have been made aware, having to sit through their scenes is even more annoying than before. The vasectomy story is meaningless now. Their whole plot is meaningless now. Cancel it, please.
'LAHHMIA' Additional Thoughts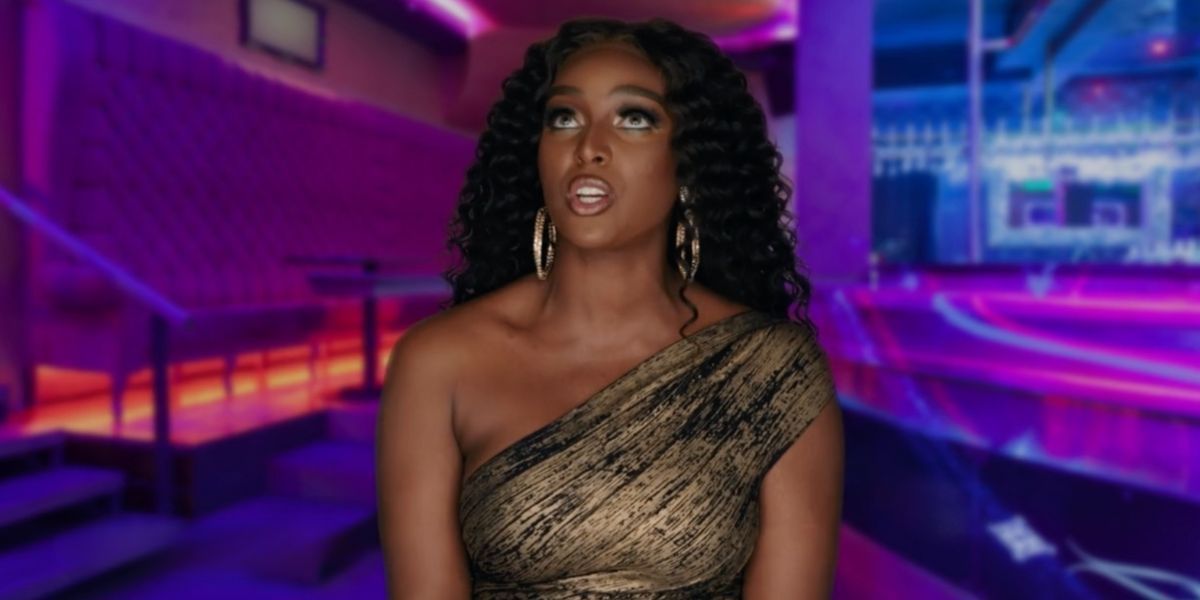 Bobby is 100% being messy with how quickly he ran over to tell Trick Daddy about Marlon giving Joy flowers. And we love him for it.
Trina is over everyone's BS. And we love her for it.
It seems like next week we'll see Trick Daddy hop into the drama next week! Marlon better watch his back.
PSA: Don't demonize African spirituality because of this Florence El Luche situation. There are a lot of misconceptions about Vodun, Hoodoo, and other practices under this spiritual umbrella, primarily because of pop culture, about many aspects of these religious beliefs. Decolonize your thought processes, people.