Posted in: CW, Supernatural, TV | Tagged: amptp, eric kripke, Jared Padalecki, Jensen Ackles, SAG-AFTRA, Supernatural, wga
---
Supernatural creator Eric Kripke on streaming residuals & the franchise ending (for now?); Genevieve & Jared Padalecki support the strike.
---
As we learned earlier this month from Supernatural series creator Eric Kripke, today was the day that SPN Family – fans, cast members, writers, crew members, and more – reunited to picket outside of Warner Bros. Studios in support of SAG-AFTRA and the WGA. Their mission? Get the AMPTP to return to the negotiating tables and offer fair deals to the creative community that creates the content that makes them a ton of green. Yesterday, Jensen Ackles put the word out to the fans to support the effort, while Jared Padalecki & Genevieve Padalecki posted their support earlier today. But before we get to that, Kripke spoke with Deadline Hollywood during picketing, where he touched upon a number of issues. While the entire interview is definitely worth a read, there were two topics that stuck out the most. First, Kripke shares how it feels knowing that the "Supernatural" franchise is over (with the prequel series The Winchesters not returning after one season) – at least, for now. Following that, Kripke shares the harsh reality of just how obscenely one-sided the whole residual process has become – and not in favor of the creators.
On Realizing "Supernatural" Franchise Had Come to an End – At Least for Now: "It was strange because no matter what happened in my career, I always had the safety net of like, 'Well, if I really sh*t the bed, I've still got 'Supernatural' residuals, and I'm still getting the royalties because they're [still] making it' – same with 'The Winchesters.' I even had a moment when it was all finally off, I'm like, 'Oh sh*t. I better make sure I don't screw up now. I don't have this backup plan.' My only wildest dream was to go five years on that show. I couldn't have predicted this and what it became. I'm just totally humbled by the whole situation and just amazed, proud, but like never in my wildest dreams did I think that that show was gonna go 15 years and that it was going to connect to this many people. I don't have good words for that. That blows me away."
Kripke on Getting "Zero Residuals" from Netflix for "Supernatural": "I'll give a perfect example. The residuals I get are from its airing on TNT, which you know, it gets a couple hundred thousand views. The Netflix streaming of 'Supernatural' is consistently in the Top 10 for billions of minutes streamed. Part of that is because there's so many episodes, but still, if you just go by how many people are spending minutes watching that show, it blows away 'Squid Game' and blows away things that are massive hits, and I've gotten a total of zero residuals for that. No one should cry for me. I'm doing great. I'm not asking for any sympathy for that. I'm just pointing out the inequity. Then, when you think of all the writers on my staff, who really could use that money, are in between jobs or something, that's significant. The fact that [streamers] can just live in this sort of new media disruptor black box and not pay what other networks are paying doesn't seem fair."
"Sending our love and support to all of the cast, writers, and family who picketed today for the #Supernatural #SAGAFTRAStrike + #WGAStrike. This #SPNFamily sticks together," wrote Jared Padalecki and Genevieve Padalecki in their respective Instagram posts, which also included an image of the two holding signs in support SAG-AFTRA and the WGA:
---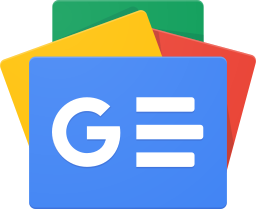 Stay up-to-date and support the site by following Bleeding Cool on Google News today!