Posted in: BBC, Doctor Who, Preview, TV, YouTube | Tagged: bbc, doctor who, Millie Gibson, Ncuti Gatwa, russell t davies
---
On Good Morning Britain, Jemma Redgrave shared who she's filmed with in Series 14 and what she knows about the UNIT spinoff rumors.
---
After David Tennant & Catherine Tate return to help the BBC, Disney+, and Showrunner Russell T. Davies celebrate the 60th anniversary of Doctor Who, fans will have a Christmas Special to look forward to as the year comes to an end. But in 2024, the future of the franchise gets underway in a big way with our Fifteenth Doctor Ncuti Gatwa and Millie Gibson (companion Ruby Sunday) taking charge of a new series of adventures. One of the familiar faces set to join them is Jemma Redgrave's Kate (Lethbridge-) Stewart – following in her family's footsteps as the head of UNIT, first introduced during Matt Smith's run (S07E04 "The Power of Three"). Thanks to the folks over at Good Morning Britain, Redgrave was able to offer some insight into her involvement in the new series as well as those rumblings of a UNIT spinoff.
"I have been back in one episode in Series 14, and it was such a wonderful thing to be part of that family. I've never taken it for granted that I will be brought back, but it was absolutely tremendous, and to be part of Russell T. Davies' new vision is so exciting," Redgrave shared regarding her work on the new series. Unfortunately (at least, for now), Stewart and Gatwa's Fifteenth Doctor won't be sharing any screen time – but Stewart and Gibson's Ruby Sunday will. "I haven't yet got to work with Ncuti [Gatwa], I worked with Millie [Gibson]," she added. " As for that spinoff talk, Redgrave knows as much as the fans do – but she did get a personal perspective on the speculation. "I don't know anything about a spinoff," Redgrave responded – before also sharing, "Somebody in my book club did message me and say, 'I saw something about you having a series,' and I said, 'I've heard nothing about it and I shall call my agent.'"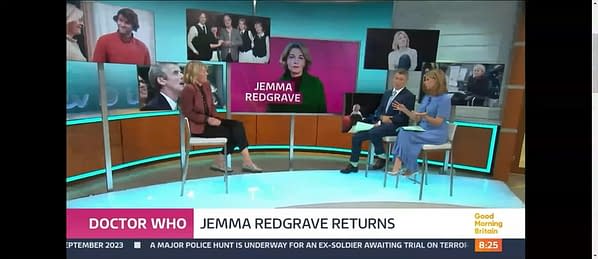 Along with Jemma Redgrave (Kate Lethbridge-Stewart), Aneurin Barnard (Roger ap Gwilliam), and Jack Forsyth-Noble (Will), Doctor Who Magazine #589 also confirmed that Bhav Joshi (Wedding Season), Eilidh Loan (Traces), Pete MacHale (Gangs of London), Miles Yekinni (Slow Horses), and Hemi Yeroham (Mamma Mia!) have joined the cast for the new series. In addition, Jinkx Monsoon (RuPaul's Drag Race) was also confirmed to have joined the cast – followed by Jonathan Groff (Glee, Mindhunter) and Indira Varma (Obsession, Game of Thrones) – as The Duchess – in May 2023. Bonnie Langford was confirmed to be returning as Melanie Bush in June 2023, along with Lenny Rush (Am I Being Unreasonable) as Morris. In early August 2023, we also learned that Gemma Arrowsmith (Gemma Arrowsmith Sketched Out) and Mary Malone (Vera, The Prince) had joined the Christmas Special – while Majid Mehdizadeh-Valoujerdy (Hollyoaks) and Billy Brayshaw (Still So Awkward) had joined the Series 14 cast.
---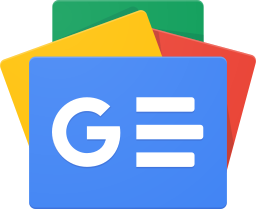 Stay up-to-date and support the site by following Bleeding Cool on Google News today!