Posted in: Comics, Current News, Image | Tagged: Daniel Warren Johnson, hasbro, skybound, transformers
---
Last time we talked about the relaunch of Transformers at Skybound from Daniel Warren Johnson, thr SDCC ashcan drop was selling for $300.
---
Last time we were talking about relaunch of Transformers at Skybound from Daniel Warren Johnson, we were telling you that the surprised SDCC ashcan drop was already selling for $300. And in the interim, it has sold for as high as $1200 for a CGC 9.9. But more recently, the influential comics art rep Felix Comic Art made this claim below:
Now Felix is Johnson's art rep, so I think there just may be some bias here, but it is part of a growing chorus of critical praise for the next launch from Skybound's Energon Universe, overseen by Robert Kirkman (who himself launched the universe with Void Rivals, alongside artist Lorenzo De Felici). And Kirkman himself isn't holding back.
Thought to quote Christine Keeler, he would say that wouldn't he? It looks like an early PDF of Transformers #1 has made its way to some of the top retailers, press and influencers in comics (but somehow not me because I'd probably spoil the hell out of it) and that they seemed to quite enjoy.
Void Rivals #1 set expectations high for Transformers #1, launching as the best-selling Hasbro comics launch in decades and generating huge headlines worldwide with surprise debut of Jetfire (even if we did tell you first about the Skybound and Hasbro partnership). I've heard there are some big surprises in this debut issue that might divide fans, but retailers, press and influencers have honoured Robert Kirkman's request to "#KeepTheSecret", so I won't be spoiling any of them here. Yet.
But come October…that'll be a different story. And we'll see if Optimus and Megatron have their own Batman and Joker moment (though I'm not holding my breath). Transformers #1 is on sale Wednesday, October 4 at comic shops everywhere. Lucky, lucky old robot.
---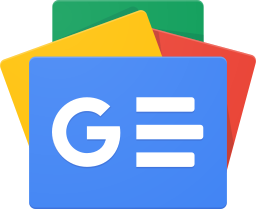 Stay up-to-date and support the site by following Bleeding Cool on Google News today!