Posted in: Games, Indie Games, Video Games | Tagged: Breakfirst Games, How 2 Escape, Just For Games
---
Check out the official launch trailer for How 2 Escape, as Just For Games has released thew game for PC this week.
---
Indie game developer Breakfirst Games and publisher Just For Games dropped a new trailer this week for How 2 Escape as it has now been released. In case you haven't seen the game yet, this one has two players working together by sending each other messages about what they see on the screen and advising their respective teammates on what to do. It works like a lot of escape rooms and escape simulator titles, only the two of you are dealing with your own puzzles simultaneously while trying to get out in the time provided. Enjoy the trailer below as the game is officially out now.
"In How 2 Escape, players will talk and collaborate to find the solution. One player trying to escape will play on a computer or console, and the second helps using a phone thanks to the free dedicated companion app. A permanent internet connection is NOT required to play! Whether you are in the same room, on the phone, or on a chat app, anything works to play How 2 Escape together! Two players, two ways to play. The first player on PC embodies the character trapped in the train, exploring and playing with the environment."
"The second player will use the dedicated free companion app to get various information and try to understand how to help the first player and be able to escape from this unfortunate travel. Each wagon is timed in different ways that you'll discover. Running out of time means defeat. The longer you wait, the more difficult it is to see clearly. Both players will need to interact with each other and focus on their senses. Puzzles will require logic, coordination, observation, and listening but most of all: communication! No time to chitchat. Get out of the trapped train. Every second is counted."
---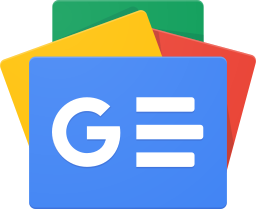 Stay up-to-date and support the site by following Bleeding Cool on Google News today!