Posted in: Fox, Opinion, streaming, TV, TV | Tagged: donald trump, fox news, opinion, trump, Tucker Carlson
---
Donald Trump made it clear that he won't be attending the 2024 Republican Presidential Debate that FOX "News" is hosting on Wednesday.
---
Well, it wasn't like this wasn't a strong possibility since the moment that FOX "News" announced it would be hosting a live 2024 Republican Presidential Debate on August 23rd. In fact, CNN and The New York Times had been reporting for some time that there were alternate rumblings of a one-on-one interview between ex-reality show host & multi-impeached ex-POTUS Donald Trump and ex-FOX "News" host & Twitter X darling Tucker Carlson – as recently as late last week. Well, it's still not clear if he and Carlson are going to be hooking up, Trump messaged that he would not be showing up Wednesday night for the debate. While some of his opponents will be quick to attack him for being afraid to show up because of how candidates like Chris Christie had planned to confront him on a number of issues, Trump is pointing to a CBS News poll released earlier today that showed him towering above the other Republican challengers at 62% (with Florida Gov. Ron DeSantis very distant second with 16% – and the rest of the pool rocking single-digits.
FOX "News" Isn't Making Trump Look Pretty Enough
Apparently, Donald Trump isn't feeling the kind of love from FOX "News" that he used to get – taking to his ironically-named social media cesspool to whine about how… wait for it… the alleged news network keeps making him look like "the big 'orange' one" in the images they use to cover him. "Why doesn't Fox and Friends show all of the Polls where I am beating Biden, by a lot. They just won't do it! Also, they purposely show the absolutely worst pictures of me, especially the big 'orange' one with my chin pulled way back. They think they are getting away with something, they're not. Just like 2016 all over again… And then they want me to debate!"
A couple of problems. First, good luck finding any kind of legit poll that backs Trump's claims about "beating Biden, by a lot" – while many say just the opposite (like this reporting from the not-exactly-liberal The New York Post). Second… we can't believe we're about to defend FOX "News," but here we are… we're thinking that they probably want Trump to debate because it's a Republican debate on August 23rd, and he's the frontrunner. That's kind of how it's supposed to work. The bigger question is why Trump is too afraid to take part in it.
---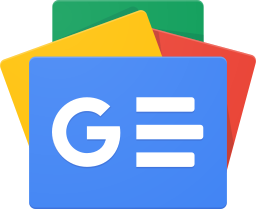 Stay up-to-date and support the site by following Bleeding Cool on Google News today!