Posted in: Games, Indie Games, PAX West, Video Games | Tagged: PAX West 2023, the mix
---
The MIX decided to hold another showcase of video game trailers and announcements this morning ahead of PAX West 2023 this weekend.
---
Because PAX West is happening this week, and because we can't get enough two-hour livestreams full of trailers, The MIX Next Online Fall Showcase 2023 happened this morning. The team behind the Media Indie Exchange has compiled a number of games that they showed off, many of which you'll see at PAX, and some who are on the way later this year or sometime in 2024. But enough chatter, here's everything they revealed during today's event.
Fera: The Sundered Tribes
Fera: The Sundered Tribes is a 3D Action-RPG that mixes elements of hunting and harvesting immense beasts, agile aerial combat, cooperative gameplay, village building, and tribe leadership, resulting in a thrilling post-apocalyptic fantasy. Fera: The Sundered Tribes is slated to hit PC and leading consoles sometime in 2024. As the only hunter ever to have taken down one of the invasive behemoths terrorizing the land, the player is chosen as the tribe's leader to defend and guide them on a series of quests to reclaim and rebuild the shattered world.
Wildmender
Start from a desert tiny spring and cultivate your oasis amongst the desert sands. Collect plants to grow whilst exploring the world, craft structures and harness magical essence. You'll have to manage your food and water as you journey across the dunes, the drained sea, poisoned canyons and cold and distant mountains. You'll need to travel far to learn the secrets of the life-draining wraiths that corrupt the land, and how to beat them, either solo or in up to 4 person multiplayer!
The Devil Within: Satgat
The Ebon Sting, a foreboding black tower of unknown origin, arrived mysteriously and altered the formerly tranquil world forever. At first, the Crimson Oil that seeped from the tower seemed to bring prosperity, but soon after, demonic entities appeared and over half of the population began to display unusual symptoms. The remaining citizens recognized that the Ebon Sting was responsible for the abnormalities and turned to General Hong Sang and Royal Guard Kim Rip, who embarked on a mission to eliminate the source at the tower's core.
Pinball M
Get ready to tilt into terror of Pinball M, the new horror-inspired pinball platform for fearless players. Prove your skills on the most sinister, gory, and badass tables ever brought to life. Sink your teeth into these tables as DLC.
Chucky's Killer Pinball: Step into a twisted realm where the innocent becomes sinister, and the playful turns menacing. Navigate through an eerie playfield where Chucky lurks in the shadows, ready to pounce.
Dead by Daylight Pinball: Become the hunter or even the hunted in a thrilling fusion of classic pinball and the excitement of one of the most popular horror games ever created.
Slime 3K
When human mass production takes a wrong turn, the artificial intelligence known as d'Spot accidentally creates a self-aware, diabolical slime. Ready to ensnare the world in chaos, set on a path of complete destruction to avenge the millions of puny humans d'Spot killed for its twisted games. Embody the powers that come from being a gelatinous gooey mess: bulldoze through robots, humans, and monsters, take advantage of digesting their corpses to create nutritional meat piles, and kill everything on site. Use the AI wits that come from being an artificial self-aware blob: take advantage of the environments by sloshing through grates, touch Tesla amplifiers to gain shockingly powerful electrical abilities, and set up crafty traps to outsmart those delicious meat bags. Take the slimy rampage up a notch with clever rogue-lite decision making and reward the carnage by unlocking access to a variety of mankind-destroying weapons to unleash devastating cataclysmic destruction.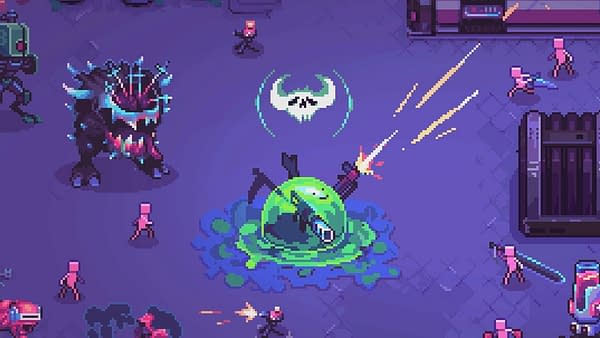 Bish Bash Bots
Bish Bash Bots is a co-op party game coming to PC, PlayStation, Xbox and Switch in 2023. The short pitch is Overcooked mixed with brawling and tower defense. It merges the strategy of tower defense with the immediacy and action of its fun and frantic brawling mechanics in a cartoony take on a future where machines are stealing technology from humans and turning it against them.
Rugrats: Adventures In Gameland
Join Tommy, Chuckie, Phil, and Lil on a wild journey full of imagination and wonder. Invite a baby buddy or go solo on a level-based, co-op adventure inspired by classic retro titles of the NES era, juice up with modern game design. Power through high-speed chases, sneak around as a baby-stack trench coat, and destroy buildings on TV as Reptar! Meet familiar faces including Angelica, Cynthia and Spike along the way, and take a trip down memory lane thanks to stunning hand-drawn animations reminiscent of the original TV classic or enjoy the adventure in a nostalgic 8-bit style. Take up the mantle and guide a band of infant heroes as they unleash mischief on the world!
Rugrats: Adventures in Gameland is the first title from a multi-game partnership between The MIX Games and Paramount. The MIX Games will publish fresh neo-retro games with classic mechanics built for today's gamers both independently and in collaboration with awesome creative teams. The team also has games in different genres and original titles in development, and will support these multiplatform experiences throughout development, including financial, manufacturing, distribution, and marketing efforts. To help deliver a unique experience, launches from The MIX Games will feature limited edition hardware systems and collectibles through its longtime partnership with Limited Run Games, including funding contributions from Limited Run for initial releases.
Unawake
After an archaeological discovery on the grounds of an ancient city, it soon became clear that the dig site offered more than historic value and priceless artifacts. But nobody could have predicted what this extraordinary location would hold and what forces would be unleashed on humanity. Trained for the sole purpose of entering the discovered underground structures, you descend into the unknown. Into a world that defies everything you know. Every step takes you deeper into madness and while you discover the mind bending truth, your reality and perception will be altered forever.
Limerick: Cadence Mansion
Limerick: Cadence Mansion is a detail-rich first-person action-horror adventure with deep lore, intricate puzzles, satisfying combat, and a happy little marionette who really wants to say "hello." Limerick is a story-rich, atmospheric thriller-adventure set on the foreboding Nightsonnet Isle. You awaken in an empty cell with your past and purpose shrouded in mystery. Responsive puzzles, otherworldly monsters, and enigmatic clues will challenge you each step of the way as you explore, experience, and engage with the riddles of Cadence Mansion.
Beneath
Beneath is a heart-pounding first-person action-horror adventure that takes place in the mysterious depths of the ocean. You play as veteran deep-sea diver Noah Quinn, who must escape a treacherous underwater world filled with terrors beyond imagining. Armed with weapons and wits, Noah Quinn knows he will have to face the horror if he has any chance of escape. And some nightmares are beyond bullets. Quinn's mental state is on the brink of collapse, and he must avoid succumbing to madness if he ever hopes to reach the surface again.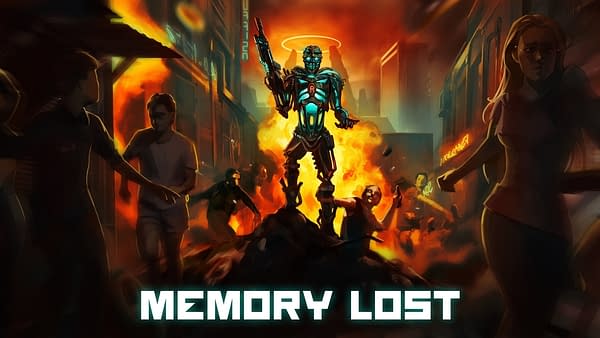 Memory Lost
Lurk within the darkest corners of Detraxis, a cruel dystopian metropolis where technological advancement and ruthless organizations reign over the crumbling society. Challenge the status quo of corporate tyranny. Execute deadly missions like destroying bases, hacking confidential data, and gaining crucial intel to topple the regime. Know thy enemy and you will never be defeated – what better way to know them than to take over their mind and body? Possess fallen opponents, utilizing their health, stamina, weapons, and special skills. Master the archetypes of dozens of adversaries, picking up on their characteristics and using memory shards to upgrade stats and artillery. As one body's resources run dry, scope out new targets to possess and jump to survival. The only way out of this futuristic hellscape is through struggle, sacrifice, and decisiveness. Make wise decisions on who to eliminate, be it for the good of others, mercy, or malice to determine how the story concludes. Choose how to connect with the surrounding world to unlock one of three possible endings with each intense playthrough.
Undefeated: Genesis
Undefeated: Genesis is a superhero action game where you can soar freely through the skies of an alien world and unleash awesome powers. You will take down giant enemies in huge, destructible environments using your incredible abilities. This is the ultimate superhero experience! You are an ordinary college student leading an unremarkable existence when you are struck by a meteor. You awaken on a mysterious planet where you discover you have been bestowed with incredible powers. This planet once had a civilization far more advanced than Earth's, but a massive explosive incident ravaged it centuries before, leaving it plagued by destructive mutants. Now you must stand up for the remaining survivors of this world and use your awesome powers to rid the planet of its violent and catastrophic blight.
Gangs of Sherwood
In Gangs of Sherwood, players must challenge many different types of enemies: light units, ranged units, mini-bosses, and, of course, the main bosses, which are easy to spot, as each has a dedicated arena. Individually, some of them are no problem for the heroes, but they may prove to be a greater challenge when present in number. Furthermore, the enemies also have different roles: some may, for example, confer bonuses on their allies if not quickly disposed of, while others may charge the player to interrupt attack combos. The different types of enemies also look different; this is particularly true for some bosses, clad in attire incorporating the features of animals, such as lions, as was common for English crests during the Middle Ages. Finally, each enemy has unique attributes that require players to adopt specific strategies if they are to emerge victorious. The Shield Puncher, for example, has a giant, indestructible shield, so players have to attack from the rear to overcome him.
Reality Break
In Reality Break, you're a mercenary who unwittingly becomes imbued with the power to alter reality and finds themselves thrown into a chaotic maelstrom where sinister forces attempt to stop them at every turn. Use the Rewrite mechanic to change the fundamental nature of the gameplay: resize a weapon to fit your ship, upgrade items to unlock fantastic powers, increase the difficulty, add time to a ticking clock, and more! But do you have what it takes to stop those who know what you are going to do before you even know it yourself?
Slave Zero X
From the top of Megacity S1-9, the Sovereign Khan rules with fists of iron and flesh. Beneath the city's rotting foundations, a vengeful warrior embarks on a journey to murder him. 4 years prior to the events of Slave Zero, Slave Zero X brings new life to a world where horrific, living machines known as Slaves are primed to become the latest tools of war in humanity's long and bloody history. A secret band of warriors known as The Guardians hope to stop these biomecha from being unleashed upon the world, but one swordsman among their ranks has a different idea: use the enemy's own weapon against them. By merging with a stolen Slave Unit Prototype, Shou will become a furious Devil in pursuit of killing a false God.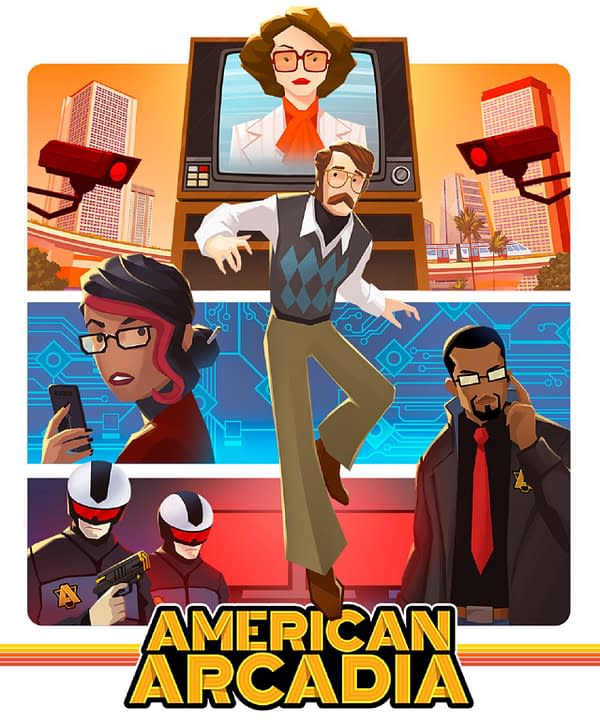 The Gap
The Gap tells the difficult story of one man's struggle to find a cure for his family's sickness by diving ever deeper into his own psyche and through the exploration of the memories dear to his heart. Joshua Hayes is a neuroscientist, whose family is touched by a rare genetic disorder that slowly eats away at one's memories, dissolving the person's sanity and personality. The struggle and fight of the family is witnessed through the lens of memories of their highest and lowest moments. Being part of an experimental program to cure the disease, led by a biotech giant – Neuraxis, Joshua finds himself entangled in a corporate intrigue. While exploring the raw, minimalist spaces, he comes across items that act as gateways to his past. In hopes of untangling the web of memories, he'll need to face a distressing question – can he really trust himself?
This Bed We Made
This Bed We Made is a third-person narrative mystery game that allows you to indulge your curiosity about the hidden lives of others. Take on the role of Sophie, a nosy chambermaid in the 1950s, and discover the sinister mystery that binds the hotel guests through the strange objects they bring on their travels.
Spiral
Spiral is a third-person narratively driven exploration game sharing a poetic vision of cognitive degeneration seen from the inside. It tells the story of Bernard, a man who wishes goodbye one last time to the memories that built him from his early childhood to who he is today. You accompany him on this journey, bearing witness to his life and remembering for him as his mind slowly unravels into the void.
American Arcadia
Trevor Hills is your ordinary, everyday, average man. He's more than happy with his mundane life as an office clerk. Unfortunately, this doesn't make him very popular with the ever-important viewers of American Arcadia and sets him up for a one way trip to execution – unless he escapes. Luckily for Trevor, he's got help. Angela Solano is a stage technician for American Arcadia, and she's determined to make sure that Trevor gets out of Arcadia alive. Assisting from the outside, she uses her technical prowess and wits to manipulate the world around him, clearing the path to his freedom. But neither Angela nor Trevor are prepared for this escape to become a journey filled with twists, turns, and lies.
Universe For Sale
Universe For Sale is a sc-fi point and click narrative experience about human relationships and self-acceptance, follow the stories of the nameless Master, a mysterious cultist and Lila the universes vendor. Walk through Jupiter's bazaars, meet compelling characters with incredible stories to tell, and craft your own stories with Lila's power to create custom universes.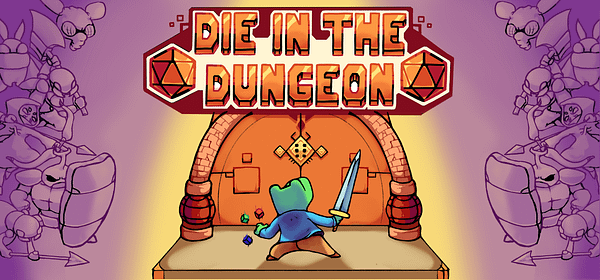 Bahnsen Knights
In a world of religious fanaticism, F5 tornadoes and Ford Sierras you are Boulder, an undercover agent. Your assignment sees you infiltrate the Bahnsen Knights, a deadly, supercharged cult with an enigmatic leader. In this murky and dangerous world you must keep your wits about you and stay alive to unravel the mystery behind an old friend's disappearance. The Bahnsen Knights are the fastest cult in the land. Powered by religious fanaticism and supercharged Sierras they follow their charismatic leader Toni as they unleash hell upon earth. What are their aims? Why are they performing 'route exorcisms' and babbling about 'miracles on the road'? And adding to the enigma: Why are they holding paranormal investigator Lou Hill captive in a trunk?
Die In The Dungeon
Die in the Dungeon is a deck-building, turn-based roguelite where your deck is not made out of cards, but DICE! Each dice represents a different action, from basic ones like attacking or healing, to boosting other dice or copying their abilities. Place dice on your board to unlock their powers, but be careful… not any place will do! The way you arrange your dice on the board will affect how good your turn is. Try to find the best combination while you upgrade your deck and collect new, stronger dice with unique abilities.
Wantless
Prepare your mind… Developer Drop Rate Studio has announced that Wantless, the fast-paced, turn-based tactical RPG set in a dystopian future where the subconscious is a battlefield, is coming to Steam Early Access this November! Delve into your patients' minds to confront the torments within, walking the fine line of morality and forging new skills with a deep crafting system. Master a variety of innovative mechanics in dynamic turn-based combat if you hope to succeed, but beware – the mind can be a dangerous place.
Cross Blitz
Cross Blitz is a unique deckbuilder where heartfelt adventure meets fierce, strategic battles. Whether you explore its rich story or its challenging roguelite mode, Cross Blitz will test your tactical mind as you venture forth and build the perfect decks – utilizing clever card combos and synergies as you fight against the many colorful foes scattered throughout Crossdawn Isle.
Mad King
Collect heroes in this mysterious land, and try your hand in the fast-paced PvP card battles! Utilize unique hero skills to strategize your hand and win the fights!
CD 2: Trap Master
Trap Master is a sequel to our first game Candy Disaster, a trap defense game inspired by Orcs Must Die. In Trap Master, we are keeping the tower defense essentials, and adding roguelike elements and deckbuilding gameplay into the mix. We hope this would bring a unique and different experience. If it sounds interesting to you, be sure to wishlist the game! Craft a deck, lay out traps, ward off enemies, and navigate through the map until you confront the boss! Make use of a variety of funny & creative traps to shoot, stab and scorch enemies!
Vivaland
Vivaland is the first life simulation game built with multiplayer in mind from the ground up. Every household in Vivaland is controlled by real players around the world! Invite 1-8 friends to join you at your Vivaland town online! Players can build houses and control the life of Vivas together in real-time multiplayer. Share a story or take part in challenging experiences. The gameplay is like peanut butter and chocolate, great alone, but even better together!
Quadroids
In The Mind Twisting Quadroids, players will assist an evil robotic overlord known as Roboctopus in fulfilling its destiny as supreme ruler of the cosmos. Guide Roboctopus' army of Quadroid bots over 100 interconnected levels filled with lasers, acid baths and a variety of other automaton annihilating hazards. Look for opportunities hidden in each of the game's four screens and sacrifice your Quadroids wisely. Refine those psychomotor skills and carve a path to cerebral domination.
The Tribe Must Survive
Set in a gloomy lovecraftian stone age The Tribe Must Survive is about finding ways to grow and to protect your tribe from what lurks in the shadows around it. All your tribe members have their own personality and AI-will and generally only do what they want. Fortunately you can manipulate them with rituals, buildings, upgrades and other difficult decisions to get things done. Whatever it takes… The Tribe Must Survive!
Desynced
Stranded in the orbit of a strange alien planet, your ship's not looking so hot. Rebuild from above with the help of fully programmable drones sent down to the surface, forging new frontiers in the name of science. Discover and create specialized assets for intricate bases of operations. Problem solve and maximize efficiency however you see fit; every problem has multiple solutions. Aside from the bot buddies doing your bidding, you're far from alone. Partner up or face off against friends in co-op and versus modes to fortify the hub to withstand harsh weather conditions, attacks from hostile indigenous beasts, and ambushes from rival factions. Expand and discover ruins and explorables to uncover the history of this hopeful new home.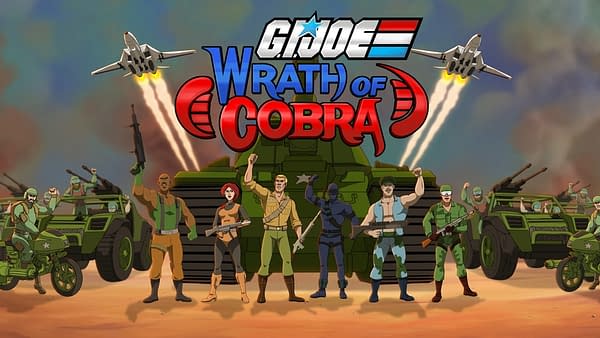 Planetiles
Indie puzzle games developer MythicOwl is delighted to announce its new stellar indie game called Planetiles–a serene space city-builder with roguelike and puzzle elements. In Planetiles, players will embark on a mission to find the next human settlement somewhere in the outskirts of space and nurture lands to create a safe habitat for nature to thrive in. Once anchored on the planet, players will face various challenges, have dynamic missions to complete, and will face cataclysms and natural disasters that can prove to be a grave threat to those missions.
How To Die: A Hope Beneath
A cube was trapped inside a mysterious chamber. There's no way escape from there, except… death. How to Die is a dark, narrative-driven 3D platformer with lot of challenging puzzles. Make your way to escape the mysterious chamber by solving puzzles and eventually finding path to death. Discover the lost memories along the way and find the hope beneath.
Ebenezer & The

Invisible

 

World
Ebenezer & The Invisible World is a hand-drawn Victorian-fantasy adventure based on Charles Dickens' classic, A Christmas Carol. Embark on a story-rich 2D Metroidvania adventure with breathtaking hand-drawn art, playing as miser-turned-hero Ebenezer Scrooge in a reimagined Victorian-fantasy based on Charles Dickens' classic novel, A Christmas Carol.  Enlist the help of ghosts to save the people of London before it's too late. Join Ebenezer Scrooge and a team of spectral allies as they battle to save London from the clutches of the wealthy industrialist, Caspar Malthus, and his militant Private Guard. With each Ghost lending their unique abilities, explore the dark corners of London and uncover the sinister influence of the Dark Spirit and an army of Unrepentant Ghosts.
Venture To The Vile
The Vile is taking over, transforming people, elements and everything it touches into something ghastly and unrecognizable… Immerse yourself in narrative quests while meeting a peculiar and memorable cast of characters while you search for your missing best friend, Ella. Delve into a playfully-sinister world riddled with mystery that unexpectedly evolves based on time of day or weather condition. Gain new abilities to battle vicious enemies. Transform more and more into the monster you're fighting against as the Vile becomes all-consuming. As you uncover the truth about the Vile and the future becomes uncertain, you'll have to make a difficult decision– should you embrace the next step in evolution or eradicate it?
G.I. Joe: Wrath Of Cobra
The legendary G.I. Joe franchise returns for arcade-style beat'em up action with Duke, Scarlett, Snake Eyes, Roadblock, and other beloved franchise favorites. Navigate land, air, sea, and even space through iconic locations like Cobra Island, the Pit, Cobra's top-secret underwater base, and more as you thwart the devious Cobra Commander's latest scheme to take over the world.Wield an  arsenal of weapons, explosives, and more as you combat the ferocious forces of Cobra and take on Troopers, Ninja Vipers, HISS Tanks, the deadly Crimson Guard and more. String together powerful combos and master the special abilities of each character to turn the tide of battle. Master dodging and parrying to overcome the odds and save the world.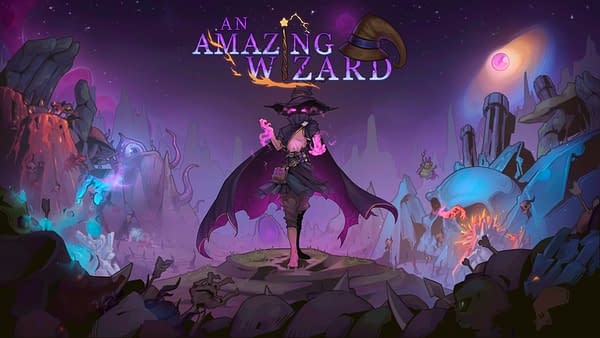 Tevi
The new never-before-seen gameplay provides a first look at exploration in the mysterious world of TEVI, through a lush forest and into its dangerous, toxic depths. Watch the titular TEVI fight off monster after monster with devastating combos that merge blades and firepower, as she eventually comes face to face with her destiny. Combine fast-paced movements with swift attacks to chain Backflip Slashes, Air Dashes, and Dagger Throws into stun-locking Air Combos to BREAK enemies and achieve higher combo scores. TEVI's dynamic difficulty system adapts to players' progress, ensuring no enemy is too difficult to overcome, while presenting a challenge for quick learners. Players however can freely change the difficulty level at any time, taking on Expert mode for a true challenge, or lowering for an experience focused on the gripping narrative taking place across gorgeous environments. Gema Yue, developer of the fan-favorite Bunnyvania Rabi-Ribi returns as lead programmer on TEVI. Freely explore an exquisite, pixel art world from CreSpirit, filled with captivating characters designed by Ein Lee, renowned character designer for the hit animated series RWBY, and enriched by an exceptional soundtrack crafted by OPUS series composer Triodust and renowned composer 3R2.
An Amazing Wizard
An Amazing Wizard is a 2D fast-paced, metroidvania-inspired roguelite. You'll explore procedurally generated magical worlds with over 200 Artifacts, more than 100 Spells and dozens of Magic Weapons to unlock and use. After every death you'll respawn in a different world. There are no checkpoints… A magical kid of prophecy is born once in a millennium: born in the Wizard village, he is the only one who cannot cast magic. Instead, Magic Hands cast any spell for him. Someone has stolen your memories and forced you into this ever-changing world. Reclaim your memories, learn the whole truth about your power, and free yourself from this world!
Helltrench
Delve into Helltrenchas the T.O.N, a ship that thrusts with its shots. In this shoot-to-move action rogue-like, conquer the depths with your slick maneuvering skills until you've reached the end. The game features stylish, detailed pixel graphics in it's environments and HUD, creating an immersive experience evocative of retro titles with some modern polish. In the depths you'll encounter a variety of enemies, massive bosses, friendly and not so friendly shop keepers and the mysterious "Dust", crystals that appear only in this trench.
Geo Mythica
Embark on an 8-bit style JRPG adventure to save Earth circa 199X using a distinctive party-based combat system. As the high school football team's star, Gio Zachary never thought he would find himself on a globetrotting adventure to save the world. Through a series of strange events, Gio embarks on a journey exploring Earth's bizarre magical underworld to master the skills needed to defeat an evil corporation's plans of global domination. Team up with colorful characters from around the world and see what discoveries and secrets you'll find on each continent.
Kindfolx
KindFolx, a city where Humankind and Monsterfolx live in peace has been taken over by a cruel Monsterfolk General and given birth to a new era of human oppression and violence. Can you and the Adventurers Guild defeat Darlocke and the evil at the heart of the city in this real-time deckbuilder?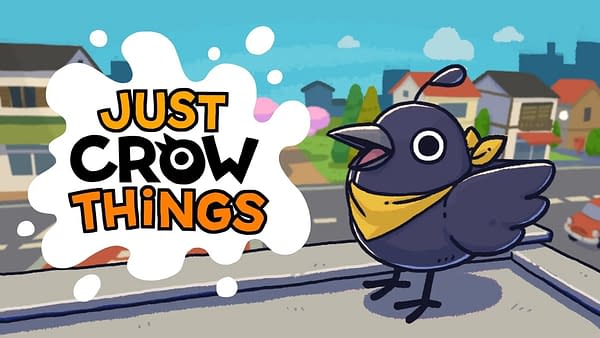 Treachery In Beatdown City: Ultra Remix
Explore an angry city, meet the worst people, and beat 'em up with style! Choose your fighter, freeze time, build your combos, and knock out your enemies, all to save the president.
Just Crow Things
Play as a cute crow, fly around town, poop on people, and steal their shiny trinkets! In this sandbox-y adventure game, help your animal friends create adorable chaos and have a beak-tastic time customizing your adorable crow appearance! Why? Just caws!
Button City Soccer Days
Rejoin the fluffy cast of Button City as the thrill of competition surges, in anticipation for the upcoming soccer season. Bring together Fennel fox and his anthropomorphic friends – the Fluff Squad – to go for the gold in the championship! Team up with the group's former rivals, the Tuff Fluffs, against evil fluffy cat Pepperbottom's no-good plot to take over the tournament with pro players, in another greed-fueled corporate endeavor. Manage the team by completing daily tasks and warming up for a season full of games. Compare player stats to build a compatible roster and help them train for each match. Shoot and score in competitive matches and move up the trials bracket. Mind the weather, inclement conditions and injuries will affect the narrative. Compete in Story, Free Play, and Local Multiplayer modes and get in the game with friends!
Cuisineer
Welcome to the world of Cuisineer, a wholesome food-focused game where you play as Pom, a young adventurer turned restaurateur. One day, you return to your hometown of Paell to manage your parents' restaurant, only to find it closed for business and deep in debt. The only way to pay your debt is to re-open the restaurant and make it thrive. And to do THAT you've got to go dungeon-delving! Pursue adventure in the world outside Paell, wielding your cooking utensils against giant chickens, artillery shrimps, fire-breathing peppers, and other pesky perils, sipping boba tea along the way. Collect ingredients from the land, then take them home to cook up a frenzy and grow your derelict eatery into a sensational restaurant that will make your parents proud. Just watch out for that lunch rush!
Micro Machines: Mini Challenge Mayhem
Relive the golden days of racing toy cars around tracks, with virtual reality bringing otherwise-impossible courses to life. Even physics-breaking impossibilities are within their reach, with moving track parts, portals, and floating mid-air suspensions among the game's toolkits to enable the wildest imaginations. Build the right track and choose the right car to complete a variety of challenges. Use simple VR controls to fly off of ramps, perform stunts, crash through obstacles, and avoid hazards. Build tracks in a fantasy space, or use Mixed Reality to have cars racing in real-world spaces around pets and through portals between living rooms, kitchens, and bedrooms.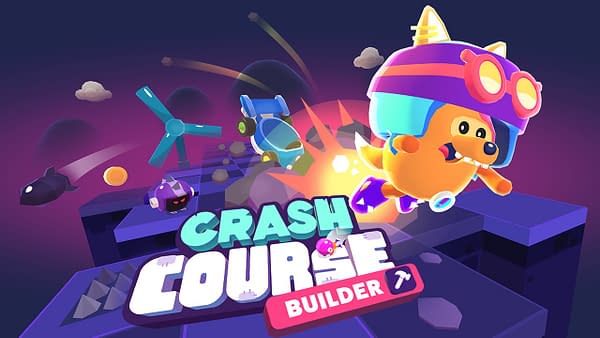 Crash Course Builder
Can you make it to the finish line? Crash your kart through impossible obstacle courses that will leave you wanting just… one… more… go! 2ez? Pfft! Build your own course to share with other crash test dummies!
PaleoPines
Taming dinos is the name of the game in Paleo Pines – tasty treats, nose boops and comfy pens will aid you in your quest to fill your dino haven with a variety of creatures. You'll keep track of them, learn to identify their dislikes, and note their favorite habits with a handy dino journal. Paleo Pines also provides an abundant wilderness to explore – from flowery fields to high canyons, you can make the most out of each day exploring enchanting landscapes and witnessing dinos in lush wildlands.
Moonstone Island
It's tradition in your village for young alchemists to move away from home to a new island in the sky to finish their training. Armed with a team of nature Spirits, magical potions, and the help of the new friends you'll meet along the way, it's up to you to explore ancient temples, dangerous dungeons, and hostile biomes to prove yourself as a true alchemist and uncover the secret of Moonstone Island.
---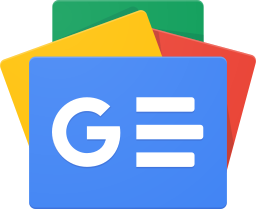 Stay up-to-date and support the site by following Bleeding Cool on Google News today!