Posted in: Games, Indie Games, Video Games | Tagged: Enshrouded, Keen Games
---
Keen Games offers a final preview of Enshrouded prior to its release in Early Access, with no specific date announced.
---
Keen Games, an indie game developer and publisher, has unveiled a new trailer for Enshrouded, providing an in-depth look at the game. This extensive seven-minute video, narrated by a developer, serves as an excellent introduction to the game before its release in Early Access. However, the developer has not yet announced an official release date. It is speculated that the date may be revealed during Gamescom 2023. Enjoy the video!
Enshrouded, an immersive survival game, adheres to the principle of "survival of the fittest." Although the game aims to provide a challenging experience, it is not excessively punishing. Players must remain alert and prepared for encounters as they explore the desolate lands of previous inhabitants. Starting from scratch, players can gradually establish a safe area by constructing a Flame Altar, offering respite from the harsh environment. Crafting weapons, clothing, and defenses is crucial for protecting against enemies and wildlife. Initially, players rely on basic weapons, but the assistance of the Blacksmith and other legendary artisans can lead to the creation of more effective defenses and character improvements. For a detailed demonstration of combat mechanics, refer to our initial gameplay video featuring weaponry, combat strategies, and defensive tactics in Embervale.
While weapons are useful against adversaries, they are ineffective against natural elements. Dwellings provide essential survival benefits such as increased comfort, warmth, and additional crafting options. Stocking up on food by growing crops and cooking meals is essential for long journeys. Inviting other warriors (NPCs) to assist in building structures expands the available options. Taking breaks in comfortable beds further enhances the player's exploration capabilities, making it safer to venture into the dangerous corners of the Enshrouded world. To gain insights into building and terraforming, watch our previous gameplay video in the pillar series.
The challenges of navigating Embervale extend beyond crafting and building. Traveling on foot or by Glider requires cleverness and resourcefulness. When entering The Shroud, players must act quickly to avoid succumbing to the deadly fog within the time limit. Exploring for special capsules can extend the survival time. Additionally, powerful bosses lurk within the poisonous area, offering the possibility of obtaining legendary materials. The risk and reward in The Shroud are within reach for those brave enough to venture inside.
---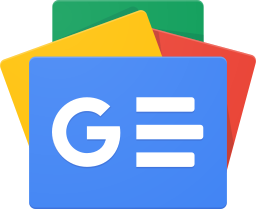 Stay up-to-date and support the site by following Bleeding Cool on Google News today!