Are you excited for the upcoming OnePlus 12 flagship but fear you might not be able to afford it despite the brand's typically competitive prices? If you live in one of the world's two biggest smartphone markets, you'll probably get a very interesting budget-friendly alternative sometime in "early 2024."
Leaked in all its glory a couple of months ago, the OnePlus 12R is today moving one (small) step closer to a still fairly distant official announcement with
reiteration of its key specifications by Yogesh Brar
. Not quite as prolific and as (in)famous as Steve Hemmerstoffer, Brar is also a pretty respected name in the mobile tech leaking business, so his "confirmation" goes a long way in painting this "early 2024" high-ender a (nearly) complete and very credible picture.
Excellent specs, limited availability
As previously predicted and perfectly in line with what one would have assumed after the OnePlus 11R made its debut in early 2023 with a Snapdragon 8+ Gen 1 processor under its hood, the 12R is expected to pack improved Snapdragon 8 Gen 2 power. Of course, the OnePlus 12 should make the move to a new state-of-the-art Snapdragon 8 Gen 3 chipset soon, which obviously means the 12R will start at a significantly lower price… in India and in China under the Ace 3 name.
That's right, we're afraid recent history strongly suggests this bad boy will not come to the US or Europe, although the company's regional release strategy could change at any given time. Limited availability sounds like an especially bad idea for this particular device, which is tipped (again) today to feature a massive 5,500mAh battery with 100W charging capabilities.
That's the same extraordinary top charging speed of the OnePlus 11R but with even more battery capacity, and at 1.5K resolution, the 120Hz 6.7-inch AMOLED screen doesn't sound like the world's biggest energy guzzler either.
In other words, you can probably expect the OnePlus 12R to beat a lot of the best Android phones available today in terms of real-life battery endurance scores in addition to charging technology, not to mention its vastly improved photography skills over the 11R. That's right, the triple rear-facing camera system will (likely) get a substantial upgrade, keeping the primary 50MP and secondary 8MP shooters unchanged while jumping from a 2 to a 32MP tertiary sensor with telephoto functionality.
An unbeatable price point and a couple of lingering question marks
On the software side of things, the as-yet-unreleased Android 14 with OxygenOS 14 on top is naturally expected to run the show out of the box in "early 2024", and to cap it all off, the OnePlus 12R purportedly features a handy alert slider, a nice pair of stereo speakers, and a single 16MP selfie camera as well. That's definitely not a bad spec sheet by any measure of the word for a handset likely to follow in its predecessor's footsteps and cost the equivalent of under $500 in India in an entry-level configuration.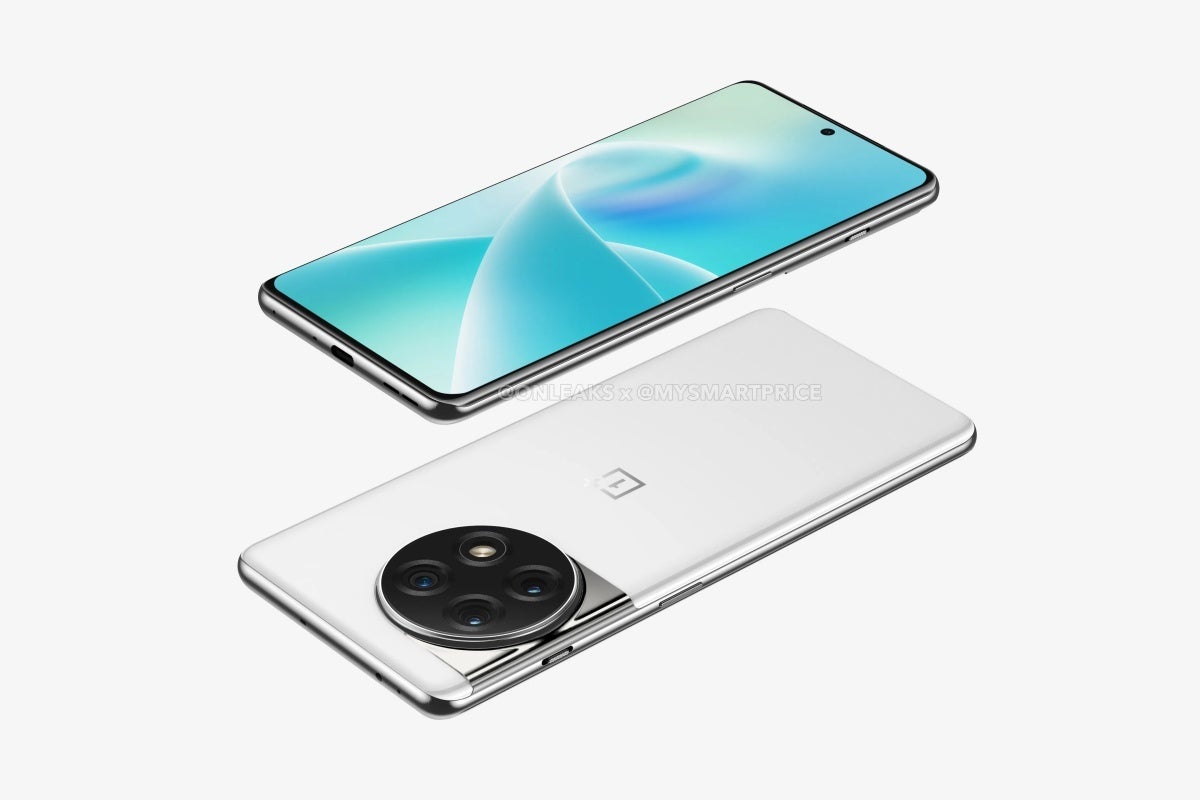 Speaking of configurations, today's rumor doesn't mention any storage or memory numbers, which is certainly intriguing given that the China-only OnePlus Ace 2 recently received a Pro sequel (also exclusive to China) with up to 1TB of local digital hoarding room and an insane 24 gigs of RAM on deck.
It's hard to believe the OnePlus 12R (aka OnePlus Ace 3) will even come close to those figures, with Steve Hemmerstoffer's big leak from July anticipating a rather modest ceiling of 256GB internal storage space and 16GB RAM. Of course, it remains to be seen if the aforementioned entry-level model will offer 8 or 12 gigs of RAM in combination with 128 or 256GB storage.