The Big Picture
Friend of the show Courtney Rhodes takes aim at Drew Sidora, throwing barbs and trying to secure her own place on the show.
Kenya reveals her plans to adopt a toddler and complete her family instead of undergoing more fertility treatments.
Sanya passionately defends Marlo's actions, going against Kandi Burruss and causing more tension in the reunion.
Part two of the Real Housewives of Atlanta Season 15 reunion was filled with more emotion and a lot less shade. Both sides of the couch shed tears and empathetic words when Sanya Ross gave a detailed account of a painful miscarriage and discussed her new pregnancy. Andy questioned Marlo Hampton's two-year-old grudge against Kandi Burruss after her nephew was killed by his roommate and congratulated Kandi on her Tony nomination on the way to her EGOT. Part two of the RHOA was fairly calm compared to Sheree's antics during part one, but the following moments were memorable:
Courtney Causes Chaos
The only cast member throwing barbs in part two was friend of the show Courtney Rhodes. It's clear Courtney plans to secure a peach placement by showcasing her ability to throw Drew Sidora under the bus and backing over her numerous times. The reunion opened with Courtney insisting Drew was involved in a romantic relationship with Ty Young and voicing her concern for Ralph Pittman's broken heart. It's unclear why Courtney dislikes Drew so much, but it's clear she wasn't intimidated by Drew's Westside of Chicago flavored threats. Whether Courtney returns with a peach remains to be seen, but we ended the season knowing very little about her personal life yet being fully convinced that she is Ralph's number one fan. Courtney stopped by Ralph's dressing room before his appearance at the reunion to give him a pep talk. The rapport between the two seemed more like "kissing cousins" than blood cousins, which in itself could guarantee her a spot on next season.
Kenya's Plans to Expand Her Family
After Sanya shares about her miscarriages and current pregnancy, Kenya congratulates her and refers to the fact that two years ago, they were conspiring to get pregnant together. Andy asks Kenya if she plans to continue her pregnancy journey and shows a clip of Kenya's daughter Brooklyn asking for a baby brother and sister. Kenya says she is not going to put her body through any more fertility treatments and instead has decided to adopt a two or three-year-old child to complete her family.
Sanya Has Blinders on For Marlo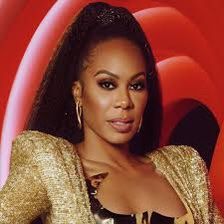 Andy questioned Marlo's intentions on bringing up her issues with Kandi two years after her nephew's death. Kandi doubled down and confirmed she doesn't feel she did anything wrong after offering her condolences and moving forward. She also finally vocalized what fans have been tweeting all season; Sheree and Marlo are jealous of her success. Sanya once again inserted herself into the conversation as Marlo's defense attorney questioning Kandi's empathy. Kandi shut her down and said the entire season she and Sanya argued about Marlo which made no sense. Sanya insisted she speaks on Kandi's behalf as well, but continued speaking in support of her friend Marlo.
Drew and Ralph Trade Accusations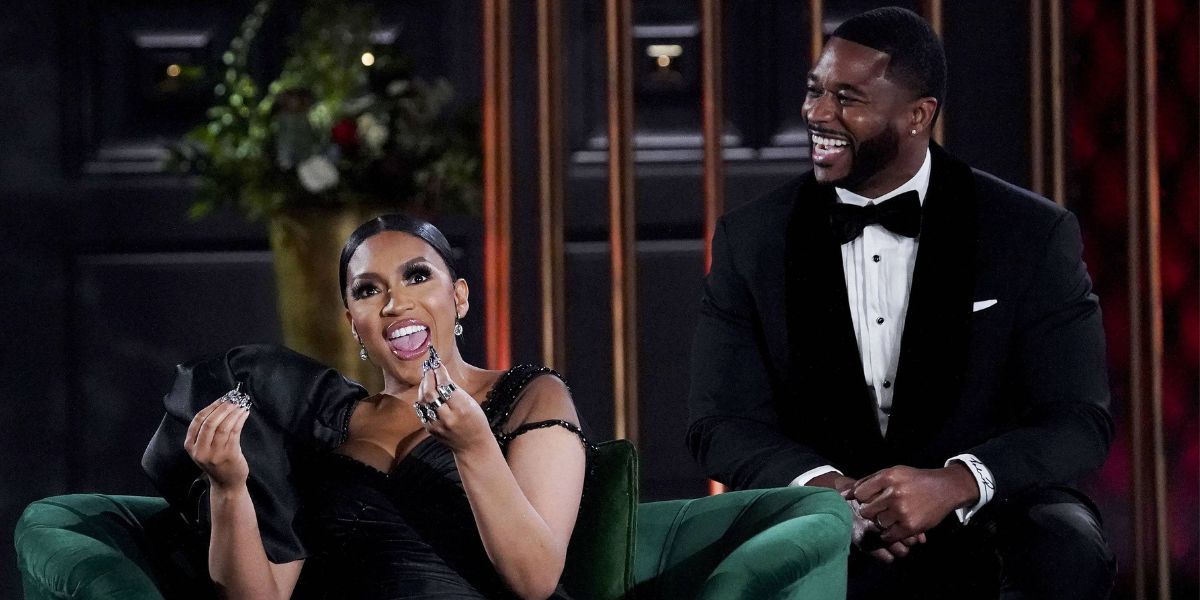 Drew and her estranged husband Ralph monopolized almost half the reunion with empty accusations and evil glances at one another. Ralph claimed he accepted the invitation to the reunion in order to defend his character against Drew's accusations of infidelity. When asked if he was faithful, he initially avoided the question and instead suggested if he'd been unfaithful proof would have made its way to the blogs. Both Drew and Ralph refused to give real evidence in their accusations against one another but at one point Drew burst into tears and left the stage. Backstage her glam squad refreshed her makeup and hair, and she returned to the stage to serenade Ralph with a break-up song dedicated to him titled, "Throw Us Away". The song is doubling as Drew's new single conveniently released this week. Drew sang to Ralph as he stoically stared straight ahead and the rest of the cast and Andy fidgeted uncomfortably.
Ralph remained seated until the credits rolled but where the couple will end up next season is unclear. An open marriage could be a great option because both parties seem to enjoy kissing girls. The reunion ended with Sheree announcing she wasn't giving up on being a peacemaker and the Andy proposing his usual toast. Not much was resolved with part two, but it's safe to assume audiences are ready for a break from the cast of RHOA. Here's to shakeups next season!
Reference
Denial of responsibility! TechCodex is an automatic aggregator of the all world's media. In each content, the hyperlink to the primary source is specified. All trademarks belong to their rightful owners, and all materials to their authors. For any complaint, please reach us at – 

[email protected]

. We will take necessary action within 24 hours.