Posted in: BBC, Doctor Who, Games, Mobile Games, TV | Tagged: bbc, doctor who, doom's day, jodie whittaker, lost in time, mobile games, peter davison, Sooz Kempner
---
The first Doctor Who: Doom's Day story event in the mobile game Doctor Who: Lost in Time is just more tedious & boring fanservice.
---
So the Doctor Who: Doom's Day event moved to the Doctor Who: Lost in Time mobile game next. It is a timed event where you had to grind by tapping for points or game currency to unlock the brief story chapter that's basically a visual novel where you tap to see the next dialogue from the characters. "AI am the Doctor" is the first of two story chapters that can only be accessed in the tedious game. We're here to tell you what happens, so you don't have to play it (unless you really want to).
Doctor Who: Doom's Day is about Doom (embodied by up-and-coming UK standup comedian Sooz Kempner, who will voice her in the audio stories), reputedly the best freelance assassin from the 51st Century who works for an organization that rents out its services to people who need someone bumped off across Space and Time. Doom's job usually means taking out bad people who need taking out, but she finds herself warned by one of the Doctors (which one? It's not entirely clear) to stop before finding that Death is coming for her. With only 24 hours to live, she arranges for her booker to send her on one new job every hour across Time and Space where the Doctor is likely to appear, hoping that he or she might help her survive.
Doctor Who: Lost in Time Story Event – Boring Game, Fanservice Chapter
The prelude to "AI am the Doctor" was a short video on Twitter featuring Sooz Kempner receiving her next assignment from… a robot dog. We recognize that dog as K-9, the Doctor's faithful robot companion from way back. In Doctor Who: Lost in Time, she shows up on space station Cal-Q-L0n and meets the Thirteenth Doctor (Jodie Whittaker's cartoon avatar here) and K-9, and is tasked with helping them fend off space pirates. Doom immediately works out that this is not the Doctor but an imposter. And lo and behold, it turns out to be Kameleon, the most underused and useless companion ever in the history of Doctor Who!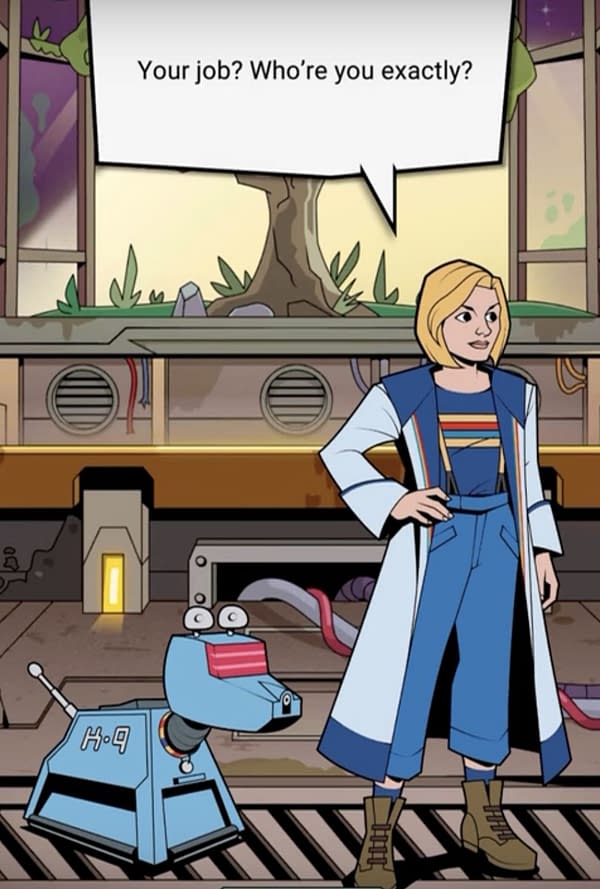 Kameleon was a shapeshifting robot introduced in the 1980s during the Fifth Doctor's (Peter Davison) era who was supposed to be an infiltrator who could disguise itself to look like anyone, but the show didn't have the budget to use the character, not even cast an actor to wear the robot suit, only a voice. The robot figure they built couldn't even stand, let alone walk or move around, so it spent nearly all its very limited onscreen time sitting in a chair doing nothing until they quietly wrote it off the show. Kamelion possibly gets more lines of (alas unvoiced) dialogue here than its entire run on the TV series ever!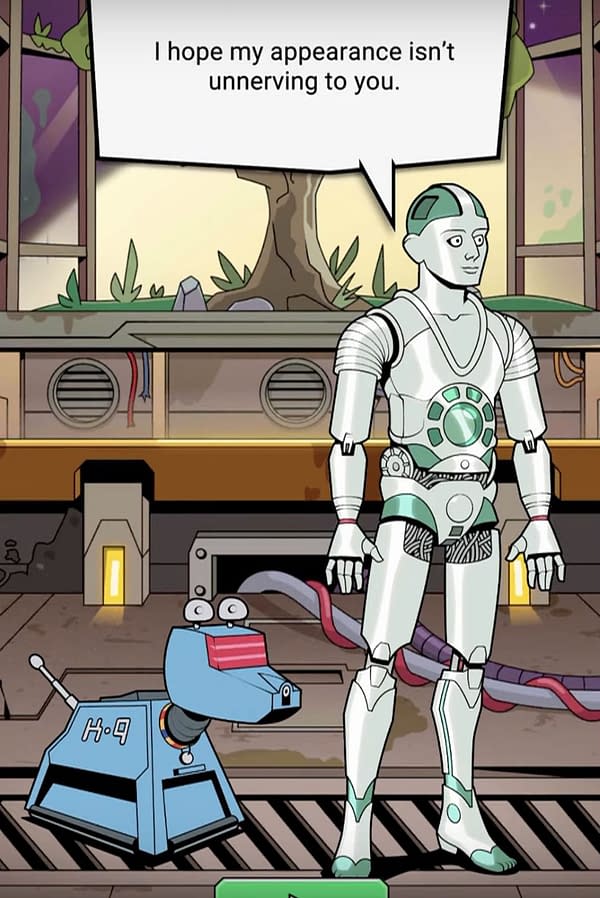 Doom helps the two robots ward off the incoming space pirates. In fact, she already took care of the problem before she even set foot on the station with a well-planted decoy. This seems to be to show two things: Doom's competence as an assassin-for-hire, hints of her snarky personality, and perpetual confusion at her own predicament. Kamelion and K-9 tell her they don't know where the Doctor is, and she takes off to her next assignment while Kamelion morphs back into the guise of the Thirteenth Doctor to continue protecting the space station with K-9.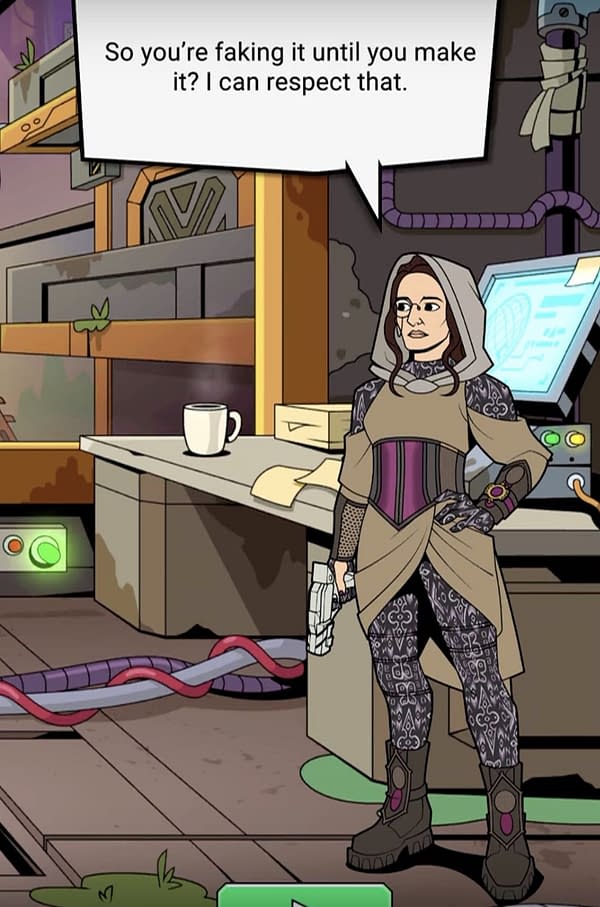 We're Still Waiting for All of This to Have a Point
This chapter of Doctor Who: Doom's Day – "AI am the Doctor" takes place after the two-issue Titan comics crossover with Missy, and here offers mainly just fan service again – we get to see K-9 and Kameleon, which seems to matter to hardcore fans of the show. Look, we know this is part of a multimedia event for the Doctor Who 60th Anniversary, and the games should be included, but this is the most obscure, niche part of the event that will probably be experienced by the least number of fans. Only the most dedicated would endure this mediocre game to find out this bit of Doom's story. The next chapter is the BBC prose novel "Extraction Point", which fills in a lot more about Doom and what makes her tick. We're still hoping all this is heading towards a decent payoff.
---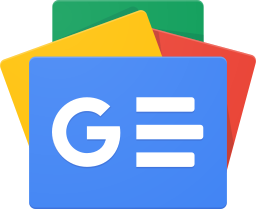 Stay up-to-date and support the site by following Bleeding Cool on Google News today!