Posted in: Movies, Netflix | Tagged: netflix, Rebel Moon, star wars
---
Producer Deborah Snyder was "kind of happy" when the initial iteration of Rebel Moon that was in the Star Wars universe fell apart.
---
When it comes to science fiction, many artists and creatives draw from the DNA of the books and films that have come before them. That's why it can be challenging for those seminal pieces of fiction, even more so books, to feel original when they finally reach the big screen. Everyone has been ripping them off for so long that they feel redundant despite being the original. Rebel Moon isn't any different in that the DNA of the film is built from the science fiction and fantasy films that have come become it. Sometimes, to get to somewhere original, you need to start in an established universe, and judging from everything we have learned about this film, that appears to be the very origins of the film. It was once a Star Wars film, but it was the sort of Star Wars pitch that would have sent Disney executives running, and producer Deborah Snyder knew that. In an event hosted in Hollywood [as per /Film], Deborah remarked that she was happy that the initial Star Wars version of Rebel Moon fell apart because it gave them so much more room to be original.
"Once, it was a Star Wars film, and I never wanted it to be. I remember I said to Zack, 'I just feel like your hands are going to be tied so much in what that IP is,' even though it kind of lived outside of it. So I was kind of happy when that fell apart because I always felt like it was better. We learned so much with all our years working with the superheroes and creating those worlds, and to do something now that's wholly original — we got to do a little bit of that in the world of zombies, and with Las Vegas, but to do something that is fantastical, we say it's a science fantasy more than science fiction, and to take all those skills that Zack has been honing, and to do something in this space, just seemed really exciting."
It isn't just Star Wars and Seven Samuri that has inspired Rebel Moon, but we heard earlier this week that the film also has its sights set on Heavy Metal. There is nothing more fun than taking a bunch of genres that sound like they shouldn't work and then smashing them together to see what comes out. Producer Eric Newman recalls director Zack Snyder calling him over a decade ago with the bones of Rebel Moon, and from there, it morphed into what we have today. He said that the two of them bonded over their love of Heavy Metal, and that influence will be seen in the final cuts.
"I remember [Zack] calling me at some point, and this has got to be 15 years ago, saying, 'I'm thinking of doing Seven Jedi in the Star Wars universe.' And I was like, 'Oh, that's a cool idea.' […] Then, a few years later, he calls me and goes, 'You know, I think it could be a television show.' I'm like, 'Yes, let's do this! F*** 'Star Wars!' Let's do this as a TV show.' And one of the movies that we talked a lot about way back when, from the beginning, I think we probably bonded over it, was 'Heavy Metal,' which I know most of you know. It was an R-rated science fantasy thing that kind of blew our minds, and you're going to see that there are a lot of influences, and a lot of that has made its way into this film."
Netflix has made some big swings over the last couple of years, and very few have been good. They need a win, big time, and there is no doubt that when it comes to Rebel Moon, some serious fingers and toes are being crossed. The reactions to the teaser trailer have been positive, and they clearly believe in Snyder enough to give him the freedom to make this film after Army of the Dead did so well for them. However, this is a trajectory we have seen Snyder on before with Warner Bros. with a studio giving him the freedom to make the film he wants with little micromanaging because they wholely trust his vision. It didn't work out well last time; let's hope history doesn't repeat itself.
Rebel Moon: Summary, Cast List, Release Date
From Zack Snyder, the filmmaker behind 300, Man of Steel, and Army of the Dead, comes Rebel Moon, an epic science-fantasy event decades in the making. When a peaceful colony on the edge of a galaxy finds itself threatened by the armies of a tyrannical ruling force, Kora (Sofia Boutella), a mysterious stranger living among the villagers, becomes their best hope for survival. Tasked with finding trained fighters who will unite with her in making an impossible stand against the Mother World, Kora assembles a small band of warriors — outsiders, insurgents, peasants, and orphans of war from different worlds who share a common need for redemption and revenge. As the shadow of an entire Realm bears down on the unlikeliest of moons, a battle over the fate of a galaxy is waged, and in the process, a new army of heroes is formed. It will stream to Netflix on December 22nd, 2023.
---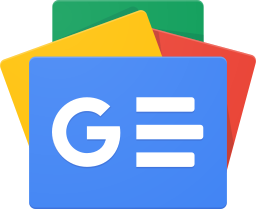 Stay up-to-date and support the site by following Bleeding Cool on Google News today!