Posted in: NBC, Peacock, TV | Tagged: chuck todd, Kristen Welker, meet the press, nbc
---
Here's a look at NBC's Meet the Press host Chuck Todd welcoming new host Kristen Welker before signing off for the last time.
---
Back in the beginning of the summer, we learned that Chuck Todd would be wrapping up his nine-year run as moderator of NBC's Meet the Press and that NBC News veteran Kristen Welker would be taking over the long-running news program. Well, today is that day with Todd signing off on his last broadcast – but not before handing the baton over to Welker. "I want to approach this as a reporter. That's who I am. That's who I always have been," Welker shared about what viewers can expect from the show with her at the helm (beginning next week). "I have covered three administrations now — the Obama administration, the Trump administration, the Biden administration. I've traveled all over the world with all of these presidents. And I really want to bring that to the show every Sunday to make sure that we are giving our viewers the information that they need."
Welker added, "We are living in a world in which we are deeply divided as a country. And so my thoughts are, I need to be keeping my finger on the pulse of what matters to voters. I am going to be out on the trail. I'm going to be bringing their questions here to the moderator's desk. And you have always said the role of the moderator is to bring Washington to the rest of America and visa versa. It's a huge responsibility. It's one I take very seriously." Here's a look at Todd speaking with Welker before offering his final sign-off:
Along with the on-air announcement, Deadline Hollywood obtained a copy of the staff memo sent out by Rebecca Blumenstein, NBC News president of editorial, and Carrie Budoff Brown, NBC News senior vice president of politics, back in June confirming the change and officially introducing Welker:
After nearly a decade, Chuck Todd has decided to transition to a new role at NBC News in the coming months. As he shared with the Meet the Press audience today, in September he will pass the moderator's chair to his colleague Kristen Welker.

Under Chuck's thoughtful and passionate leadership, Meet the Press has sustained its historic role as the indispensable news program on Sunday mornings. Through his penetrating interviews with many of the most important newsmakers, the show has played an essential role in politics and policy, routinely made front-page news, and framed the thinking in Washington and beyond.

In September 2014, he became moderator of Meet the Press – the longest-running television show in history and the gold standard of Sunday public affairs programming. During one of the longest runs as moderator in the show's storied history, he transformed the brand into a vital modern-day franchise, expanding its footprint to an array of new mediums, and kept Meet the Press at the forefront of political discourse. He has led the flagship program through its 70th and 75th anniversaries and two presidential election cycles.

Chuck has established himself as a trusted authority on all things politics – from consequential presidential and national elections to local and congressional races across the country. In his new position as Chief Political Analyst, he will maintain his role as a leading voice at NBC News for politics, both in the field and for important events. He plans to focus on long-form journalism and continue producing the Chuck Toddcast and Meet the Press Reports.

Kristen, no stranger to Meet the Press viewers, is a regular fill-in on the Sunday broadcast, anchors Meet the Press NOW every Monday and Tuesday, and has been Chuck's co-anchor on election nights since 2021. She is the ideal journalist to build on the Meet the Press legacy.

Kristen cut her teeth as a broadcast journalist working at ABC and NBC affiliates in Rhode Island, California, and Pennsylvania before settling into the weekend anchor chair at WCAU in Philadelphia. She joined NBC News in 2010 as a correspondent in Burbank, California, and arrived the following year in Washington and later was named Chief White House correspondent. She is a campaign trail veteran and has covered the White House and every corner of Washington, spanning three presidential administrations.

She has masterfully moderated primary and general election presidential debates and her sharp questioning of lawmakers is a masterclass in political interviews. She is a dogged reporter who relishes getting big scoops and is widely admired throughout the bureau and the network for her deeply collaborative nature.

Please join us in congratulating Chuck on an extraordinary run and wishing him the best in his new role, and in welcoming Kristen to the moderator chair of television's longest-running program.
---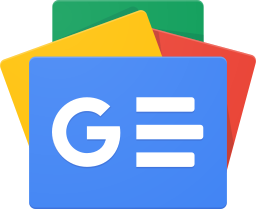 Stay up-to-date and support the site by following Bleeding Cool on Google News today!