Posted in: Games, Saber Interactive, Video Games | Tagged: football, NFLPA, Wild Card Football
---
ESPN's Chris Berman makes an appearance in the latest trailer for Wild Card Football, as he breaks down many aspects coming to the game.
---
Saber Interactive has released a brand new trailer for their game Wild Card Football, as ESPN's Chris Berman appears to give the game a proper breakdown. The game goes into detail about what is similar and different from regular football titles, going more in-depth over the Wild Card system that you'll experience. This is basically a chance for you to change the game in your favor by choosing certain plays and moves based on the cards you play before each down. Enjoy the trailer as the game will still be released on October 10.
"Combining extreme, 7-on-7 action with bombastic moves, style, and energy, Wild Card Football is an over-the-top, pick-up-and-play video game featuring an authentic roster of hundreds of pro football superstars, including Colin Kaepernick, Jalen Hurts, Patrick Mahomes, Justin Jefferson, T.J. Watt, Joey Bosa, Ja'Marr Chase, Aaron Donald and many more. Mix and match players from your favorite teams to create the ultimate dream squad, customizing everything from logos, uniforms, playbooks, and more. The unique Wild Card system lets you change the course of the action in an instant with special power-ups and rule-breaking abilities across a variety of game modes, including Season play, local multiplayer, and online multiplayer with full crossplay."
Create Your Dream Team: Choose from hundreds of genuine pro players, reimagined Playgrounds-style, and assemble the ultimate 7-on-7 gridiron squad. Advance through different challenges and events to unlock new players and other exciting rewards.
Play Your Wild Cards: Unleash over 150 Wild Cards to turn the tide in your favor in an instant. Bust out special moves like summoning walls or invisibility, boost your stats at a crucial moment, or play a Rule-Breaker and flip the rules of the game completely.
Become a Gridiron Champion: Prove your skills in single-player Season mode, climb to the top of the leaderboards in competitive online multiplayer with full crossplay, or challenge your friends at home for bragging rights in local multiplayer.
Fully Customize Your Squad: Personalize your team's logo, uniforms, and colors, choose your home stadium, then build unique playbooks and Wild Card decks to perfect your strategies on the field.
---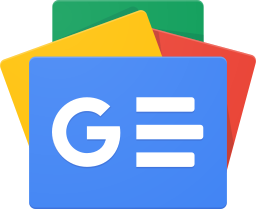 Stay up-to-date and support the site by following Bleeding Cool on Google News today!