Posted in: Dungeons & Dragons, Games, Interview, Tabletop, YouTube | Tagged: d&d, Damien Haas, SMOSH, Sword AF
---
We chat with Damien Haas of Smosh about the D&D campaign they've been running on their Smosh Games channel called Sword AF.
---
Over the past few weeks, Smosh has been running its own D&D campaign with several cast members called Sword AF. What was once a fun game of Legacy: Betrayal has morphed into an all-original TTRPG series, as Angela Giarratana, Amanda Lehan-Canto, Chanse McCrary, and Shayne Topp, have taken on fantasy characters in an adventure run by Damien Haas. You can catch brand-new episodes every Wednesday on the Smosh Games channel, in lovely one-hour episodes that have become an absolute treat to see every week. We had a chance to chat with Damien about the show, the work being put into it, the fun they're having, and more.
BC: Hey Damien! First thing, how has the year been treating you so far?
DH: This year has been the busiest of my life, but thankfully, it's almost exclusively with good things. The launch of Sword AF on Smosh has taken up a lot of my time, but frankly, I can't imagine a better way to spend it. Now, I just need to figure out how to balance my other interests while still being able to sleep.
Aside from what we're talking about today, what have you been up to or working on recently that you've been really excited about?
On a personal note, I've got several voice-acting projects in the works. When it rains, it pours, and this is certainly a rainy season. I'm excited to share when my NDAs allow it! As for Smosh, we're always cooking up new things, and with the return of Anthony, it feels like positive change is rampant.
For all the years you've been a part of Smosh, and specifically Smosh Games, how often did it come up from fans asking you guys to do a live TTRPG show?
It seems like the idea of a TTRPG show was always being floated around in one capacity or another, whether by us or by the audience. Every iteration of cast or management had an idea of how it could be done or, conversely, why it wouldn't work at that time. But finally, it feels like the perfect moment of stars aligning and our cast/management all being on the same page. Everyone across the board is excited to make this happen.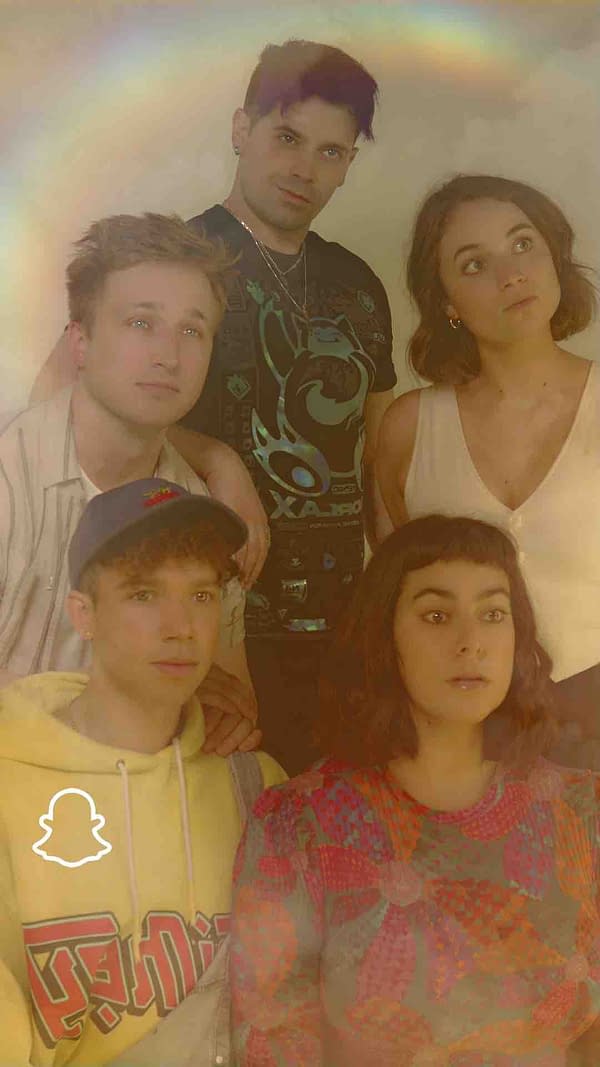 Was there any particular reason up until now it didn't happen or may have been planned and didn't come about? Or was it just something no one wanted to make at the time?
I think that as a channel with such a historically strong focus on board game content, there has always been a desire there. But for whatever reason, it just hasn't felt right until now. There is so much excellent D&D content out there, and we wanted to make our own show with our own voice and style.
What initially was the catalyst for you guys to do Legacy: Betrayal, and how was it planning and running that entire episode run?
Something I've always felt very proud of is the fact that our cast has such a wide range of skills to pull from. Yes, we are competent gamers, but more than that, we all have a background in sketch comedy and improv. I felt that if we wanted to earn the audience's trust for a large undertaking like Dungeons & Dragons, we needed to combine our character work with our gameplay. Betrayal at House on the Hill is one of my personal favorite games, and it has had a presence on Smosh Games since before I joined. Playing through their Legacy campaign felt like the perfect way to get our foot in the door. It was a huge team effort – even though the series itself was my baby, our Associate Producer Alex Tran did the lion's share of prep for each episode, so I could still be surprised by story twists on camera.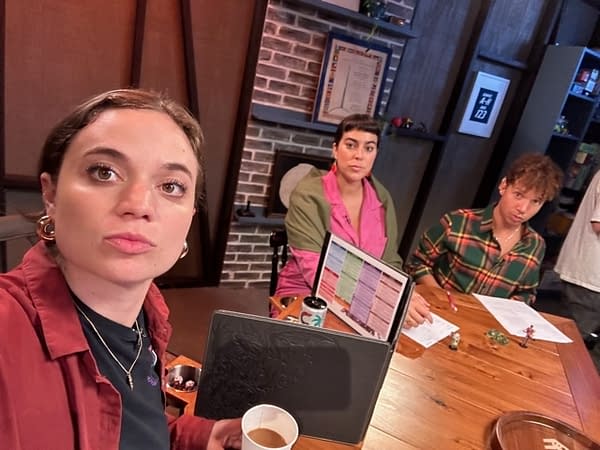 At what point did you guys think, "Yeah, this could work for a D&D campaign"?
We were fortunate enough to work with WotC last year to promote the premade campaign that was included in their Starter Set, Dragons of Stormwreck Isle. It was DM'd by our IT expert, Tim, who happens to be a huge fan of TTRPGs. We had a great time, and we got the sense that the audience wanted to see more of this. At the very least, it planted the seed of possibility.
What was it like for you to take on the role of DM for the first time and create a new campaign using D&D as the platform?
As an improviser with ADHD, I've always found that I do best when flying by the seat of my pants. I've got plenty of experience as a D&D player as well, so after meeting with a few DM friends whom I trust and respect, I was able to find the perfect balance of preparation and keeping things loose. It takes a lot of trust on both ends – both from me knowing that my cast can handle what I throw at them, as well as my cast knowing I'm on their side, with the shared goal being telling a fun story together. I was nervous, of course, but that resolved quite a bit once we all began laughing and really playing around with this world.
Did you help the cast out with their characters or do a Session Zero? Or were you more hands-off and let them run wild?
We found a good balance. There's a wide range of experience levels in our cast, all the way from "I play a monthly home game" to "I've never played a TTRPG in my life." So, I offered as much help as was wanted or needed. Some cast members needed more coaching on gameplay than others, but a lot of the character-building was collaborative. More than that, backstories are often things that we workshopped together. Chanse, however, is playing a character with a story directly tied to his home game character, so he had a lot more built out about his background than anyone could have asked for.
How was it filming that first episode? Did you know early on that the show would go well or any kind of hiccups?
The first episode was an absolute joy to film. I was so impressed with how the cast took on their roles and really ran with them. Character dynamics built quickly and naturally. We had established a very dedicated long-form board game audience from our Betrayal Legacy campaign, so I expected the first episode to do around the same numbers on YouTube. But as the day continued on and the numbers started to grow, it began to sink in that we had something incredible on our hands. Imposter syndrome still exists, but it's certainly weaker now.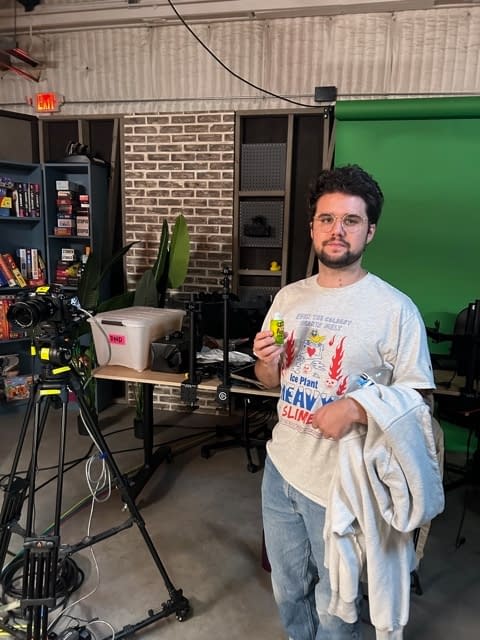 What's it been like for everyone at Smosh working on Sword AF, essentially making something totally new that fans haven't normally seen on Smosh Games?
We're all learning as we go and giving it the respect it deserves. That's the beautiful thing about this channel – everyone has a different skill set, but we trust each other to apply those skills when needed. Among the cast, I probably have the most DND knowledge to pull from and have consumed a fair amount of D&D content, but I also rely on the expertise of others to know what's best for production, series growth, etc.
Do you have any plans for guest appearances or getting other cast involved for a one-off, or possibly swapping people out? Or will this be the cast that does this for however long the show runs?
While nothing has been officially announced yet, I can say that we have plenty of cool things in store for the future of Sword AF. We have an incredibly talented pool of people to choose from, as well as other fantastic connections in the gaming and YouTube space. I don't see any reason why we wouldn't utilize the resources we have in front of us.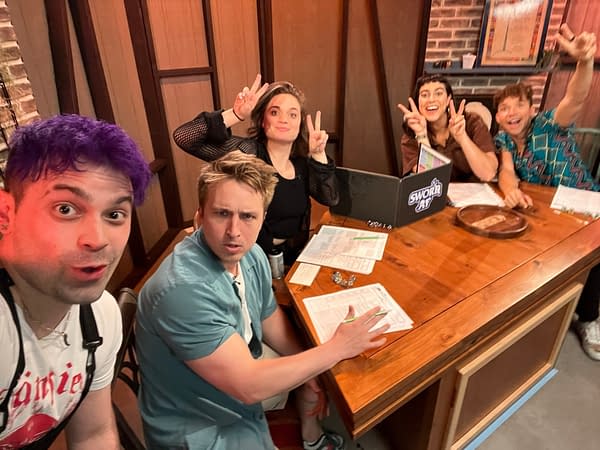 What do you hope Smosh fans and casual viewers take away from the show and this experience altogether?
I want this to be an accessible show for people who aren't particularly familiar with TTRPG content while also being respectful of those who have dedicated so much time and energy into this hobby. You can't make everyone happy with a single piece of content, but I'm doing my best to make sure there's something for everyone. Our fans have been extremely positive and vocal, and I think the comments that make me happiest are the ones along the lines of "Wow, after watching this, I think I finally want to get my friends together to try D&D!" We may not be doing things perfectly by the book, but if we can get people on board with such a fun hobby, I feel satisfied.
Without giving too much away, what can we look forward to over the next couple of months?
We've finished filming Season 1, and I think we've earned enough trust from our audience at this point to tell a more emotionally well-rounded story. Yes, there will always be the same level of absurdity and comedy you've come to know from the series and the channel as a whole, but at the same time, we're going to add in heartfelt moments.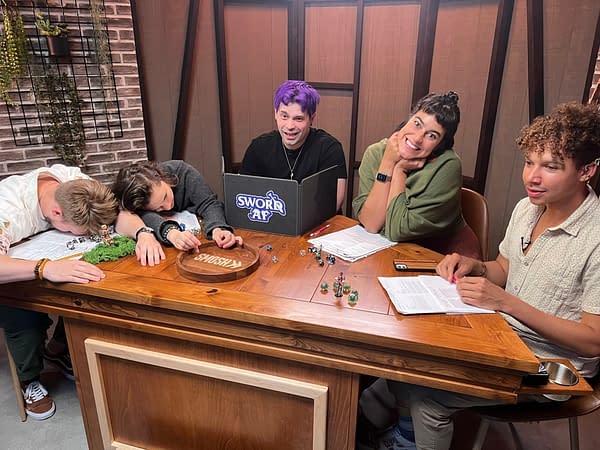 Is there anything else you'd like to add or promote that we didn't talk about?
We have a few announcements coming up soon regarding the future of Sword AF. All I can say for now is that we are just getting started. The audience has shown a wild amount of support, and in turn, we're going to keep pushing the envelope to make their support worth it!
---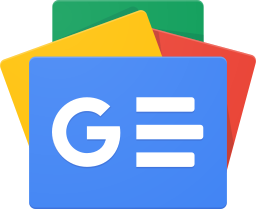 Stay up-to-date and support the site by following Bleeding Cool on Google News today!