Posted in: Collectibles, Comics | Tagged: Catman, catwoman, Gotham War and Feline Gentlemen, kiss, manga, newlitg
---
Catman statues, Catwoman in Gotham War and Feline Gentlemen in manga gave Bleeding Cool a catty theme yesterday
---
Catman statues, Catwoman in Gotham War and Feline Gentlemen in manga gave Bleeding Cool a catty theme yesterday. But no matter what the world throws at you, at Bleeding Cool, you can still read all about comics, merch, TV shows, games, movies, and more. The Daily Lying In The Gutters remains a long-running run around the day before and the day ahead. You can sign up to receive it as an e-mail here.
The most read stories on Bleeding Cool yesterday: Catman, Catwoman & Feline Gentlemen in the Daily LITG 30th August 2023
The Catman Licks it Up with Iron Studios New KISS 1/10 Statue
Rick and Morty Takes On Justin Roiland Issue & More Season 7 Notes
The Transformers: The Movie 86-21 Ultra Magnus Arrives from Hasbro
Marvel Comics Still Trying To Make G.O.D.S. Happen
Zack Snyder Teases That Planet of the Dead Gets "Pretty Twisted"
The Death That Justifies Batman's Take On the Gotham War (Spoilers)
DC Comics President Thought Joss Whedon's Justice League Was Terrible
Star Trek: Section 31 Production Update (For Now); Gets Name Change? 
The Mark Millar Characters He Killed Off – But Not Eggsy or Hit-Girl
Who Is On Whose Side in Batman/Catwoman Gotham War? (Spoilers)
A few other comics stories you might prefer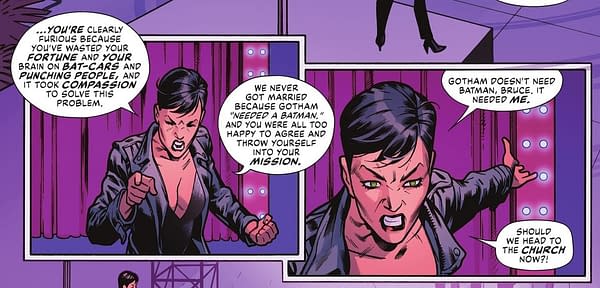 LITG one year ago, Dream Of A Thousand Todds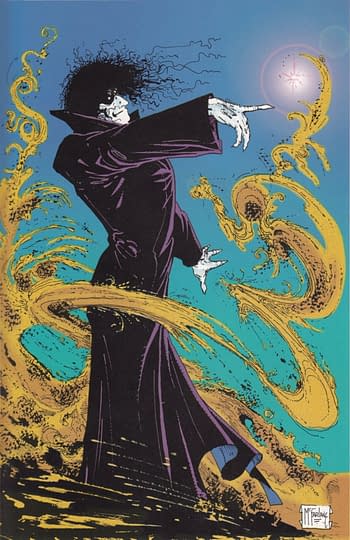 When Todd McFarlane Drew Neil Gaiman's Sandman
Yellowstone S05 Teaser: Time for The World to Get to Know The Duttons
DC Introduces A Non-Binary Schoolfriend For Damian Wayne & Jon Kent
Superman & Lois: Alex Garfin Clears Up Jonathan Kent Recasting Rumors
Kyle Rayner Hispanic Heritage Month Variant Cooks Up Controversy
Star Trek Day Trailer: Picard, Strange New Worlds, Discovery & More
Marvel Comics Removes Masters Of Kung Fu Mentions From Its Website
Yara Flor, Wonder Girl Revealed As Being Interested In Men (Spoilers)
Teen Wolf: The Movie Mini-Teaser Debuts During MTV VMAs
Todd McFarlane's Sandman in The Daily LITG, 29th August 2022
Nat Gertler Brings The Factor Superhero Comic Back Into Print
Giant Ants on the Moon and the End of Speed Comics, Up for Auction
AWA Kills Bill Jemas' Lesser Evils Imprint, Cancels Emmett & Ginn
A Look Inside Billionaire Island's Cult Of Dogs From Russell & Pugh
The Mystery of Harvey's Rare Speed Comics #22, Up for Auction
Nikolai Fomich's Flowers For Henry in CEX November 2022 Solicits
Captain Freedom in the Rebooted Speed Comics #13, Up for Auction
Grim #1 Has Sold Over 100,000 Copies… So Far
When Your Graphic Novel Gets A Quote From Neil Gaiman On The Back
1976's Nova #1 CGC Copy Taking Bids At Auctions Today
Comic Book Folk React To… Student Loan Forgiveness
Robert Mgrdich Apelian Auctions YA Graphic Novel Fustuk to Penguin
LITG two years ago, Wrestling Has Gone To The Dogs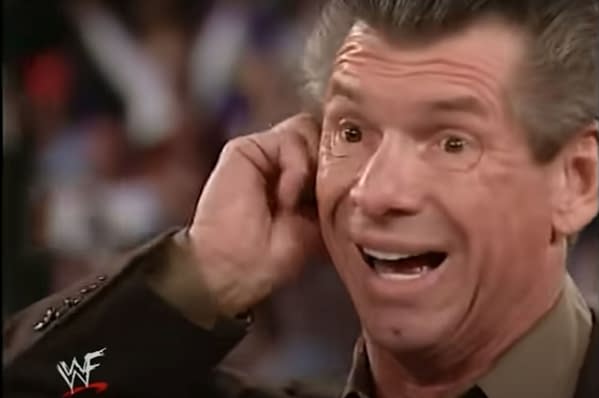 WWE Is Reportedly In The Dog House With Both Of Its TV Networks
The Walking Dead Rick Grimes Returns with threezero
World Of Warcraft Dev Team Issues Statement On Game's Future
Cowboy Bebop: Daniella Pineda, Lucifer Star Take On Faye Gatekeepers
Letitia Wright Signed Marvel Contract For Many Movies (Spoilers)
The Return of Todd McFarlane's Mr Bones to DC Comics Infinite Frontier
Pokémon TCG: Evolving Skies Pull Rate Quest #3: Elite Trainer Box
X-Men Magik Joins The Fight with Iron Studios Next Vs. Sentinel Statue
Days of Our Lives: Beyond Salem Trailer: Gloriously Campy & More!
The Walking Dead's Rick Grimes In The Daily LITG 29th August 2021
Jessica Drew and the Launch of Spider-Woman #1, Up for Auction
Mister Miracle #4: The Source Of Freedom Review: Exposition
Icon & Rocket #2: Season One Review: Enjoyable
Kang The Conqueror #1 Review: Solid Timing
King Spawn Takes Crown In This Week's Bleeding Cool Bestseller List
GRRM and the Debut of Wonder Man in Avengers #9, Up for Auction
What If Storyboarder Noor Rasoul Sells Graphic Memoir My January Heart
LITG three years ago, Pokemon and Kissing
The Rarest Generation One Shiny Pokémon In Pokémon GO
Mad Men: Welcome to the Longest Twilight Zone Episode Ever Made
Supernatural: Jared Padalecki Tweet Like a Wooden Stake to Our Feels
Marvel Boy and Hercules Are An Item Now – Guardians Of The Galaxy #6
It's Always Sunny in Philadelphia: Glenn Howerton On Season 15 Status
Full A Mega Discovery Special Research Questline For Pokémon GO
Doctor Who: In Praise of Peter Capaldi- The Meta Doctor We Needed
McFarlane Toys DC Multiverse Cyborg and Arkham Origins Get Glams
Arrow: The CW's Arrowverse Never Needed Batman- It Had Oliver Queen
WWE Smackdown – USPS Budget Cuts Come to the Firefly Funhouse
Chadwick Boseman, Black Panther Star, Passes Away at 43
Mark Millar's Plans For Jupiter's Legacy 3, Prodigy 2 and John Romita
Boom Studios Really Wants Mega Man to be the New Power Rangers
Alice Cooper and Neil Gaiman "Fiddling Around With Something"
Free TARDIS in South-West London – Any Takers?
LITG four years ago, Justice League beat Doomsday Clock to bring back the Justice Society.
Sorry Doomsday Clock, Justice League #30 Got There First – and Damian Wayne Joins (Spoilers)
"Better Call Saul" Season 5: Bob Odenkirk – "It's Going to Blow Your Mind"
Justice League Theatrical Cut Was So Bad It Made Zack Snyder's Cinematographer Cry
When Black Panther's Costume Was Redesigned at Marvel to Placate Racists
Could This Star Wars Theory About Emperor Palpatine Be True?
The Starjammers Arrive in Jonathan Hickman, Ed Brisson and Rod Reis' New Mutants #1 #DawnOfX
Naomi Arrives Early to Meet the Rest of the DC Universe, Today (Spoilers)
Miles Morales Gets a Doppelganger in Absolute Carnage? (Spoilers)
Is Jericho Playing Both Sides in Year Of The Villain? Or Did DC Make a Boo-Boo?
Dude Thor Brings the Thunder and Cheese Whiz with S.H. Figuarts Figure
DC's Legion Skin Colour Change Between Original and Reprinted Superman #14, Out Today
LATE: DC Comics Cancels Orders For Shazam! #9, #10 and #11
Jim Lee's Art from Legion of Superheroes, the Answer to Amazon Rainforest Fires and Jeffrey Epstein?
Comic Book birthdays today.
There might be partially slightly more of a party atmosphere right now. It all depends on which state you are living in. But comics folk are still getting older and still celebrating that special date with twelve years for us as well.
Robert Crumb, creator of Zap Comix.
Jack C. Harris, editor, writer, co-creator of The Ray and Annex.
Ken Bruzenak, comics letterer.
Rickey Shanklin, creator of Blood of the Innocent.
Craig Boldman, writer for Archie Comics.
Sean Von Gorman, artist on Toe Tag Riot, Pawn Shop, Liberator.
If you are in comics and have a birthday coming up – or you know someone who has – get in touch at [email protected].
Catman Catwoman Catman Catwoman Catman Catwoman Catman Catwoman Catman Catwoman Catman Catwoman
---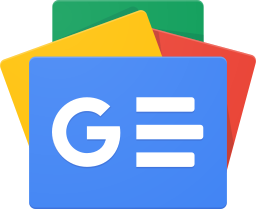 Stay up-to-date and support the site by following Bleeding Cool on Google News today!