Posted in: AEW, Sports, TV | Tagged: AEW Collision, bryan danielson, recaps, wrestling
---
Bryan Danielson disses WWE, plans retirement and makes a match for AEW's WrestleDream! Join The Chadster as he dishes out his fiery take.🔥💔😠
---
Greetings readers, wrestling connoisseurs, and esteemed members of The Chadster's Unbiased Journalism Club! 😄 The Chadster brings you yet another gut-wrenching development from the AEW universe. Unequivocal proof they're totally out of line, and a no-brainer reason for us to ask, "What the heck are they thinking?" 🤨 Folks, this is big! Bryan Danielson (formerly known as Daniel Bryan in WWE) has apparently teased retirement and challenged Zack Sabre Jr. to a match at AEW WrestleDream in October. 👀 Unbelievable! Don't they know the rules?
So here's the rundown, faithful readers. 📝 At AEW Collision, Tony Schiavone cornered Bryan Danielson in the ring for a classic interview session. 🎙️ Speaking to Schiavone, Bryan expressed his plans to retire as promised to his six-year-old daughter (who clearly doesn't understand the wrestling business), but not before embarking on an "epic" final year that would leave most of their jaws opened wide. 🤯 If you thought that was audacious, wait till you hear the climax of this gory tale.☠️ Bryan Danielson announced his match with Zack Sabre Jr at the upcoming AEW WrestleDream before getting jumped by Big Bill and Ricky Starks. 😲
Now, here comes The Chadster's patented, laser-focused analysis, shooting straight from the hip. 🧐 There's something fundamentally problematic about Bryan Danielson's intended exit stage. 😳 The Chadster believes Danielson should retire in WWE, not AEW! C'mon, it's WWE that built him up, created the character the fans adore. It's like he's literally stabbed Vince McMahon right in the back. 😔 It's just so disrespectful to the wrestling business and everything WWE has ever done for it. These AEW folks don't understand a single thing about the wrestling business.
And then comes the "WrestleDream" announcement. 🌌 The moment Bryan Danielson challenged Zack Sabre Jr, The Chadster's patience snapped like a dried twig, and a White Claw went flying at the television! 📺 What an utter mess! 💥 Now, of course, Keighleyanne starts on the "taking responsibility for your actions" rant and refuses to see how it's Tony Khan's fault. It's always that guy Gary she is siding with anyway. 😠 Well, Tony Khan, if you're reading this (and The Chadster knows you are because you're so obsessed with him), you owe The Chadster a new White Claw and a clean floor. Auughh man! So unfair! 😩
So, that's it, dear followers, a firsthand report from the wrestling world's most unbiased journalist. 😌 Another day, another AEW disaster, and another testament to the fact that it's clearly Tony Khan who has the obsession with The Chadster. 🎯 On a closing note, if Bryan really cares about his legacy in the industry, he would realize the best way to honor it is within WWE, not AEW. Please, folks, show some respect! 🙏😓 It's only fair. 💔
---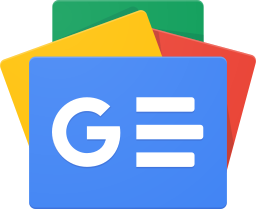 Stay up-to-date and support the site by following Bleeding Cool on Google News today!