Posted in: Movies, Warner Bros | Tagged: barbie, box office, illumination, the super mario bros. movie, universal, warner bros discovery
---
Barbie has surpassed The Super Mario Bros. Movie at the 2023 domestic box, snagging the top spot, and will be released in IMAX for one week starting September 22nd.
---
There is a new reigning champion of the 2023 box office, and they are very pink. It shouldn't be a surprise that Barbie [$575.4M] has passed The Super Mario Bros. Movie [$574M] to become the biggest movie of 2023 at the domestic box office, but it has also done so in a little over a month, according to Variety. Both films had meteoric rises at the box office but also did very well over the following weeks. While big opening weekends are good when a movie stays in the top three for weeks at a time? That's when studio executives start to see some serious dollar signs. You would think with all of those dollar signs, they would pay writers and actors livable wages since they were part of the reason Barbie is one of the biggest movies of the year and on its way to being one of the biggest movies of all time. It has officially cracked the top twenty of all time with a worldwide box office of $1.288 billion, and the movie doesn't indicate slowing down. That is even more apparent because the film is getting a special one-week run in IMAX theaters starting September 22nd. Barbie didn't have a chance in IMAX with Oppenheimer right there, but come September, there isn't nearly as much competition, and clearly, they think the Barbie-mania isn't ending anytime soon. That special run and the fact that, according to a statement, the IMAX release will have new exclusive post-credits footage selected by director Greta Gerwig. The statement about the release next month had quotes from Gerwig and executives praising what Barbie has done for theaters this summer.
"We made 'Barbie' for the big screen, so it's a thrill to be able to bring it to Imax, the biggest screen of all," Gerwig said. "As a special thanks to 'Barbie' fans, we're excited to share a little bit more of our cast and crew's incredible work by adding special new footage we hope audiences will enjoy."
"If there was one thing missing in this winning 'Barbie' strategy, it was being able to put Greta's singular vision on premium Imax screens over the uber-competitive summer corridor. That 'Barbie' continues to draw packed audiences around the world heading into its sixth weekend in release speaks to the quality of the film and the excitement audiences have for the story," Goldstein and Cripps said in a joint statement. "We are so pleased to give them a chance to see 'Barbie,' whether for the first or fifth time, in such an experiential format as Imax."
"For all of us in the exhibition community, it's been exciting to watch an original film like 'Barbie' become an unparalleled critical and commercial success this summer," Richard Gelfond, CEO of Imax Corporation, said in a statement. "We're thrilled to be partnering with Greta and her filmmaking team and our friends at Warner Bros. to deliver this special edition of 'Barbie' with never-before-seen footage exclusively to Imax audiences around the world."
It's been a summer packed with a lot of pink with some atom bombs in a movie and also a couple of bombs in the box office sense. Another release for Barbie in IMAX is a smart move since it's clear there have been a lot of people going to see this movie more than once. Maybe someone wants to see it again but can't quite get that push. Some new footage and IMAX? That could be the thing to make people see this for the second, third, fourth, however many times.
Barbie: Summary, Cast List, Release Date
To live in Barbie Land is to be a perfect being in a perfect place. Unless you have a full-on existential crisis. Or you're a Ken.
From Oscar-nominated writer/director Greta Gerwig (Little Women, Lady Bird) comes Barbie, starring Oscar-nominees Margot Robbie (Bombshell, I, Tonya) and Ryan Gosling (La La Land, Half Nelson) as Barbie and Ken, alongside America Ferrera (End of Watch, the How to Train Your Dragon films), Kate McKinnon (Bombshell, Yesterday), Michael Cera (Scott Pilgrim vs. the World, Juno), Ariana Greenblatt (Avengers: Infinity War, 65), Issa Rae (The Photograph, Insecure), Rhea Perlman (I'll See You in My Dreams, Matilda), and Will Ferrell (the Anchorman films, Talladega Nights). The film also stars Ana Cruz Kayne (Little Women), Emma Mackey (Emily, Sex Education), Hari Nef (Assassination Nation, Transparent), Alexandra Shipp (the X-Men films), Kingsley Ben-Adir (One Night in Miami, Peaky Blinders), Simu Liu (Shang-Chi and the Legend of the Ten Rings), Ncuti Gatwa (Sex Education), Scott Evans (Grace and Frankie), Jamie Demetriou (Cruella), Connor Swindells (Sex Education, Emma), Sharon Rooney (Dumbo, Jerk), Nicola Coughlan (Bridgerton, Derry Girls), Ritu Arya (The Umbrella Academy), Grammy Award-winning singer/songwriter Dua Lipa and Oscar-winner Helen Mirren (The Queen). Gerwig directed Barbie from a screenplay by Gerwig & Oscar nominee Noah Baumbach (Marriage Story, The Squid and the Whale), based on Barbie by Mattel. The film's producers are Oscar nominee David Heyman (Marriage Story, Gravity), Robbie, Tom Ackerley, and Robbie Brenner, with Michael Sharp, Josey McNamara, Ynon Kreiz, Courtenay Valenti, Toby Emmerich, and Cate Adams serving as executive producers. The film will be distributed worldwide by Warner Bros. Pictures and released in theaters only nationwide on July 21, 2023, and beginning internationally on July 19, 2023.
---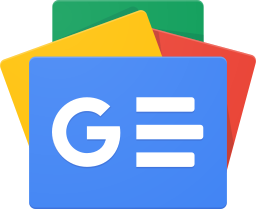 Stay up-to-date and support the site by following Bleeding Cool on Google News today!