Posted in: Games, Mobile Games, Tilting Point | Tagged: 007, Cypher 007, james bond
---
If you're looking for a stealth game with a hint of spywork, look no further, as Apple Arcade will be getting Cypher 007 later this month.
---
Apple Arcade revealed that they are getting a new James Bond-centric video game, as Cypher 007 will be released later this month. Tilting Point has collaborated with MGM to bring about a brand new 007 title that has all of the hallmarks of the franchise meshed into an all-new stealth title. The game will have you playing in, what appears to be, the classic Sean Connery era of Bond, mixed in with gadgets and weapons from the past and present, as you will attempt to infiltrate Spectre and find out what Dr. No has planned. Will you be able to lurk around different super secret bases to uncover his plans and thwart him and his henchmen before he attempts to ultimately take over the world? Or will you fall short and have to try again? You can read more about the game below and check out the teaser trailer, which will give you a pretty good idea of what you expect from the title, as the game will be released on September 29, 2023.
"Cypher 007 compels players to experience the world of Agent 007 like never before through its top-down action inspired by 60 years of Spycraft and Cypher 007. Players will revisit some of Bond's most iconic moments and locations in one of his most challenging missions yet – defeating the criminal mastermind Blofeld, head of Spectre, who is attempting to transform Bond into the ultimate double agent. Players will be immersed in this beloved universe of espionage as they gather intel, uncover secrets, and use spycraft to overcome immersive levels filled with obstacles, opponents, and objectives that increase in difficulty as they progress. Players will complete missions to bring down Blofeld and Spectre once and for all, and compete against other 007 agents around the world via leaderboards to prove they're the best spy of all time."
---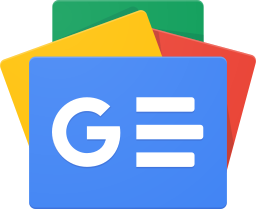 Stay up-to-date and support the site by following Bleeding Cool on Google News today!