Editor's note: The below contains spoilers for Episode 4 of Ahsoka.
The Big Picture
Star Wars' reliance on CGI and de-aging technology is dampening the viewer experience, as seen in the latest episode of Ahsoka with the jarringly smooth appearance of a de-aged Anakin.
The use of de-aging technology in limited quantities, as seen in brief cameos in previous films, was an unobtrusive and neat trick. However, its increased implementation in the Disney+ era reveals its weaknesses and creates an uncanny valley effect.
Instead of relying on de-aging technology, Star Wars should consider recasting iconic roles to preserve the characters' authenticity and prevent the distracting sight of digitally altered faces. This would allow young and capable actors to bring new life to these characters.
Star Wars is far from a flawless franchise. Hardcore fans are usually the first ones to point this out. There's a love-hate relationship there after years of triumphs and disappointments — and like anything that goes on long enough, there's an ebb and flow to its displays of strengths and weaknesses. But one of the longest-standing complaints about the galaxy far, far away over the past two decades has been about its over-reliance on CGI and other VFX and how it, at times, dampens the experience. Perhaps the most egregious example we've seen growing in recent years is the use of de-aging technology to bring old actors back to the role but digitally altering them to look younger. The problem is the result doesn't look quite right, and it's just led to one of the most uncanny scenes in all of Star Wars in the latest episode of Ahsoka.
RELATED: 'Ahsoka' Episode 4 Gives Us the Best Part of Star Wars
That 'Ahsoka' Cameo Is Fun in Concept, But Poor in Execution
It's not unexpected that Anakin (Hayden Christensen) would show up in Ahsoka. He was Ahsoka's (Rosario Dawson) mentor and her master, and her arc with Sabine (Natasha Liu Bordizzo) is clearly set up to parallel her own past master/padawan relationship. It's not Anakin's inclusion itself that is the issue but how he shows up. At the end of Episode 4, Ahsoka finds herself in the World Between Worlds, a place in the Force that exists to link between different times and spaces that first showed up in Star Wars Rebels. Here, Ahsoka sees her master as he appeared when she knew him best, decked out in his beloved Star Wars: The Clone Wars outfit and digitally smoothed to a jarring degree.
The scene is really fun in concept, but even a few seconds of looking at Christensen's face is enough to set one ill at ease. Anakin's face is too smooth, too soft; he looks a bit like molded clay or a video game NPC, close enough to human but just fundamentally off in a way you cannot unsee. The fact that Disney just can't seem to let go of using this tech despite the downfalls is becoming more and more grating.
Star Wars De-Aging Its Characters Is Fine in Limited Quantities
The de-aging itself isn't necessarily the problem; it's the way it's being implemented. The tech is impressive, and when it was first used for some brief cameos from Grand Moff Tarkin (Peter Cushing) and a young Princess Leia (Carrie Fisher) in Rogue One, it was a neat little trick. It was unobtrusive, so even if it wasn't perfectly convincing it was easy to overlook due to how small a role they both played in the grand scheme of things. A few one-off instances for extreme cases are understandable, and it makes sense that Disney would seek to use this impressive technology again. But like any digital effects, the more they're implemented and with less careful craftsmanship due to time and budget restraints, the more the cracks start to show.
De-Aging Star Wars Characters Is Getting Less Fun and More Weird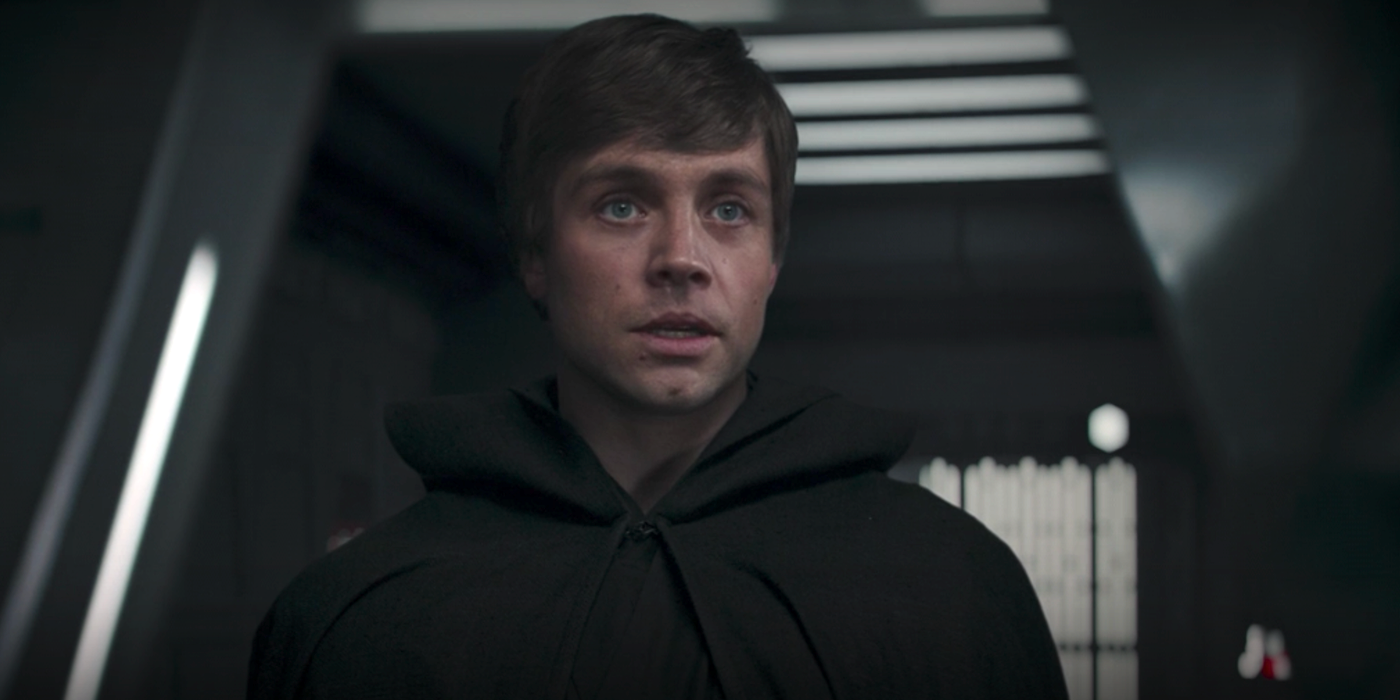 When the tech was rolled out again for another brief Leia cameo in The Rise of Skywalker, for a flashback showing her receiving some Jedi training, it was already getting a bit more noticeable. The doughy softness that seems characteristic of all of these renderings seemed more distinct but still, the scene was brief overall and so easy to forget (especially with how many other much larger problems the film had). Moving into the Disney+ streaming era of Star Wars, however, its weaknesses show much more prominently.
The Mandalorian really ramped up the use of de-aging effects when they introduced Luke (Mark Hamill) to the narrative — and then they doubled down on it by including even more scenes of him in The Book of Boba Fett. The result was very… Ken doll-like. He certainly looks like a young Mark Hamill, down to his mole and everything, but he's got a stiffness to him as though his face doesn't quite match his body, because it doesn't. It just makes it all the weirder to hear an attempt at replicating this younger voice coming out of this digital model. It's almost convincing enough to feel real, but the parts that are off just make the whole thing feel wrong.
Later on, Obi-Wan Kenobi used the same trick to give us flashbacks to Anakin and Obi-Wan (Ewan McGregor) training on Coruscant. The scenes are fun but filled with this air of uncanny valley, not aided by the fully green screen backgrounds that end up making the whole thing feel like a video game cutscene. That's a problem for a live-action show because it affects our suspension of disbelief. The idea may have been to bring these characters back to life for us, but using these effects that just aren't capable of mirroring reality leaves the whole thing feeling somewhat hollow.
Of course, with incidents like the digital resurrections done for 2023's The Flash and this practice being used more and more, we also have to consider the ethical implications of this technology as well. When does it stop being a cute trick and become a form of exploitation? At least when it's just digitally de-aging living actors we know they've consented to the use of their likeness, but that gets muddier when the subject being replicated can no longer have a say in the matter. It's not just about the way these effects can be jarring, uncanny, and pull us out of the narrative but the way its popularization is affecting the treatment of actors even posthumously.
Star Wars Needs To Stop De-Aging Its Characters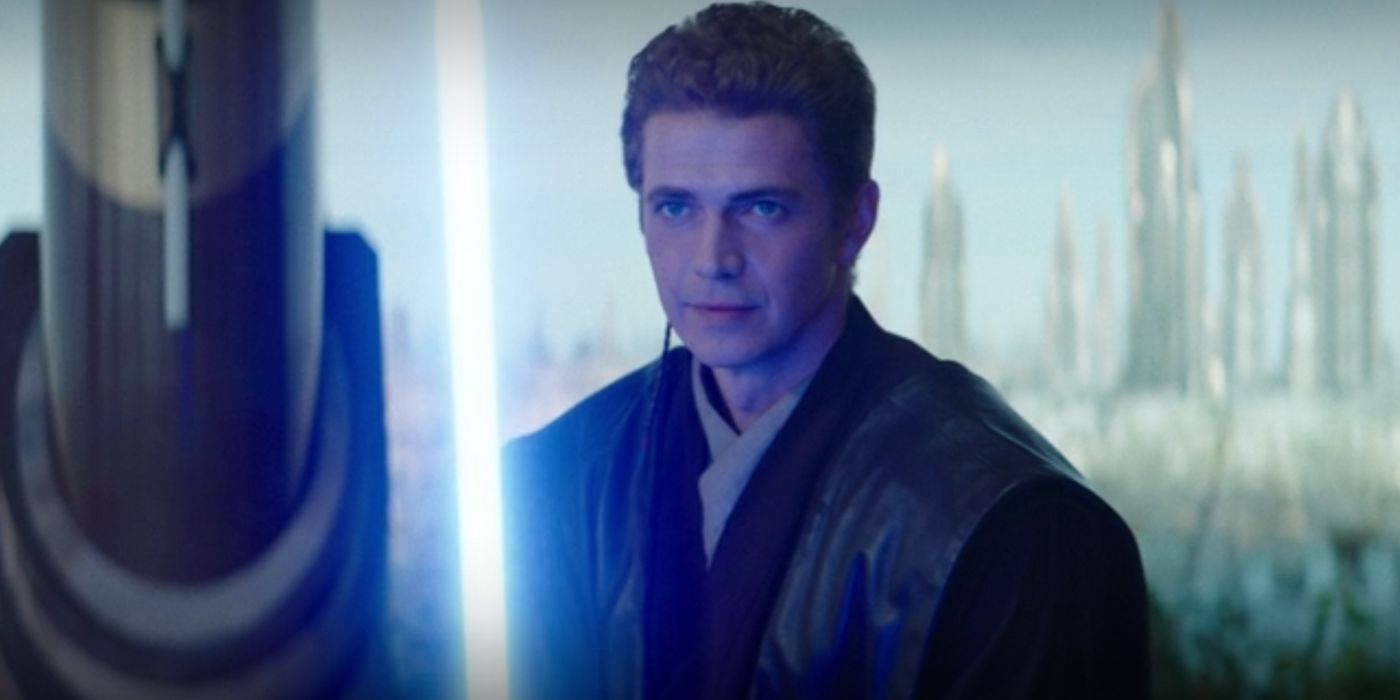 At this point, the use of the de-aging technology isn't just for a one-off scene or cameo with a character who can no longer appear in the series due to extreme circumstances. Now it's being used for whole scenes, whole arcs even, across episodes, and the cracks are getting more and more obvious. The novelty of seeing a de-aged Anakin in front of Ahsoka wearing his clothes from The Clone Wars is certainly intriguing, but it loses its edge when you can't help but be distracted by how much he looks like a deep fake of Hayden Christensen — which is insane, because Hayden Christensen was there! He was delivering those lines! But instead, we end up distracted by how he looks and sounds like an NPC version of himself.
Since the prequels, there have been complaints about the franchise's overreliance on CGI and visual effects, and this is really only an evolved form of that same debate. It's desperately trying to paint over people's wrinkles to give the impression of fidelity to a timeline or canon but ultimately creating something that looks hollow and fake, in an attempt to make everything seamless with technology that just isn't there yet.
Why Can't Star Wars Recast These Iconic Roles?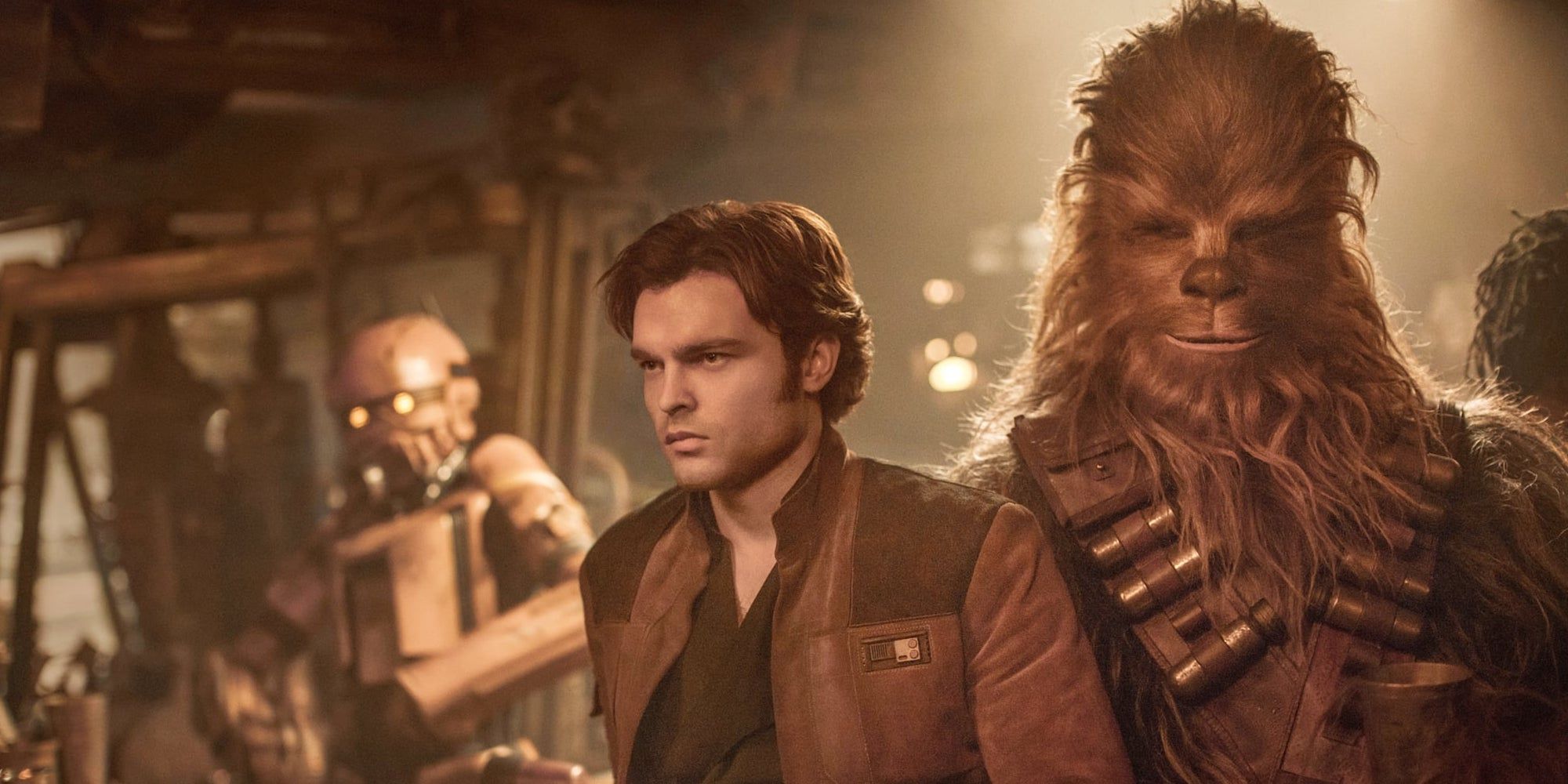 It's ironic too that this de-aging technology is being used on actors who were already chosen to play younger versions of characters despite looking different themselves. I'm sure if Lucasfilm had access to this tech in the '90s they could've puppeteered Alec Guinness the same way they did Carrie Fisher years later, but then there wouldn't have been Ewan McGregor's iconic performance, and where would we be without that? There are talented actors who look like a young Mark Hamill or a younger Hayden Christensen. Hamill himself has even gone on the record to say he wants his character recast!
Frankensteining these performances out of CGI and dramatically aged actors does a disservice to both the characters and the fans. These characters could also get lovingly resurrected in the hands of young and capable actors — and certainly have been in the past — but instead, we're treated to the jarring sight of putty faces and video game levels of uncanniness. The fun of these characters shouldn't be sapped away by attempts to airbrush them to perfection. If Star Wars doesn't nip this weakness in the bud soon, we may only see more and more of these off-putting doppelgängers in their projects to come.
New episodes of Ahsoka premiere Tuesday nights on Disney+.