Quick Links
Meet Eman Esfandi, Ezra Bridger's Actor
Warning: This post contains SPOILERS for Ahsoka and Star Wars Rebels
Dave Filoni is like Santa Claus to Star Wars fans because he's working tirelessly to deliver one stellar project after the other under Disney's umbrella. From the return of Qui-Gon Jinn in the Obi-Wan Kenobi series to the phenomenal success of The Mandalorian, Filoni's feat continues in Ahsoka, where he's bringing animated favorites to life.
RELATED: Ahsoka: Who Is Grand Admiral Thrawn?
The eight-episode miniseries serves as a sequel to the 3D animated show Star Wars Rebels that dropped its curtain in 2018, and Ahsoka looks to locate a prominent character who's been missing since the series finale. Here's everything you need to know about Ezra Bridger.
Ahsoka Recap

Episode 1 of Ahsoka, titled Part One: Master and Apprentice, saw Ahsoka Tano (Rosario Dawson) obtain a star map that would reveal the location of Grand Admiral Thrawn and Ezra Bridger. In tandem, antagonist Baylan Skoll (Ray Stevenson) and his apprentice Shin Hati (Ivanna Sakhno) recovered witch Morgan Elsbeth (Diana Lee Inosanto) from her imprisonment on a New Republic cruiser, and the group began their attempt to find Grand Admiral Thrawn first.
Ahsoka sought the help of her former apprentice, Sabine Wren (Natasha Liu Bordizzo), who we learned was very close to Ezra Bridger and had been trying to locate him for some time. Taking advantage of Ahsoka's discovery, Sabine steals the star map in order to investigate herself, despite Ahsoka making it clear that finding Ezra was secondary to finding Thrawn.
Shin and her droids later steal the star map from Sabine before she can grasp a location, but the apprentice hacks one of the injured droids to find its source. Ahsoka and General Hera Syndulla (Mary Elizabeth Winstead) track the droid to a Corellian shipyard, which was secretly being run by Imperials. While Ahsoka fought Shin's right hand, Inquisitor Marrok, Hera chased the ship leaving with Morgan's hyperdrive, and the General's droid Chopper managed to land a tracking device on the ship. Ahsoka then reinstated Sabine as her Padawan, and the pair followed the tracking device.
Who Is Ezra Bridger?

Ezra Bridger began as a 15-year-old homeless orphan who used to be a scavenger and con artist before joining the Rebel Ghost crew to save his home planet, Lothal, from the oppression of the Galactic Empire. Ezra served as the main protagonist in Star Wars Rebels, voiced by Taylor Gray, and he also appeared in an episode of Star Wars Forces of Destiny and several Star Wars video games.
The young Rebel was later mentored by Kanan Jarrus, a Jedi Padawan from the Great Jedi Purge era, who taught him the Jedi arts. After being led by Yoda to a kyber crystal, Ezra was able to build his first lightsaber, which turned out to be blue with a hilt featuring his signature weapon as a street urchin: a stun blaster. The Ghost crew later joined the greater Rebel Alliance in order to serve in the war against the Empire and contest enemies such as the Inquisitors, Darth Vader, and Grand Admiral Thrawn.
RELATED: Star Wars: When Does Ahsoka Take Place In The Timeline?
In the series finale of Star Wars Rebels, Ezra managed to increase his ability to wield the Force, and he was able to summon Force-sensitive creatures, the Loth-Wolves and Purrgil, in order to protect Lothal from the Imperial Forces. However, Ezra became trapped on board Grand Admiral Thrawn's Star Destroyer, and in order to save his planet, Ezra used the Force to create an air pocket around the ship and allowed one of the Purrgil to take both Thrawn and himself away. Ahsoka and Sabine later vow to find Ezra, which is where the events of Ahsoka pick up.
Meet Eman Esfandi, Ezra Bridger's Actor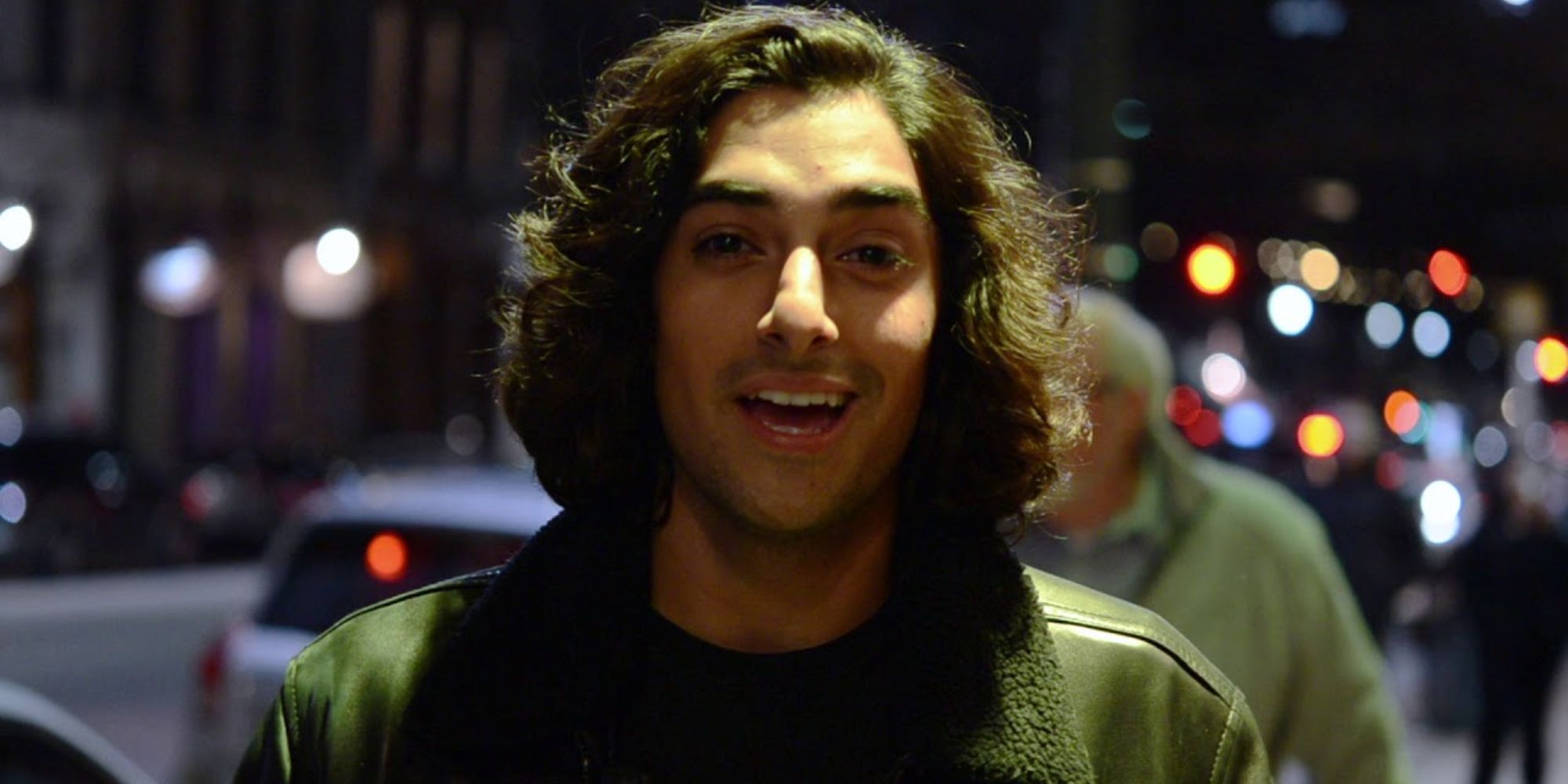 Despite Grand Admiral Thrawn's voice actor Lars Mikkelsen returning to play the villain in live-action, Ezra's voice actor Taylor Gray did not. This left the door open for actor Eman Esfandi to portray Ezra, who can be seen briefly in episode 1 of Ahsoka through a small hologram.
Esfandi is a relatively unknown actor whose credited career began back in 2017 with a number of short films, including A Palestinian Christmas, 10 Minutes to Show, and Death by Script. The actor later appeared in the 2018 movie Red 11, Phaedra, where he played Apollo and Austin Weird. The actor's recent credits within the last few years include his role as Barry in King Richard and Ismail in The Inspection.
The actor joined the cast of Ahsoka back in September 2022, and Esfandi posted an appreciation post on X soon after the first trailer for the Disney+ series dropped:
"It was an absolute joy and honor to play a live-action hologram of such a beloved character. Ezra Bridger, aka Spectre-6, Jabba the Hut, & everyone's favorite blueberry!! Thanks for the fun, Dave Filoni & Jon Favreau. May the Force be with you all."
NEXT: Star Wars Outlaws Makes The Potential Mandalorian Game Unnecessary